By Emily Bouza and her English 201 class: Cole Abbott, Isabel Coller, Amaya Contractor, Anson Doan, John Eble, Oskar Fulton, Alex Gall, Sydney Garelick, Sofia Gunaratnam, Zach Harris, Xiyan Ju, Cecelia Kwan, Gabriel Lee, Kong Lor, Hamidreza Majidi, Teigue McCormack, Macy Oleszczuk, Micah Robinson, and Laila Zukerman
How do writing conventions change among different disciplines? How can we move toward greater linguistic justice in writing for different disciplines?
These are the questions our ENGL 201: Intermediate Composition course sought to answer this semester. Each of the 19 students in Emily Bouza's section of this class interviewed a professional in a career they are interested in pursuing to find out more about the nature of writing in those professions. We decided to share some of our findings from these interviews so that others would benefit from the wealth of knowledge graciously shared with us by our interviewees.
English 201 is a course that fulfills a general education requirement for communication. In our section of the course, we have been focusing simultaneously on the ideas of linguistic justice and disciplinary writing. The final project of the semester asks each student to analyze the typical conventions of a genre in their discipline and then decide for themselves how to enact their own voice and linguistic identity through that genre. In working toward this final assignment, students interviewed professionals to learn about the disciplinary writing conventions in their field. Students aimed to consider the status and importance of linguistic justice in their professions. Our interviews include professionals in medicine, engineering, business, law, and other science-related careers, both in and outside of academia.

We started our semester reading the work of April Baker-Bell, Juan Guerra, and Amy Tan and discussing our own experiences with linguistic diversity and discrimination. We synthesized our reading and discussions to define several key terms to guide our discussions throughout the semester. Two key terms that helped inform our interviews were "linguistic justice" and "White Mainstream English."
Our class defined linguistic justice as "First, understanding how acceptance and discrimination of certain languages forms a hierarchy between groups in society. Then, moving towards a society where all forms of communication are respected and accepted equally."
We especially were drawn to Baker-Bell's description of language hierarchy and White Mainstream English (WME), which she uses instead of the term Standard Academic English (SAE) to highlight the power dynamics at play with language and the effect that these have on people of color. We synthesized her discussions of WME to define it as "the form of English that gets considered 'standard' because it derives from the style of speaking and the language habits of the dominant, race, class, and gender in U.S. society;" the use of the adjective "dominant" in the description emphasizes the white linguistic dominance over other forms, especially Black Englishes.
We know that terms such as linguistic justice and White Mainstream English are not widely understood and discussed in the variety of our interviewees' professions. So we decided to ask questions to understand how these linguistic concepts affect these professionals and their clients. In particular, we asked questions about how writing and language are judged and the importance of writing to audiences of a variety of linguistic backgrounds in these various career fields. We did not find a lot of evidence for current work toward linguistic justice. However, we developed a greater understanding of why linguistic justice is a necessary step in each of these fields as we work towards greater inclusivity, equity, and justice in both who is served by and who is working within these professions.

One thing that stood out throughout each of these interviews was that each interviewee* has to write for their jobs on a daily basis. Also, interviewees stressed the significance of this writing. Professionals from medicine shared the importance of writing case reports and patient notes to tell accurate stories about their patients and ensure they receive proper care. Researchers shared how their success is determined by their ability to write grants and get their research published. Legal professionals highlighted the need for clear communication as a key step towards justice. Engineers told us that they are often promoted based on their ability to write within disciplinary standards. For each interviewee, writing has high stakes for the success of their careers.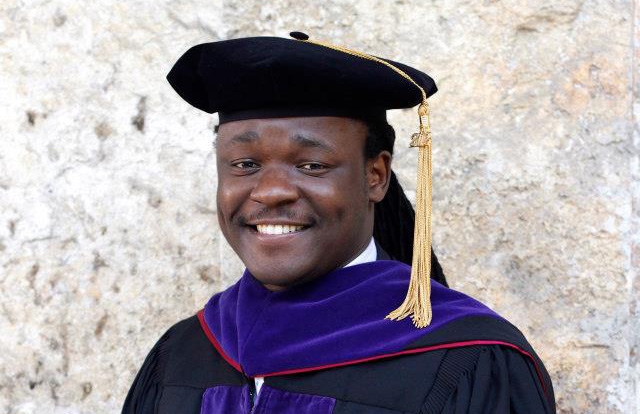 Each of our interviewees shared that they write a variety of genres. We were all surprised by how professionals in similar careers, such as different lawyers, still have such different genres of writing that they produce from one another. We noticed that legal writing generally is always persuasive in nature, but otherwise it differs greatly between specialties such as law, business, real estate, and tax. We also found that academic related writing especially differed from legal writing. Professor Tinashe Hofisi shared that in the United States, academic writing is rigorous and often does not invite non-law students/lawyers into the space of understanding the reading.
For engineering, writing differs for both the specific subdiscipline and whether the professional is writing more for research or field work. One civil engineer shared that he writes progress reports, project funding, project proposals, presentations, policy statements, and inspections on a regular basis. Andrew Hillman, a BioSystems Engineering Ph.D. student, shared how writing varies for different audiences: for example, tech reports for engineers in the private sector, peer-reviewed scientific articles for other scientists, and extension publications to share information from the field with public audiences, such as farmers. Engineers need to adjust their level of detail and use of jargon to reach each of these different audiences effectively.
In medicine, writing well is a crucial step in saving lives. SOAP (Subjective, Objective, Assessment and Plan) notes, which detail patient history, assess the medical issue at hand, and make a plan for the future, need to tell a story in a uniform language for clarity for the entire medical team. Charting in these types of reports needs to follow a prescribed format and is even audited by the compliance department for Chris Strang, a Registered Nurse and current Assistant Manager for Agrace IPU.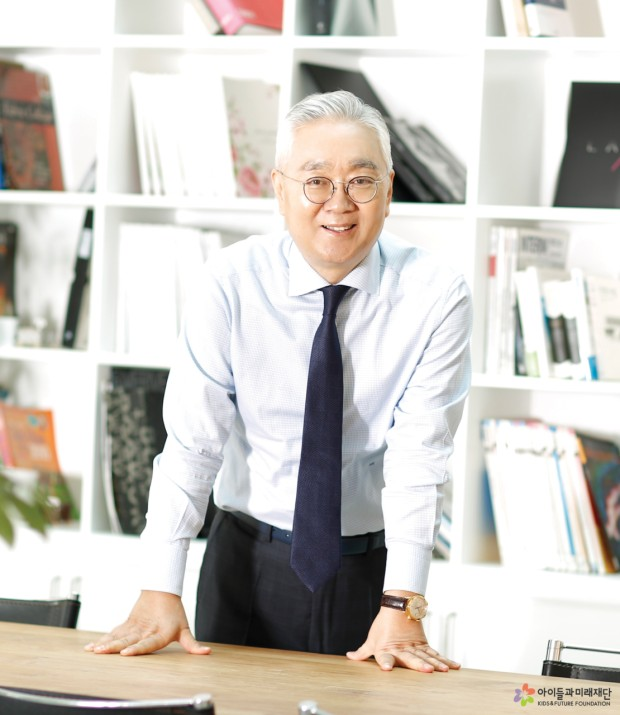 Other interviewees also shared the importance of catering their writing to different audiences. We learned that business writing requires consideration of the time it will take for audiences to read it. Michael Lee, current chairman of an NGO, shared his motto, "When in doubt, take it out." Also, business writing requires a lot more presentations and consideration of strong visuals for these presentations to best convey information to their audiences. While also concise, computer science writing follows more of an expository pattern of stating the argument, providing elaboration or evidence, and then summarizing the argument for audiences across multiple genres. And in meteorology, writers consistently write for public audiences and need to determine how to bridge basic school math and science knowledge with meteorological concepts.
Through this great variety of genres, we notice that there is no single rule for what makes for successful writing. Some describe the need for concise writing, especially in engineering tech reports and business writing. Some describe the need for strong persuasive techniques, such as in grant proposals or legal writing genres. Some name the need for clarity through uniformity of language, such as in patient notes in medicine, and others advocate for the use of strong evidence, as in scientific writing and legal writing.
Many interviewees shared how they have struggled to learn these conventions of writing in their disciplines, and they are often harshly judged for not adhering to them. Linda D. Oakley, a board certified psychiatric nurse practitioner and professor at the University of Wisconsin-Madison, shared that she has not had a lot of guidance or support in developing her writing and has mainly learned through trial and error. Dr. Anis Contractor, a professor in the department of Physiology and Neurobiology and director of the Contractor Lab at Northwestern University, shared how writing can take several months or even years to complete, and the writing from his team all goes through him for extensive feedback and revision. Several engineers shared how their writing is often judged for their ability to follow WME and strict adherence to disciplinary jargon and formats, but that this can be difficult even for people who grew up speaking privileged forms of English.
Our class noticed that the fact that these disciplines are all judged based on these strict guidelines of adhering to WME can be restrictive. We noticed that applications into nursing programs, medical school, engineering graduate programs, and law school all seem to value diversity in some of the questions they are asking of applicants. We worry, however, that when writing is part of the application process, too often applicants are judged more on their ability to adhere to WME than their ability to successfully communicate their message to audiences including their home communities.
Also, although their writing is often judged for their ability to strictly adhere to both disciplinary writing conventions and White Mainstream English, interviewees reported the need for each profession to reach wider audiences and move beyond these discriminatory standards. One engineer shared that the need for WME affects who gets promoted and therefore contributes to the lack of diversity in management. Everyone who interviewed engineers noted the lack of linguistic justice efforts in engineering, despite the need to share engineering information with the public audiences affected by their work. Many engineers noted the need for communicating effectively with diverse communities to better address the needs of those communities and avoid the type of discriminatory practices that have occurred in the past, such as allowing chemical runoff to affect waterways used as a food source for lower-income families.
Effective communication is also critical in the field of medicine. Several medical professionals emphasized the need to share information to patients in their preferred language and in ways that they can understand, rather than the technical language of medicine. Nurses shared the lack of medical professionals who can speak in the languages and dialects spoken in the communities where they work. Jesse Quinn, a physician's Assistant (PA) in Emergency Medicine at Mayo Clinic Health System, shared that he always makes sure that he sends translated notes home with his patients to ensure that they understand next steps for treatment and recovery, but that this is not the standard practice. Dr. Garelick adds that although maybe 20% of his patient speak Spanish, he is one of the few doctors who also speak Spanish and so "Most doctors have to go get one of the staff to come in and translate, which I think doesn't work as well because the staff members have less medical understanding, so there's a lot that's lost in the translation between you telling the staff member and them trying to articulate this to the patient."
Interviewees in scientific fields discussed the need to share concepts to wider audiences as well. A math educator discussed how math notation needs to adjust for different audiences to effectively communicate information to them. A meteorologist shared the need to connect with and speak clearly to wide audiences.In the past, some important information, such as weather warnings, has not even been translated into the languages of those affected by these weather conditions. Several researchers commented on how research writing is predominantly written in English, and people from other language backgrounds translate into English to be published, but English speakers never translate into other languages. This of course restricts the information that is shared and who it is shared with.
In law, linguistic justice often overlaps with justice for legal clients. Lawyers shared the need for linguistic justice in legal writing so that writing is clear and concise for all of those affected by the legal system. Interviewees shared how essential it is for people on both sides of the case to understand one another and that lawyers need to get to know their clients and be able to communicate well with them.
After completing these interviews, students were grouped by their interviewees' professions to share a presentation back to the rest of the class about writing in their disciplines and the room for linguistic justice in those professions. We came out of these presentations discussing how every field could really benefit from linguistic justice, especially in working towards equitably communicating messages to those outside of the field.
So what does this all mean for writing tutors? While this information was interesting to each of us as future professionals in these fields, we also thought there were several implications for writing tutors and teachers.

First, while writing tutors are often nervous to push the status quo, these interviews reiterated that moving forward with linguistic justice has benefits for a wide range of disciplines. Almost every interviewee, and certainly more than one in each larger field of study, discussed how linguistic justice can mean both better communication to wider audiences and better equity within the profession. As writing tutors and teachers, we really should think how we can respond to this perceived need toward more equitable language practices in our work with disciplinary writing.
Next, we learned that writing does have different expectations and conventions in different disciplines, so we already need to learn to adjust our writing for different contexts and audiences, as there is not one true standard academic language. Our interviewees told us how much their writing has adjusted the more they have gotten into their professions, and that they continue to adjust their writing for different audiences and purposes on a regular basis. If there is already such adjustment happening, it seems that there is not one standard of good writing that we can work toward, but instead a knowledge of how to adjust writing for the audiences, contexts, and purposes of each piece.
Finally, we concluded that we both need to learn about the writing expectations for different disciplines while also questioning these conventions as we move forward. Because there is such a variety of ways that different interviewees define good writing for their professions, we need to help students learn to adjust to these expectations. Simultaneously, we should be helping them realize the importance of learning to bring a linguistic justice perspective to their own writing and learning to push those disciplinary standards forward to better address the real needs of the communities in which they will work.
*Interviewees are named when they agreed to being named in this publication and left anonymous otherwise.
Works Cited
Baker-Bell, A. (2020). Linguistic Justice: Black Language, Literacy, Identity, and Pedagogy. Routledge.
Guerra, J. (2016). Language, Culture, Identity and Citizenship in College Classrooms and Communities. Routledge.
Tan, A. (2003). Mother Tongue. The World is a Text: Writing, Reading, and Thinking about Culture and Its Contexts, 291.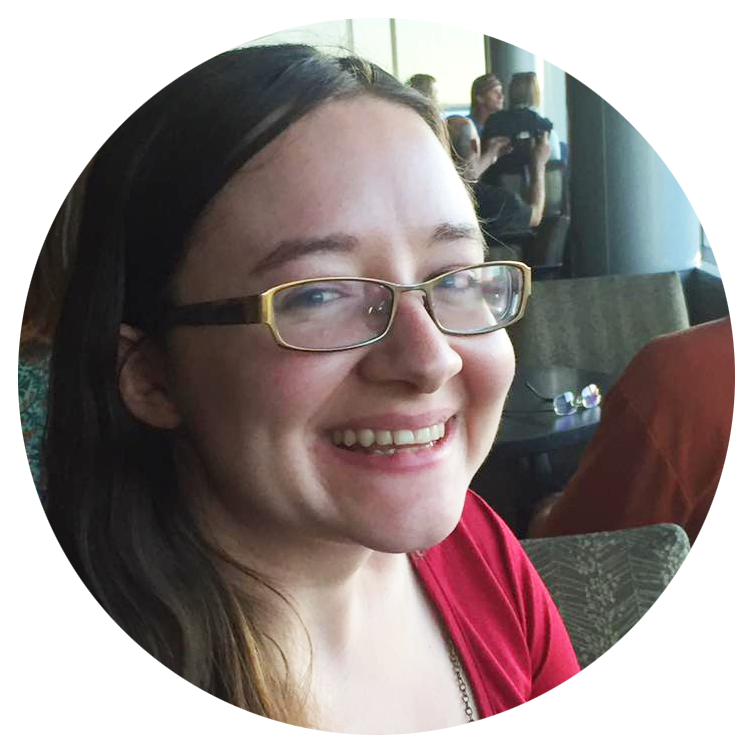 Emily Bouza has spent over eight years working in writing centers, first as an undergraduate tutor at Kent State University and then as the founding assistant director of the Writing Center at the University of Mary Hardin-Baylor. Emily is a current PhD candidate in Composition and Rhetoric at UW-Madison and is enjoying teaching English 201 this year while conducting research in Writing Across the Curriculum with the Civil and Environmental Engineering department on campus. Her research interests include writing across the curriculum, writing center studies, and language ideologies