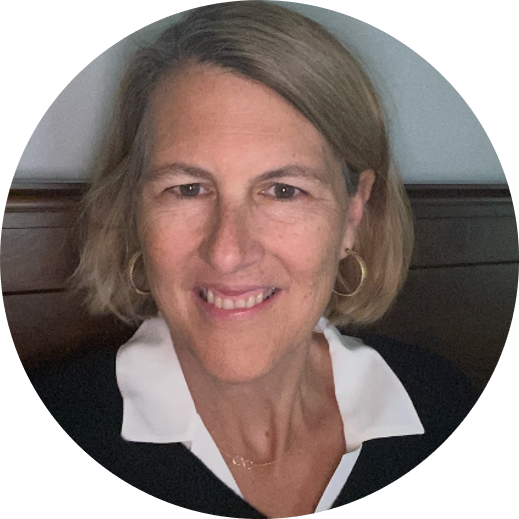 The Writing Across the Curriculum program is proud to have been featured in the 2022 Teaching Academy Winter Retreat on Friday, February 4. The event drew over 100 UW-Madison faculty, staff, and graduate students together in community over Zoom, where all engaged in lively dialogue on the topics of fostering belonging and equitable assessment.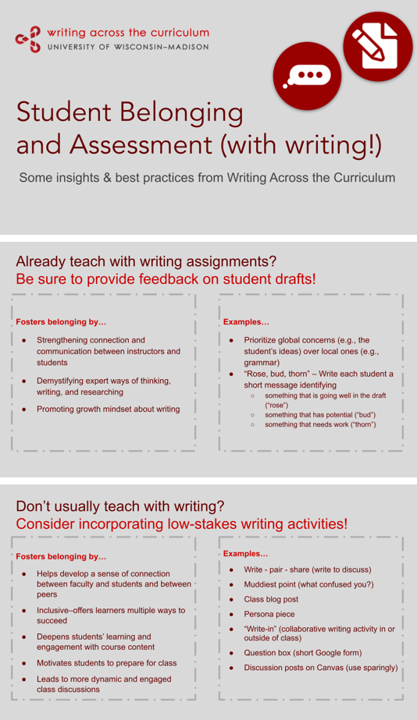 Drs. Emily Hall (WAC Co-Director) and Angela Zito (WAC Associate Director) joined colleagues from across university programs in the Retreat Q&A panel. To help launch the conversation, Hall and Zito shared two research-based assessment practices that can help foster a sense of belonging among students: using low-stakes writing activities as formative assessments, and providing targeted feedback on student writing. (You can learn more about both these practices in the WAC Online Writing Toolkit and Faculty Sourcebook.) They also shared personal experiences in teaching and assessing writing in the classroom, from co-creating rubrics with students to experimenting with different forms of labor-based contract grading.
One attendee of the Winter Retreat later shared that they "appreciated the conversation around rubrics […] and being extra mindful about how the how of assessing things can get in the way of what we're actually looking for." Others reflected specifically on the role that writing and writing assessment can play in fostering belonging. Considering what might change in their current teaching practices, one attendee said they will be "adding more scaffolding and self-reflection (ungraded)" throughout the semester, and another said "I am going to give more thought to having short writing assignments." 
The WAC program is eager to collaborate with you as you consider incorporating writing assignments and activities into your courses, or as you reconsider your writing assessment practices. Click here to request a consultation with a member of our team!