By Annika Conrad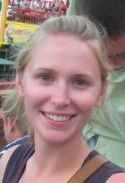 Annika Konrad is in her third year as a Writing Center tutor at University of Wisconsin-Madison. She is also a Ph.D. Candidate in Composition and Rhetoric. She has taught undergraduate writing courses and is a TA assistant director of the first-year writing program.
I was always wary of stepping outside the classroom. As someone who moved straight from college to graduate school, I've felt most comfortable working with students. I had a lot of questions about what it would mean for me to bring my skills as a writing instructor to communities outside the university: Would people trust me? Would they view me as a know-it-all academic? Would my university experiences actually translate into helping community members with their writing? For a long time, questions like these prevented me from taking the leap. But when I joined a support group at the Wisconsin Council of the Blind and Visually Impaired in Madison, Wisconsin, I quickly realized I had walked into a relatively unheard community.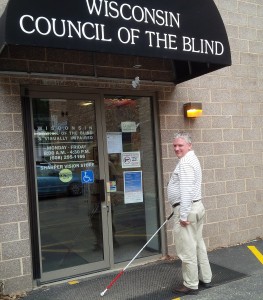 I was struck by the stories that people told, but I was also struck by the fact that these stories were only being told within the confines of the meeting room. I hadn't heard these kinds of stories before. Most of the stories I had heard about blind people involved superhuman feats of strength, like biking across the country or scaling a mountain; in contrast, these stories were about everyday experiences like losing a job due to vision loss, instructing strangers on guide dog etiquette, or dealing with marital strain due to vision loss. I appreciated the opportunity to speak freely in a safe space, but I wondered what would happen if these stories circulated outside of the meeting room. What function could these stories serve?
In the rest of this post, then, I'll reflect on how my teaching and tutoring experiences within the university informed the ways I approached the community-writing project, and in turn, how working with community writers has taught me a great deal about writers in general.
Recruiting Writers
To avoid going it alone, I applied for a Public Humanities Exchange grant from the Center for the Humanities at UW-Madison and I utilized their resources to brainstorm possibilities. Having little experience in community or disability work, I began from what I know best—teaching and tutoring student writers. I imagined that we would draft, share, provide feedback, and revise. I would supply readings and helpful tips and we would follow a schedule much like a syllabus. So in my recruitment announcement, I described the project as a "new and exciting writing group." I defined the project as "an opportunity for people who are blind or visually impaired from across Wisconsin to connect, share, and explore their creative talents." An outreach coordinator at the Wisconsin Council of the Blind and Visually Impaired helped me publicize the project in almost ten different newsletters, websites, and email lists.
After all was said and done, I got only one response. Panic set in. I started wondering, "Does anyone out there even want to write?"
So I did some revising. After consulting with the Public Humanities Program Manager, I came to the conclusion that a slight shift in language might elicit more interest. My second recruitment announcement started with the following line:  "Everyone has a story to tell." I explained the purpose of the project is "to create an archive of stories about the life experiences of people who are blind or visually impaired in Wisconsin." I ended the announcement with, "All kinds of stories from people of all ages, experiences, and levels of interest are welcome."

After I publicized this version, I got almost thirty emails from interested individuals. Only half of those people
ended up participating in the project, but the difference in the amount of interest between a "writing group" and a "storytelling project" speaks volumes about the words that motivate writers.
Where to Begin?
Once I had managed to get people interested, I had to figure out how to run the group. First, I wanted to see what the group members wanted to do. This is something that I always intend to do with student writers in composition courses and in the Writing Center, but things don't always happen that way. First I asked the group members to describe what they wanted to do and why they joined the group. Some described that they are published writers, others write newsletters for their church; others write for their job; others have written unpublished memoirs; and others have never written for pleasure or for work at all. Their reasons for joining the writing group were equally as varied.
Feeling motivated yet perplexed by how I would accommodate such a variety of interests, I reverted to the plan I know best. I introduced the idea of drafting. I supplied a copy of Anne Lamott's "Shitty First Drafts." I started encouraging writers to give feedback. I supplied a "best practices for feedback" tip sheet. I asked writers to read their writing aloud. I gave short lectures about "showing versus telling" and the importance of communicating a message in a story.
Over time, though, I started to feel like something was amiss. But it wasn't the same feeling you get when you know your students haven't done the reading. I sensed that something else was going on.
Renegotiating the Agenda
From a logistical standpoint, I learned that a number of things I was asking the writers to do simply don't work in the same way for people who are blind or visually impaired. The assistive technology many of the writers were using to view each other's drafts made it more difficult to give in-the-moment feedback. Using a screen readers or magnifier makes it
harder to be on the phone and give feedback about a piece of writing that they could not listen to or read in the moment. So we naturally shifted from giving feedback over the phone to giving feedback over email. Similarly, I started to realize that asking writers to read their writing aloud was not necessarily the best strategy for a group in which many writers cannot read their writing without a screen reader. So I started to read their writing aloud for them.
But I sensed that there was something else happening, possibly on the level of rhetoric. I noticed that much of the feedback I was giving was not translating into revised drafts. Many times I suggested that writers tell stories about specific moments, rather than speak about experiences in general. But I sensed that this wasn't happening for specific reasons—many writers seemed to be making a conscious decision to not make their stories overly descriptive or emotional. Instead, many authors have written instructive pieces (see for instance how to be a self-advocate, how to navigate job interviews, and what to do when you learn you have a disability). At one point a writer told me that she knows from her own experience of being blind since birth that when a sighted person encounters a blind person, they need to be told what to do—not made to feel sorry or scared.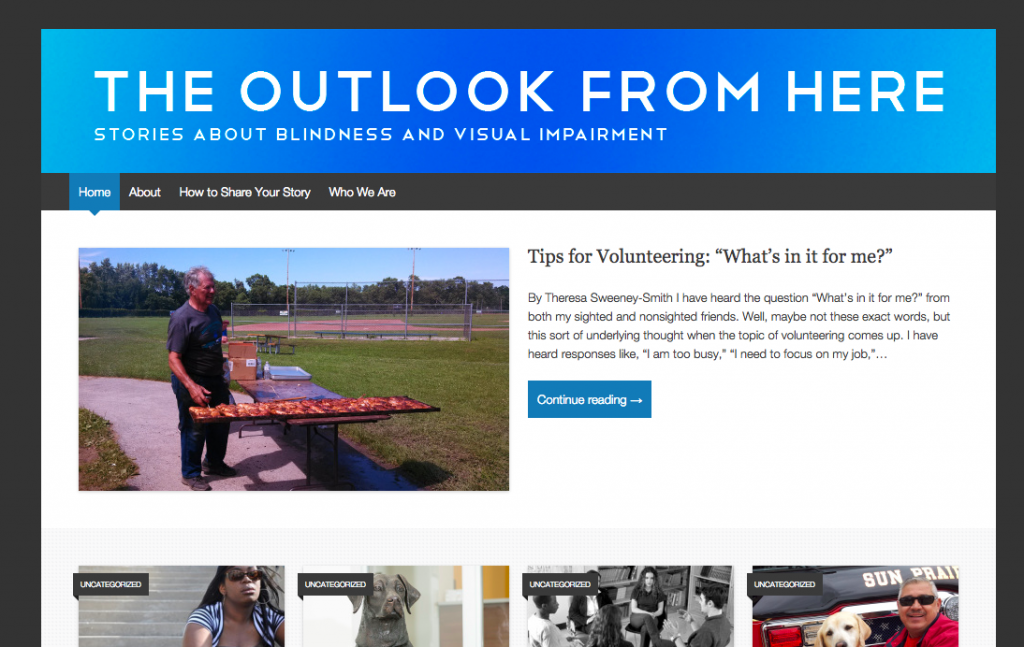 It was at this moment that I realized that these writers were teaching me how to write about disability. The recommendations I tend to make to student writers were not working because I was not thinking about how writing about disability might call for different rhetorical choices. Cultural narratives of blindness overemphasize fear, pity, and deficit. And even I, as someone who is visually impaired, did not fully comprehend how these forces might influence the way one might choose to write a story.
So here are some lessons I've learned from this experience that I believe can be applied to any teaching or tutoring situation:
The conventional ways we conceive of helpful approaches to the writing process (I.e. reading aloud, providing oral feedback) might not always be the most accessible means of engaging in the writing process. In our classrooms and in the Writing Center, we should strive to provide as many options for engaging, and sometimes those options may not already be apparent to us.
My own life experiences do not suffice as the basis for understanding how storytelling, or rhetoric, works. Each individual's life experiences shape the way they approach communication, and as teachers and tutors we should facilitate exploration of those methods, rather than restrict them.
And finally, if we truly listen to writers' own goals, rather than relying on our own plans and priorities, we might learn more about writing and rhetoric than we knew before.
How have your experiences working with community writers informed your pedagogy? How have your university teaching and tutoring experiences informed your community work? What's similar and what's different? 
Featured image description: This is a photo of a couple of the storytelling project members with myself and my family at the Foundation Fighting Blindness VisionWalk fundraiser in Milwaukee, Wisconsin in April 2014. Two people are wearing Milwaukee Bucks t-shirts and everyone is wearing sunglasses. We all have our arms around each other and behind us are some trees along Milwaukee's lakefront.
A note about image descriptions: I have included image descriptions in order to make this blog post accessible to people who are blind or visually impaired. If you have any suggestions for how to improve these image descriptions or other ways to make this post more accessible, please feel free to let me know.