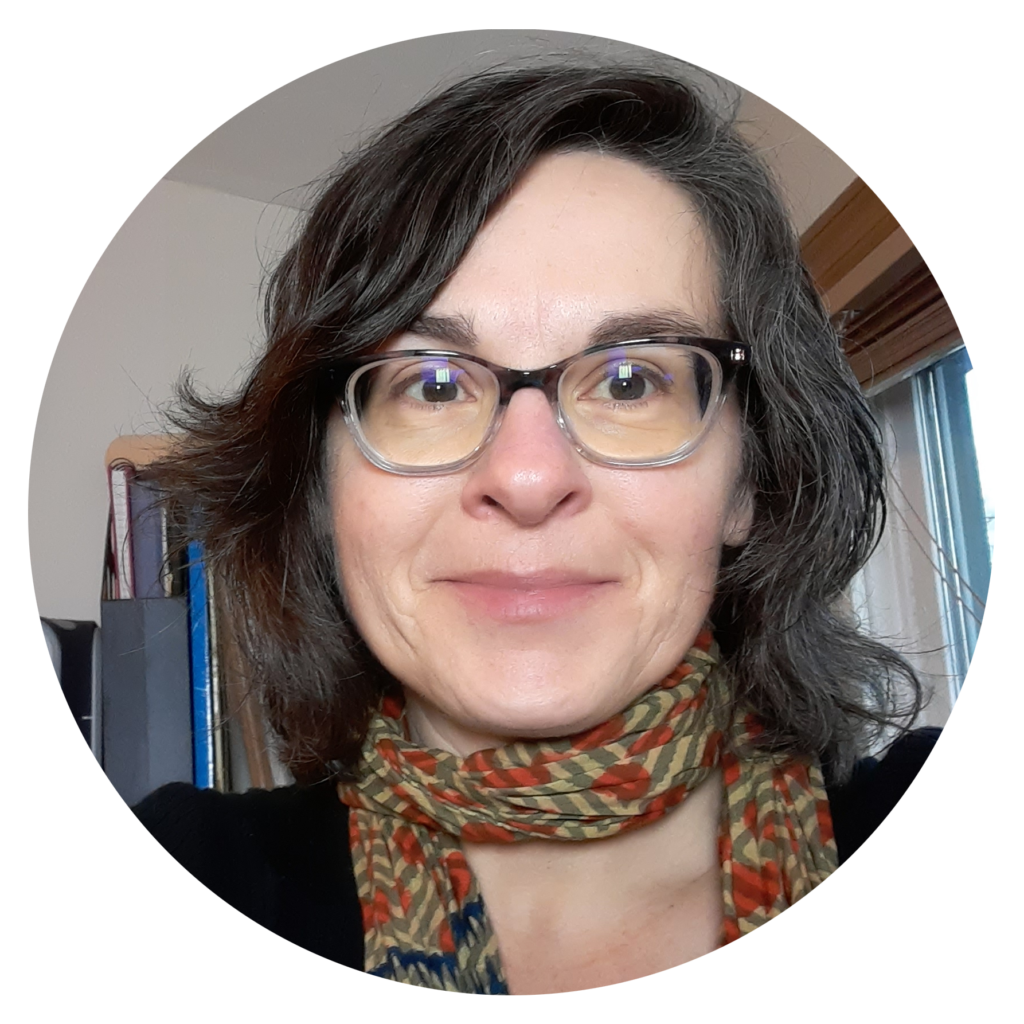 Jennifer (Jen) Fandel worked as the Writing Center's administrator from Spring 2017 through Fall 2021. Her work involved the wearing of many hats, including communications and marketing, budgeting, program coordination, mentoring a fantastic undergraduate receptionist team, and Writing Center operations and logistics. In January 2022, she joined UW-Madison's Odyssey Beyond Bars program as a writing instructor and tutor coordinator. She has taught in prisons in Missouri and Wisconsin since 2016 through the St. Louis nonprofit Prison Performing Arts and the Wisconsin Prison Humanities Project, and has tutored with Odyssey Beyond Bars since its inception in 2019. She is a poet, gardener, and bicyclist (when the weather is warm).
In this post, we invited Jen to reflect on her writing and writing process. Specifically, we asked Jen to share about writing and revising "The Father," her poem that was selected from among 701 other entries to win the statewide 2021 Wisconsin People and Ideas contest.
Another Word: Can you tell us a bit about "The Father," your poem that won the Wisconsin People and Ideas contest? What are some challenges that you encountered in working on it?
Jennifer Fandel: This poem felt like it came easy, but that's only because of all the writing and emotional processing that had gone before it. And when I say "easy," I mean that most of what I wrote in the first draft actually held constant in the final poem—the dog, fishing, and the father/son dynamic. I also wrote it in short couplets, and that remained the final form of the poem. It is very rare for me to see a poem stay close to that first draft.
In terms of challenges, I worked hard to get the defensive dog image right in terms of both the visual image and the emotion that comes through in the words. I know that I started with the idea of the dog's fur standing up, and a writer friend suggested "hackles," which is the right word to describe this, and it does quicker, more immediate work. And the sound is on edge, too.
AW: With a poem like "The Father," that may have real-life stories at its basis, how do you think about what's factual (exactly how something happened) versus what's true (what might reflect the internal reality of an experience as encountered through the poem)?
JF: This is something that I always find easier to discuss in someone else's work! It's often a struggle for me to differentiate between facts and truth in my own work, and I'd say that I might go through a number of revisions (with feedback from writing friends) to finally decide when facts aren't revealing the truth of a poem.
The dog comes from a story in my husband's family. His great-grandfather, a fisherman, reportedly said that he would return as a dog after he died, and there was a black dog that started to appear around all of his favorite fishing holes shortly after his death. Crazy, right? For this poem, I didn't feel a need to hold true to the story in terms of the dog's color. "White" felt more spooky and ghostlike to me with the fog. But a larger debate over truth (and the facts as I see them) involves the relationships in this poem. My husband struggled deeply when his father's health declined (he had dementia) and he died. The struggle, I believe, was more about what he thought he should feel as a son, even though he and his father weren't close. But this isn't anything that we're supposed to talk about when a family member dies. We're supposed to be sad and reverent—end of story. I also didn't want to cause any hurt at a time when family members were grieving their own personal losses. My brother-in-law, though, read my poem online and said that it "reminded [him] of Dad." And I think that he meant that he saw truth in the poem.
AW: What is your revision process typically like for one of your poems?
JF: Long and painstaking, but in an enjoyable way! I typically write all of my poems in a journal first, and then I decide what, among all the mishmash, I might want to develop into a poem. Often there's a feeling in those initial pages that propels me forward. My drafting process might be short or long, depending on whether I have a writer's group meeting coming up. After getting feedback from my writer's group, I consider what I heard and play around with ways to accomplish what I'm trying to accomplish. And sometimes the draft returns over and over to writer's group, and I also have some other writing friends who I share work with. I know that I spent over a year revising some of my recent poems. I typically have a few poems in the works at once, so I can let poems rest and give myself time to think about them.
AW: What sort of communities, including writing groups, have you found to help sustain your writing practice?
JF: Definitely writing groups! The accountability that comes with meeting regularly is something that motivates me to keep writing and revising. Individual writing friends, too, have been instrumental in my keeping going. There were times when I really didn't feel like writing, and those writing friends always nudged me kindly back to my pen and paper, and I am grateful that they encouraged me to keep writing.
I haven't been very involved in readings here in Madison, but I regularly read/performed when I lived in St. Louis (before I moved here). I found that reading/performing my work was a great way for me to get reactions from readers and find out if something wasn't working the way I had intended. As the Writing Center says, "Every writer needs a reader!" We all need an audience, whether it's a physical audience or readers on the page, to help us move our work forward.
Finally, I've been teaching writing in some form or another on and off for a while, and I have to say that I really get a lot of writing energy from students, particularly those in nontraditional classrooms. And that's a community to me, too. No matter how long we've been writing, we're all still struggling with similar issues: Am I saying what I mean in the best way that I can say it, and are people understanding what I mean?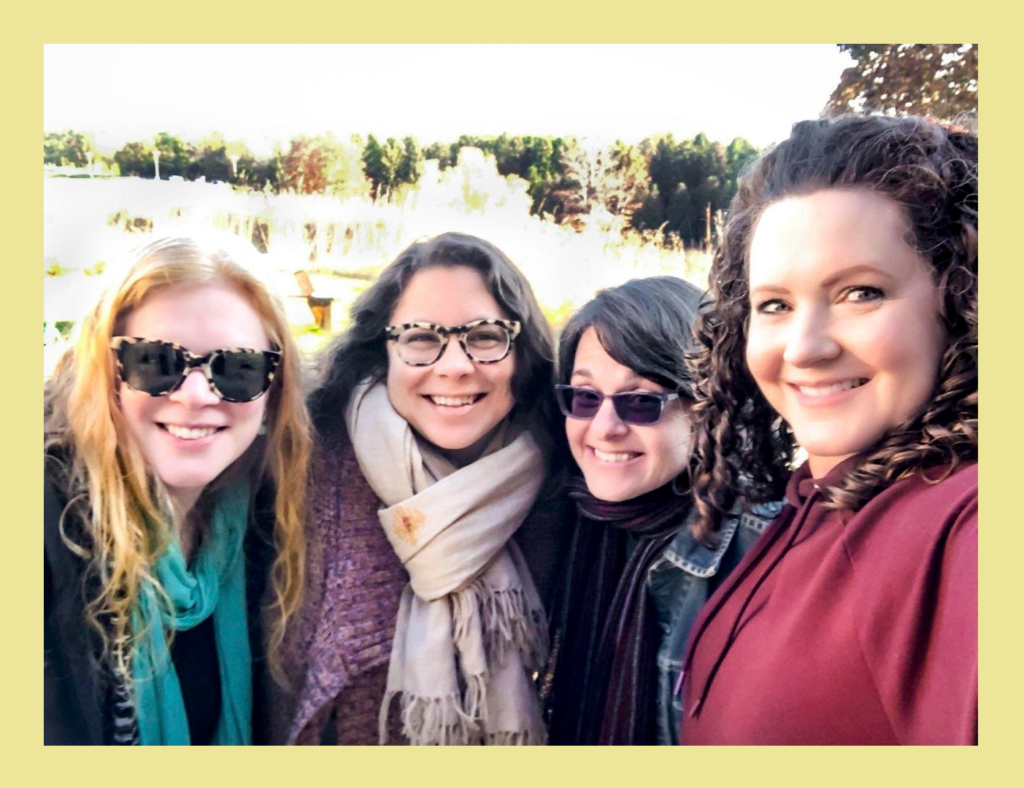 AW: What advice would you give to writers looking to form a writing group or other community of support for their writing?
JF: Be clear about your needs, and be upfront about what you can offer to the group. I think that people always start or join groups with the best intentions, but it's really worth talking over what's possible for everyone before joining. Otherwise there are hard feelings if someone puts in more time and effort than others, or doesn't get what they were hoping for. With my current writing group, at our tentative "trying things out meeting," we all brought a piece or two of ours that we were working on. We discussed the types of things we were struggling with—both in our work and in our lives as writers. And we found that we were compatible. We meet about once a month to discuss new work, and then we meet another time each month for "submit group." We can choose to submit our work during that time or sometimes use that time to work on revising our poems.
AW: As a writer, do you have any strategies that you like to try when you're feeling stuck? What helps you to get things moving again?
JF: I keep a journal, and by "journal" I mean a book where I constantly write (but not like a diary) and often without a purpose. I write ideas, lines that come to me, whole first drafts of poems, overheard conversations, dilemmas that I'm working through in life and in writing—there are no limits for what makes it into the journal. That journal removes some of my anxiety about generating new material, and it encourages me to translate those early thoughts into drafts because—why not?—they're there! I typically have a lot of poems in various states of draft and revision, so that also lets me feel like I don't have to battle a blank page. And I can move between different poems if I don't know what to do with one of them.
And reading helps and taking walks and just doing something else for a while—ideally something creative. I also bring drafts on the bus . . . there's something about just being in a different place that can help get me unstuck.
Read and more about Jen and her poems: