My friend Brad Hughes, Director Emeritus of the Writing Center and Director Emeritus of Writing Across the Curriculum at the University of Wisconsin-Madison, invited me to write a post for this blog because he thought that writing center tutors and directors would be interested in my new book.
My path to becoming a professional writer was a wayward one. Toward the end of my undergraduate career at the University of Wisconsin-Madison, where I was a psychology major in the early 1990s, I had the sudden inspiration that I wanted to be a writer. But when a friend asked me a perfectly reasonable question—"What do you want to write about?"—I was stumped. I stammered that I figured I'd write about . . . uh . . . whatever seemed interesting, and that . . . hrmmm . . . I was especially interested in science.
This was not a terribly actionable career plan. And so, lacking a concrete understanding of how to pursue such a goal, I instead enrolled in a PhD program in social psychology at Yale University. It was only a couple of years later that, while reading The New York Times science section one Tuesday, I stumbled upon the realization that the people whose writing I was reading . . . doing this was their job. Science writing was a job, and that meant it could be my job. I instantly knew that I wanted that job.
But then I faced a new challenge: how to actually become a science writer. I didn't know any science writers, and my friends and faculty advisors, while supportive, also had no experience in the field. At that time, in about 1997, the internet was a spotty source of career information, but it was a key one. I tentatively entered "science writing" into a search engine and discovered that, voilà! There was a National Association of Science Writers. And on the association's website was a list of science writers who had email (!!!). I wrote to all of them.
One person, a young journalist named Charles Seife (he's now a journalism professor at New York University), emailed me back, kindly explaining some basics about the field of science writing. He reassured me that although majoring in journalism was good preparation for becoming a journalist, that wasn't the only path, and he told me about the AAAS Mass Media Fellowship program, an internship program, still active today, for graduate students in the sciences who are interested in trying out science writing. A few months later, I was accepted into that internship program and embarked on my first experience as a journalist, reporting for the Richmond Times-Dispatch in Virginia, where I had the good fortune to be mentored by a top-notch science reporter, A.J. Hostetler.
In that internship, I started to learn core principles of newspaper reporting and writing: How to gather accurate information, how to rely on my own curiosity to find and tell stories, how to write clearly and using language that lay people can understand, how to self-edit my words. But any craft takes time to master, and I left Richmond that fall with a lot to learn. After I finished my PhD and became a full-time science journalist, I did learn more—lots more—on the job. Covering topics as wide-ranging as implicit bias and the challenges of treating patients with multiple health problems, and the careers of museum scientists, I slowly honed my ability to find and report good stories.
Battling Impostor Syndrome
But even after a number of years working as a freelance science reporter, I sometimes flailed, unsure where to find new story ideas, or how to sharpen vague topics into actual stories with a beginning, middle, and end. Some days, the words flowed and I felt the joy of communing with words and science; others, every sentence was like trudging through treacle.
Like most writers I know, I was plagued by impostor syndrome. Writing can be lonely, and especially for freelancers toiling alone in their home offices, the job is a breeding ground for self-doubt. A destructive voice inside my head frequently nagged at me, suggesting that maybe I just wasn't cut out for this, that writing seemed to be awfully hard for me while it was effortless for everyone else.
But deep down I knew that wasn't right. I had enough friends in the business to know that in fact, writing wasn't effortless for everyone else. The problem is that we can't see inside other people's heads. Whenever we read work we admire, we are seeing the polished, suitable-for-framing end result of a long, sometimes painful process. As readers, we can't see the blind alleys, or the days and weeks of procrastination, or the deleted first (and second and third) drafts.

That's a fundamental challenge for any writer, whether they're a working journalist or a novelist or a student who is staring down the barrel of a term paper. And that's why every writer also benefits from having the opportunity to glimpse behind the curtain of other writers' work: to see not only the moments of inspiration and the pleasure of creation, but also the false starts, the wrong turns, and the self-doubt that are all part of writing. These feelings are, I know, experiences that every writing center tutor knows so well from talking with student writers.
Many Paths into Science Writing as a Career

There is no single "right" way to become a science writer. Many people came to the field after earning a bachelor's or graduate degree in science. Others began covering science after first covering other topics, such as higher education, business, or foreign policy. Still others entered science writing from some other field, such as environmental advocacy. It's never too late to decide to be a science writer. Just today, I had a check-in conversation with a young science journalist who, three years ago when I met her, was four months away from graduating from college with a business administration degree. At the time she was distressed because, having just discovered that science writing existed, she felt like it was the right career for her—yet she'd taken almost no science courses and no journalism or writing courses at all. Was it too late? No, I told her, it was not too late. And in fact, in the three years since, she's gotten a strong start in her science writing career by combining fact-checking for magazines and online publications with work in a research center, allowing her to build her understanding of science. Just as there's no one right path into science writing, there's no one right way to learn the necessary skills. Some people enroll in master's programs in science, health, or environmental writing, such as those at New York University, MIT, the University of California-Santa Cruz, CU Boulder, or others. UW–Madison offers two programs, one in the School of Journalism and Mass Communications and another in Life Sciences Communications focused on the science of science communications. Others seek out internships before hitting the job market or going freelance. Others learn on the job. Like any craft, learning to be a science writer takes time, study, critical feedback, and a capacity to learn from mistakes. But the only "credentials" that are truly necessary are curiosity, a commitment to factual accuracy, and a desire to communicate with the public about science.
Cultivating a Diverse Science Journalism Landscape
It was with this idea in mind, a decade ago, that my friend Jeanne Erdmann and I launched The Open Notebook, a nonprofit organization dedicated to helping science journalists improve their skills. Our guiding principles are that high-quality science journalism is essential to society (something that the pandemic has only made more exquisitely clear) and that everyone learns best by practicing the craft as part of a supportive, diverse community of people who are all striving to master their skills. We aim to help create and nourish that community.
One of our core values, reflected in the story topics we select, the sources we interview, the writers whose work we highlight, the contributors we hire, and the people who sit on our board, is to counteract the underrepresentation of Black, Indigenous, and other people of color and of otherwise marginalized communities within science journalism. As we write in introducing our Diverse Voices in Science Journalism series, "The people who tell science stories influence how the public perceives the scientific enterprise—and how different communities perceive opportunities for themselves within that enterprise. A science media landscape that lacks diversity is missing opportunities to engage communities of readers who could shape tomorrow's science and science policy."
Since its founding in 2010, The Open Notebook has published more than 450 articles on the craft of science writing. These include reported articles about a wide range of topics, from explaining complex concepts clearly and engagingly, to structuring stories effectively, to finding diverse sources for science stories; in-depth "story behind the story" interviews; annotations of notable science stories; profiles of leading journalists; and more. Throughout all this work, our goal is to both provide nitty-gritty how-to advice on the craft, and to help reflect and maintain high standards for our profession, from providing guidance on when, why and how to work with sensitivity readers, or by offering guidance on how to navigate potential conflicts of interest, or by advising journalists on how to make their reporting and writing transgender-inclusive.

The Craft of Science Writing
This year, we collected a compilation of some of our articles in a book, The Craft of Science Writing, which offers an essential primer on how to report on and write about science. The book addresses common challenges writers often deal with, such as:
Reading a piece of published writing as a writer, to study the craft
Identifying the difference between a topic and a story
Organizing research materials in preparation for writing
Weaving exposition into narrative in a way that is clear and compelling
Capturing and expressing the sensory details that make stories riveting and memorable
Wading through a sea of technicalities in scientific papers to spot key facts
Weighing scientific and statistical claims and thinking critically about controversial topics
Collaborating with editors to sculpt stories into their final form
Becoming a science writer, no matter your background
How much science writers get paid
Confronting impostor syndrome and managing the emotional roller coaster of writing
In addition to dozens of articles on specific aspects of the craft of science writing, the book also includes conversations with writers such as The New Yorker's Kathryn Schulz, FiveThirtyEight's Maggie Koerth, ProPublica's Annie Waldman, and others, offering a close-up view into how the foremost science writers do their work.
For science writers who are early in their careers, The Craft of Science Writing is a primer that covers the most essential questions of how to become a science journalist and how to find, pitch, report, and write science stories with skill and integrity. For more experienced writers, it provides a deep dive into some of the greatest challenges that science writers encounter, from doing investigative interviews to writing longform narrative stories.
The Craft of Science Writing aims to assure writers who are working to master the craft that they are not alone, and that every struggle they encounter is one that others have encountered before them. In this volume, some of the writers I admire most describe their challenges—and their solutions—so that their experiences might help others move forward, too.

If you're a writing center director, I hope you'll consider recommending this book as a resource for the tutors, students, and faculty you advise. If you're a student tutor and have some interest in learning more about science writing and want to explore it as a possible career or want to suggest to some of the student writers you work with, consider recommending that your library purchase the book; here is a handy form for doing so.
I'd love to hear your thoughts, observations or questions in the comments; and if you'd like to get in touch, please feel free to email me: siricarpenter@theopennotebook.com.
Table of Contents

Introduction
by Siri Carpenter

PART 1: Who Is a Science Journalist and How Do You Become One?
Section foreword by Azeen Ghorayshi
"How to Use Reporting Skills from Any Beat for Science Journalism" by Aneri Pattani
"Trading the Pipette for the Pen: Transitioning from Science to Science Writing" by Julia Rosen
"Do You Need a Science Degree to Be a Science Reporter?" by Aneri Pattani
"Feeling Like a Fraud: The Impostor Phenomenon in Science Writing" by Sandeep Ravindran
"What Is Science Journalism Worth?" by Kendall Powell
"A Conversation with Amy Maxmen on 'How the Fight Against Ebola Tested a Culture's Traditions'" by Amanda Mascarelli

PART 2: What Makes a Science Story and How Do You Find One?
Section foreword by Christie Aschwanden
"Is This a Story? How to Evaluate Your Ideas Before You Pitch" by Mallory Pickett
"Sharpening Ideas: From Topic to Story" by Dan Ferber
"Finding the Science in Any Story" by Kate Morgan
"Pitching Errors: How Not to Pitch" by Laura Helmuth
"Five Ways to Sink a Pitch" by Siri Carpenter
"What Makes a Good Pitch? Annotations from the TON Pitch Database" by Roxanne Khamsi
"A Conversation with Kathryn Schulz on 'The Really Big One'" by Michelle Nijhuis

PART 3: How Do You Report a Science Story?
Section foreword by Maggie Koerth-Baker
"Is Anyone Out There? Sourcing News Stories" by Geoffrey Giller
"Interviewing for Career-Spanning Profiles" by Alla Katsnelson
"How to Conduct Difficult Interviews" by Mallory Pickett
"Including Diverse Voices in Science Stories" by Christina Selby
"Pulling It All Together: Organizing Reporting" by Sarah Zhang
"When Science Reporting Takes an Emotional Toll" by Wudan Yan
"A Conversation with Annie Waldman on 'How Hospitals Are Failing Black Mothers'" by Tasneem Raja

PART 4: How Do You Tell Your Story?
Section foreword by Apoorva Mandavilli
"Good Beginnings: How to Write a Lede Your Editor and Your Readers Will Love" by Robin Meadows
"Nailing the Nut Graf" by Tina Casagrand
"Like Being There: How Science Writers Use Sensory Detail" by Jyoti Madhusoodanan
"Good Endings: How to Write a Kicker Your Editor and Your Readers Will Love" by Robin Meadows
"The First Critic Is You: Editing Your Own Work" by Tien Nguyen
"A Conversation with Linda Nordling on 'How Decolonization Could Reshape South African Science'" by Jeanne Erdmann

PART 5: How Do You Build Expertise in Science Writing?
Section foreword by Dan Fagin
"How to Read a Scientific Paper" by Alexandra Witze
"What Are the Odds? Reporting on Risk" by Jane C. Hu
"Spotting Shady Statistics" by Rachel Zamzow
"Getting the Most out of Scientific Conferences" by Rodrigo Pérez Ortega
"Explaining Complexity" by Carl Zimmer
"How to Do a Close Read" by Siri Carpenter
"A Conversation with Maggie Koerth-Baker on 'The Complicated Legacy of a Panda Who Was Really Good at Sex'" by Ed Yong
---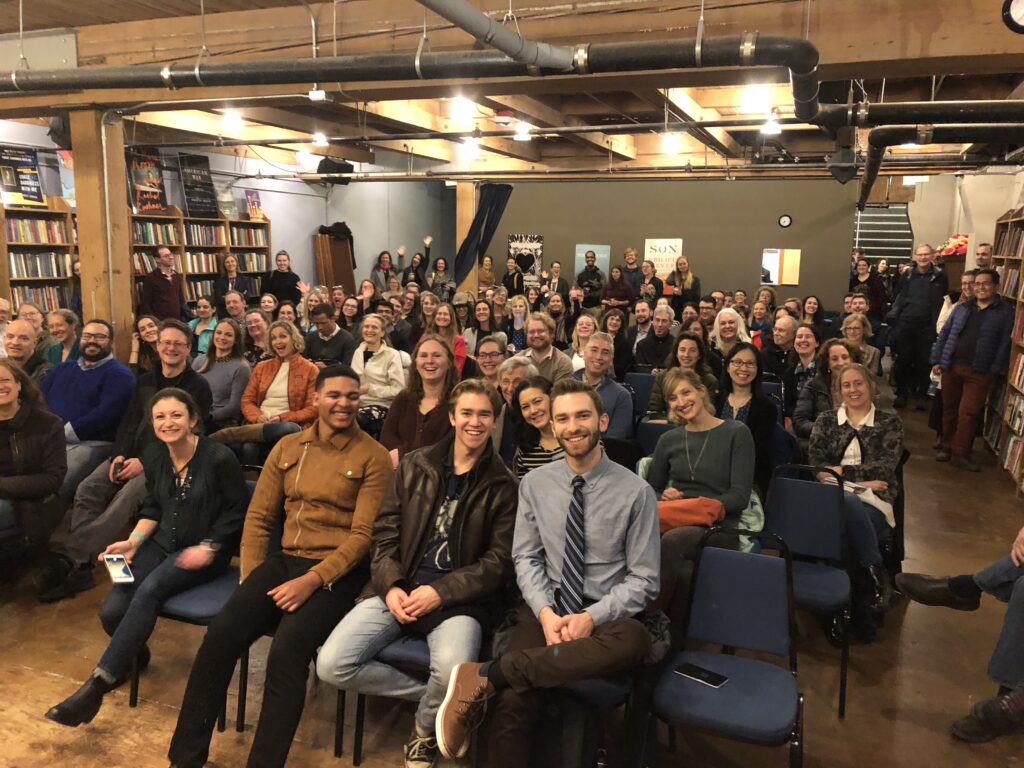 ---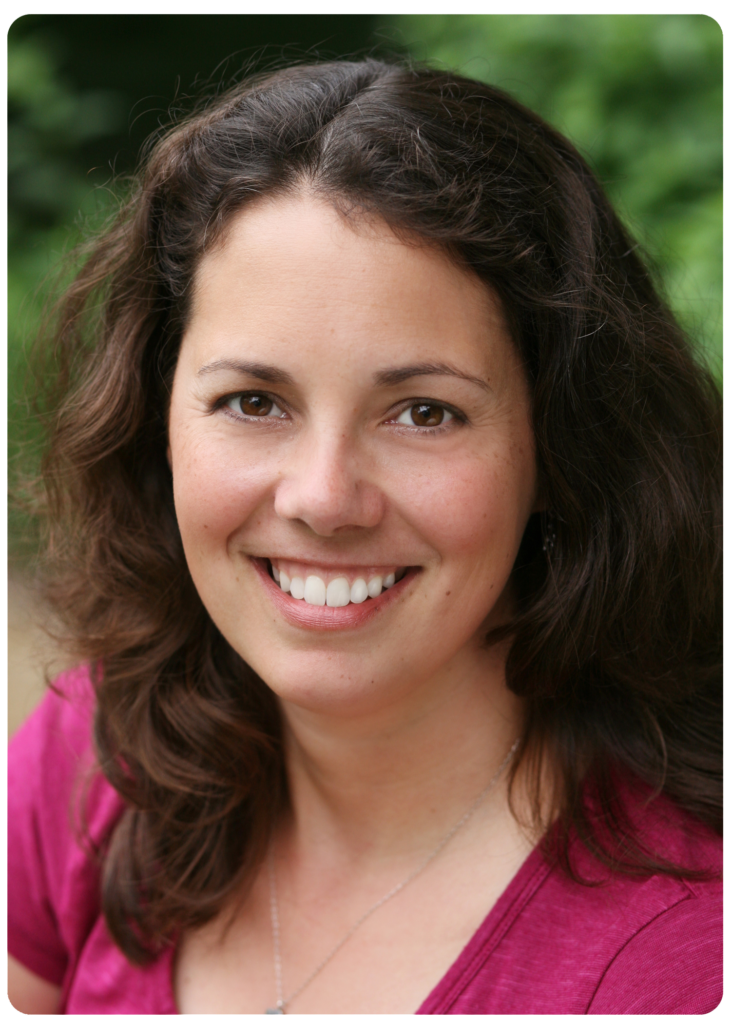 Siri Carpenter is an award-winning science journalist based in Madison, Wisconsin. As an incurable generalist by nature, she has written and edited hundreds of stories that span the full breadth of science, from social psychology (the field in which she has a Ph.D.) to molecular medicine to particle physics. Her work has appeared in The New York Times, the Los Angeles Times, Science, Science News, Scientific American, Scientific American Mind, Spectrum, The Oprah Magazine, Prevention, and many other publications. She runs The Open Notebook, a non-profit publication that she co-founded in 2010, and which is dedicated to helping science journalists improve their skills and was the 2018-2020 president of the National Association of Science Writers. Find her on the web at siricarpenter.com.