By Luis Cárcamo –
Greetings from the southernmost writing center in the world! We are located in the city of Punta Arenas (53.16° S), Chile, founded in 1848 on the north shore of the Strait of Magellan and across Tierra del Fuego in the Chilean Patagonia. Punta Arenas is in a cut-off area of our country. Traveling here is a three-hour flight from Santiago, or if you wish to drive, then it becomes a three-day drive through the Argentinian Patagonia. The University of Magallanes (UMAG) was founded as a campus of the State Technical University of Chile in 1961, allowing students to receive higher education in our city, thus reducing the enormous cost of living in another city and paying tuition which made education a luxury not everyone could afford. Currently, our university is a leading institution in Patagonia. It focuses on Antarctic and sub-Antarctic research and also on the humanities and sciences. It has thirty-two undergraduate programs, six Masters, and two Ph.D. programs. Including undergraduate and postgraduate programs, the university has about 5000 students on three campuses.
Punta Arenas.

Universidad de Magallanes.
Developing an Academic Writing Center was very important for the university. At a national level, not all schools emphasize writing. On the one hand, we use standardized multiple choice tests for admission to higher education. On the other hand, access to education in our country has increased the number of students and the use of writing has become more difficult to implement. Doing multiple-choice tests certainly does not help in writing or generating critical thinking; therefore when students come to higher education not many have developed writing skills.
Luis Cárcamo, Writing Specialist, Academic Writing Center, Universidad de Magallanes

Christian Formoso, Director, Academic Writing Center, Universidad de Magallanes
The Academic Writing Center was the result of a project from the American Embassy in Santiago and UMAG. In order to start the AWC, Marna Broekhoff spent about two months in Punta Arenas sharing the basic bibliography for writing centers and training our personnel. Dr. Christian Formoso was named as Director. After the two-month period, Kathrin Kawalle started working at the center for about two years. Kathrin developed the AWC with a Writer's Group, workshops for the community, and helping researchers and students to publish their papers. In 2017 the AWC applied for a Small Grant to the US Embassy in Santiago in order to implement Writing Across the Curriculum at our University. Once the Grant was awarded, we invited Bradley Hughes to visit our university and offer a couple of workshops but mainly to meet with university authorities in order to share some insights from his program at the University of Wisconsin-Madison. It was a long preparation and last March 2018 Hughes finally made it to Punta Arenas. He met with the the president and provost and deans from UMAG and helped us to convince them that we should implement WAC in our university.

We also invited Gracielle Pereira who is the director of the prestigious Academic Writing Center at the Catholic University in Santiago. As part of the Small Grant, she also offered two series of workshops to graduate and undergraduate students. The first series focused on writing texts in English mainly for application to foreign universities. The second series was oriented towards postgraduate students who have to write a thesis or a paper to be published in journals or scientific magazines. To conclude our project we published a handbook to help professors learn how to implement WAC in their courses.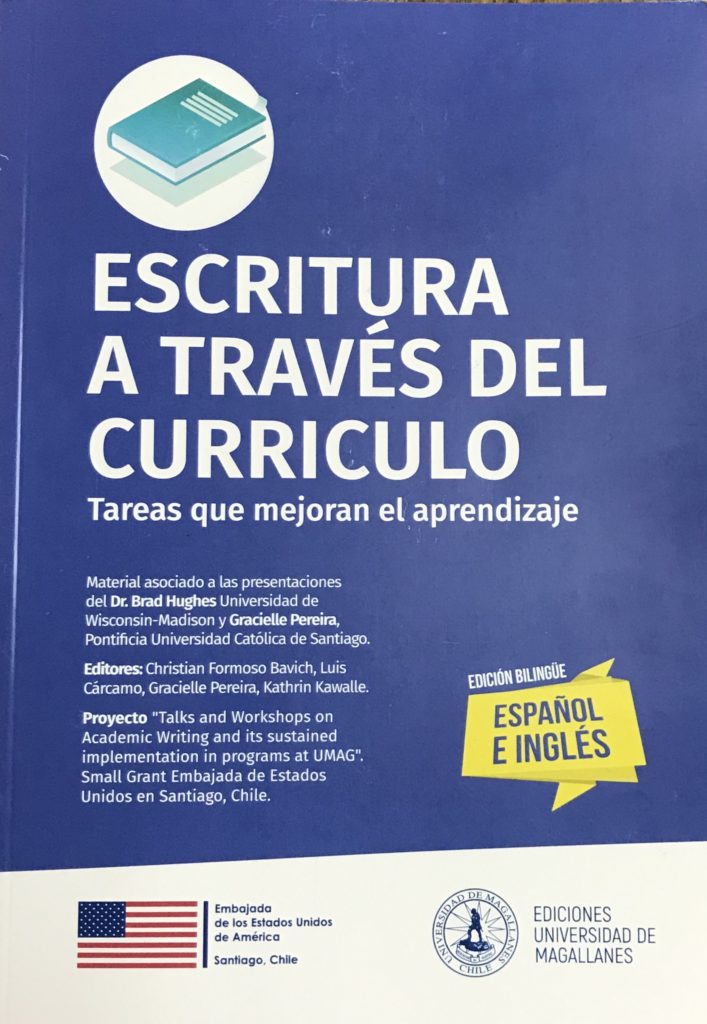 Since then, we have been working hard on our project and we are now in the process of implementing WAC in our university. During the second semester this year, in August, we will start with two language teaching programs: Spanish and English pedagogy. After an evaluation, we expect to gradually involve all the university programs. We will train writing tutors at our center and they will work with teachers from different programs to assist them in the inclusion of writing in their lessons and as part of the evaluation process. Our work has been to make our university's leaders understand that it is not only possible but essential for the development of writing and thinking skills in our students.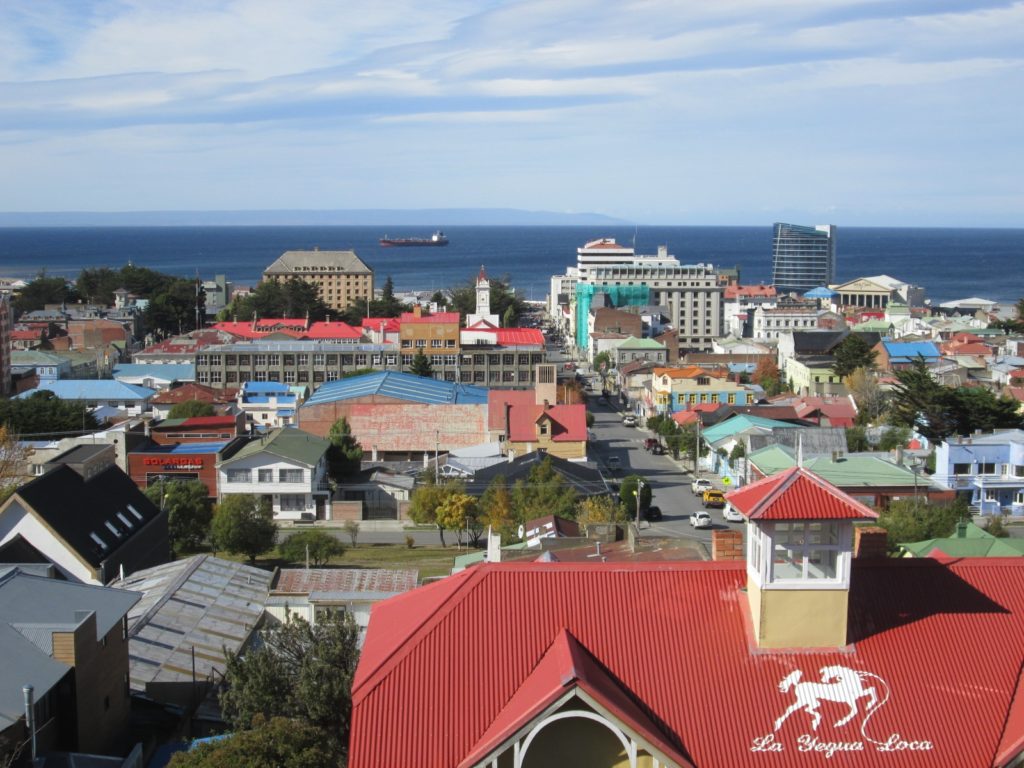 We completely agree with Dr. Janet Batzli and Dr. Michelle Harris, coordinators of the Biocore Program at the University of Wisconsin-Madison, when they say that "We feel strongly that writing helps students think about their science, organize their thoughts, and grapple with new ideas. Learning how to write well is empowering and will help you in any profession you choose". We keep on working on the development of writing skills because we share a view expressed by Chancellor Rebecca Blank at the University of Wisconsin-Madison, who stresses that she regularly hears from employers "how much they value writing skills when they hire our students."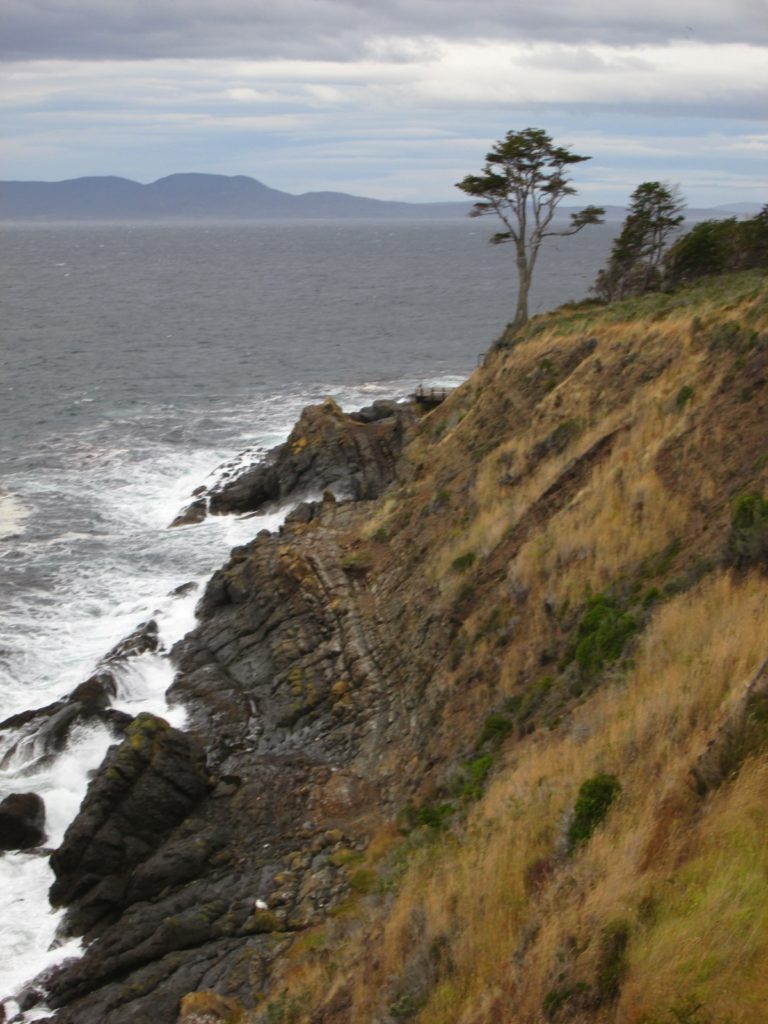 From the end of the world, we would like to thank Brad Hughes and the University of Wisconsin-Madison for all their support in the development of this project.