We are happy to welcome you to the Fall 2020 at UW-Madison's Writing Center.
In doing so, we'd first like to acknowledge the unique stressors of this semester. The Spring 2020 semester called for quick transitions to virtual and physically distanced services, surrounded by uncertainty and individual-level issues for us all in a global pandemic. This summer, we offered all online services, and based on that experience and feedback from our instructors and students, we've designed all-virtual services for the Fall 2020 semester as well. We acknowledge that the continued uncertainty of the global pandemic and the complicated and overlapping ways that it has affected all areas of our lives leaves many of us fatigued by our computer screens, frustrated with tech glitches, and so much more. However, we also are uplifted by the new ways that we are finding to connect and support each other. We are excited about innovations in accessibility, increased flexibility in teaching practices, and the potential benefit of being reminded of our global interconnectedness, all while witnessing our campus and community quickly adapting to incredibly difficult circumstances.
Beyond and yet related to the COVID-19 pandemic, we also acknowledge that this semester begins a time of heightened awareness and continued stressors of systemic anti-Black racism and violence. The pandemic highlights the existent disparities in our racialized society, and continued police violence against Black people has motivated protest and activism within our campus, city, state, and other broader communities. UW-Madison's Writing Center affirms our support for Black Lives Matters and acknowledges that the university system is often a place of continued marginalization for Black, Indigenous, and other students of color, staff, and faculty. We continue to reflect on our role in this marginalization as we listen to our Black students' and colleagues' demands for action, and we redouble our work to provide meaningful support to the BIPOC community at UW-Madison. We are working internally and across campus for inclusive teaching practices, promoting anti-racist assessment practices, partnering with affinity groups for people with marginalized identities, providing writing assistance in the broader community, and more. For more information about the current and future work the Writing Center and Writing Across the Curriculum program does related to promoting social justice, visit our Current Inclusivity Initiatives webpage. In light of the stressors of the pandemic, anti-Black racism, and political unrest, we believe that the support and community that the Writing Center can provide is more important than ever.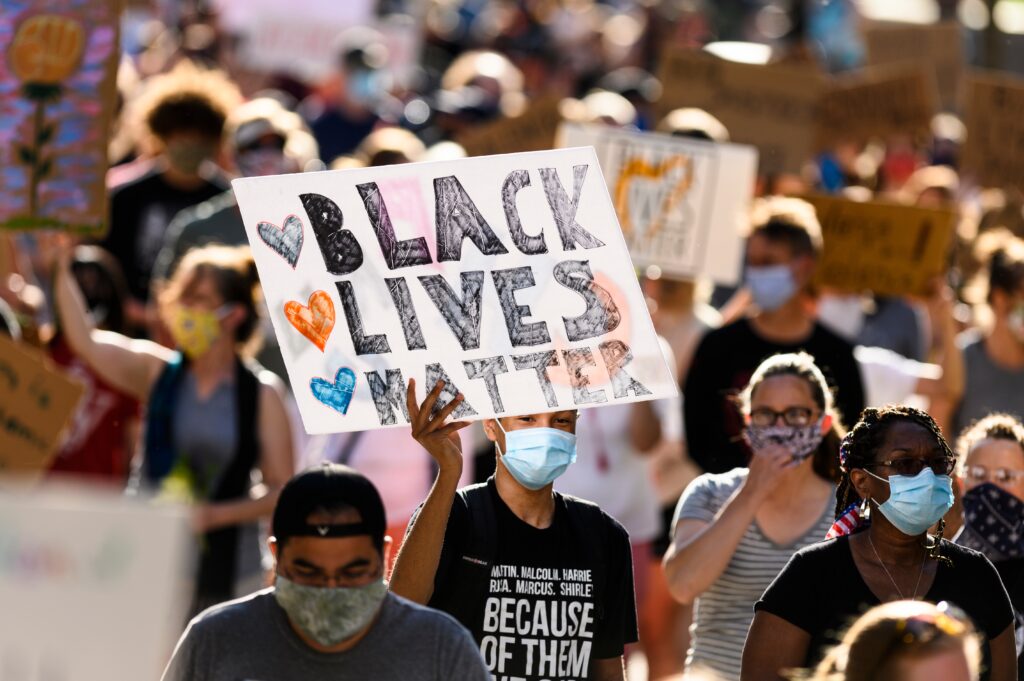 This semester, there are many virtual options to get support from the Writing Center.
Understanding that our students may be in different time zones, may have unreliable internet access, may lack resources such as childcare, personal laptops, quiet space, and more, UW-Madison's Writing Center is providing many ways for students to get support with their writing. With scheduled, real-time sessions (Virtual Meetings), asynchronous feedback (Written Feedback, Flexible Feedback), and same-day, real-time sessions (Drop-in Hours), we are excited to offer many ways for students to bring their writing concerns to our center. We will also continue to offer Writing Mentorships, graduate and undergraduate Writing Groups, and workshops, all of which will be virtual. We are also excited to introduce our new chat services, which allows members of our campus community to get quick responses to short questions, conceived as a virtual writing center front desk.
Virtual Meetings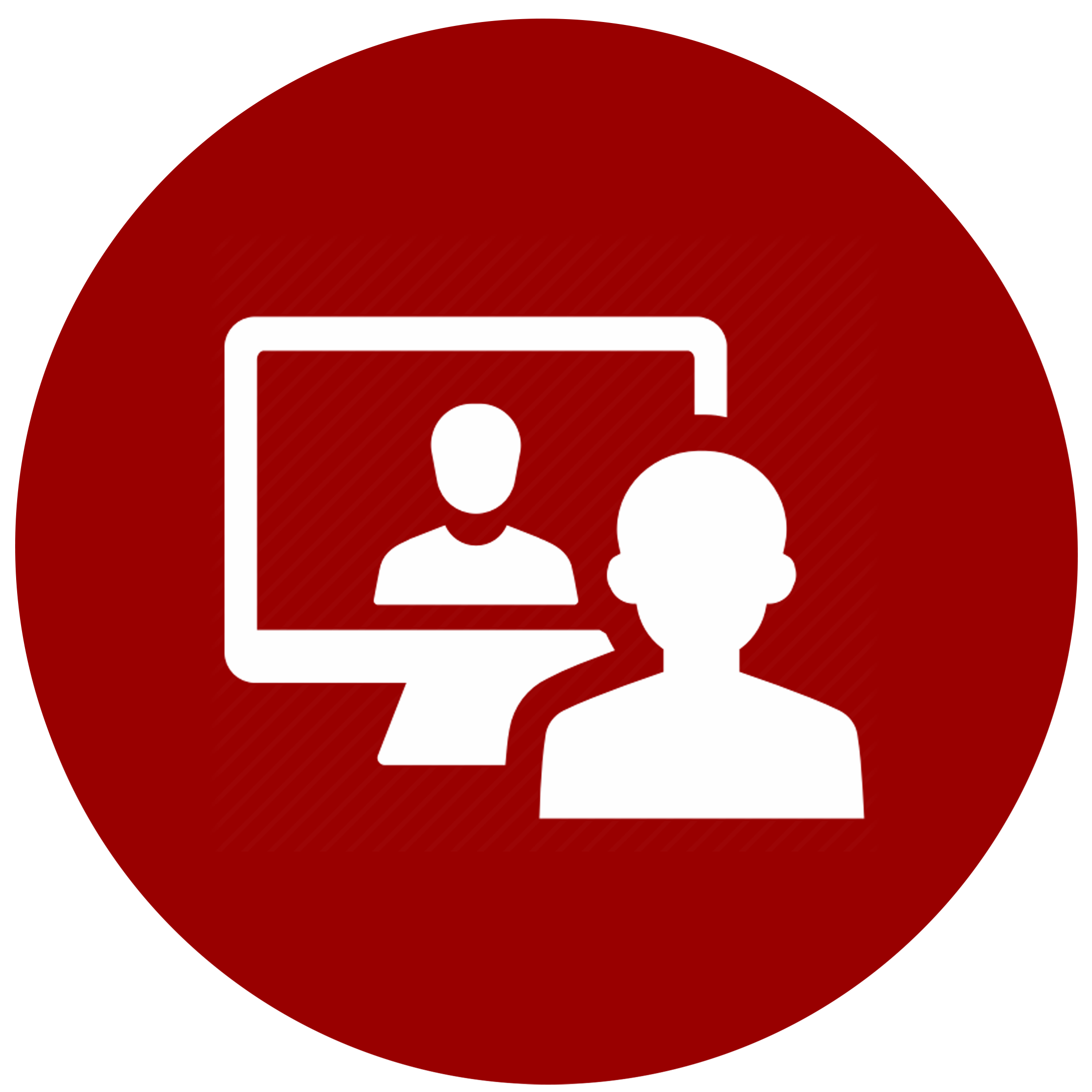 Virtual Meetings provide synchronous sessions with video/audio so that students can discuss their work live with a Writing Center instructor, much as they would during an in-person meeting. We have adopted WCOnline's synchronous platform for Virtual Meetings, which has a whiteboard for students to share their work, a chat box, video screens, and more. Virtual Meetings allow live discussion that is helpful for real-time conversation and collaboration.
Written Feedback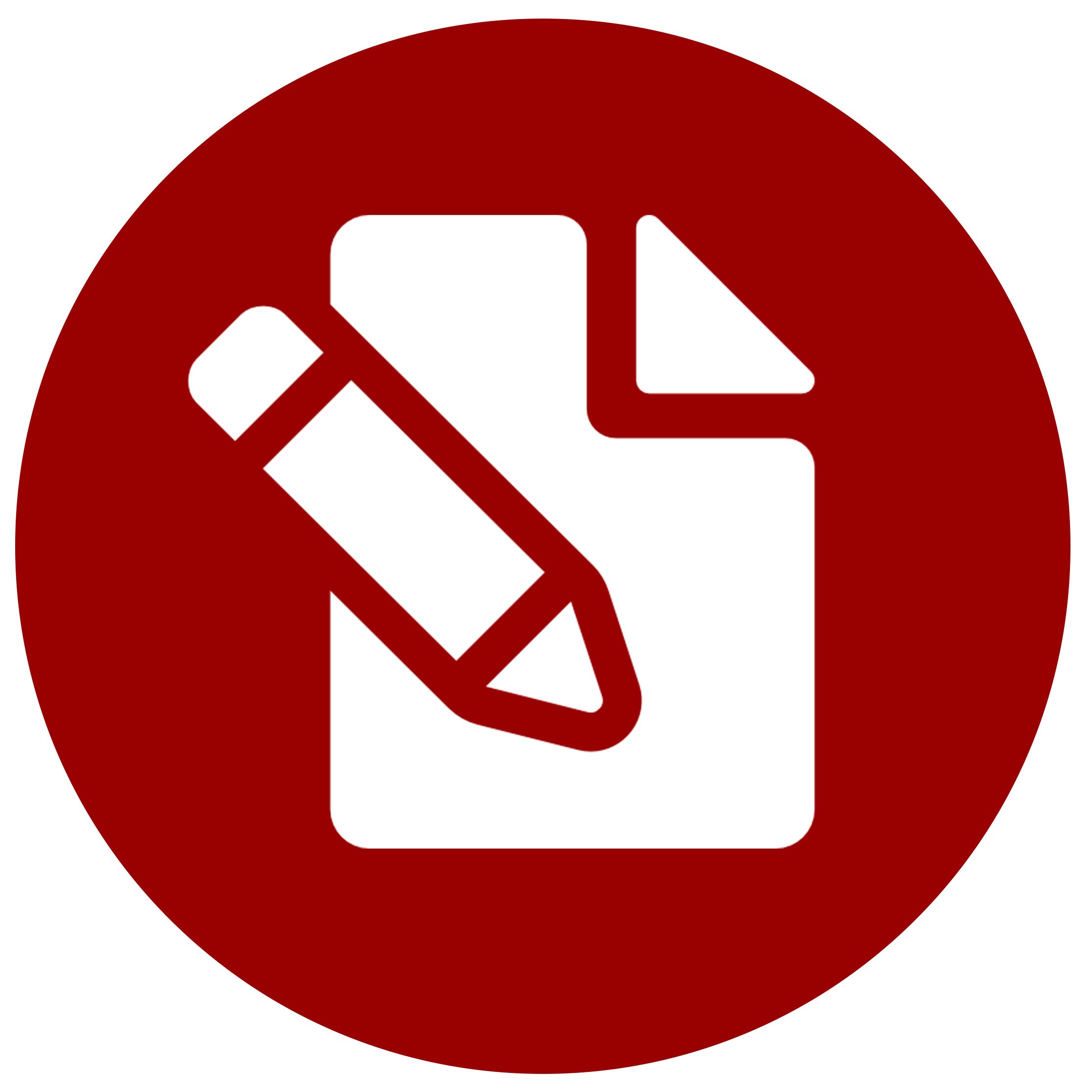 Written Feedback provides individualized, asynchronous feedback on students' work. As with virtual meetings, we offer this service through WCOnline, which allows students to select which instructor to share their work with and to upload their draft directly into the appointment. Writing Center instructors provide feedback by 8:00 PM on the day of the student's appointment. When making an appointment, students can share what they are most concerned about in their drafts so that instructor can address that in their feedback. Written Feedback allows for students in any time zone or with unreliable internet connections to get feedback at a specific time.
Flexible Feedback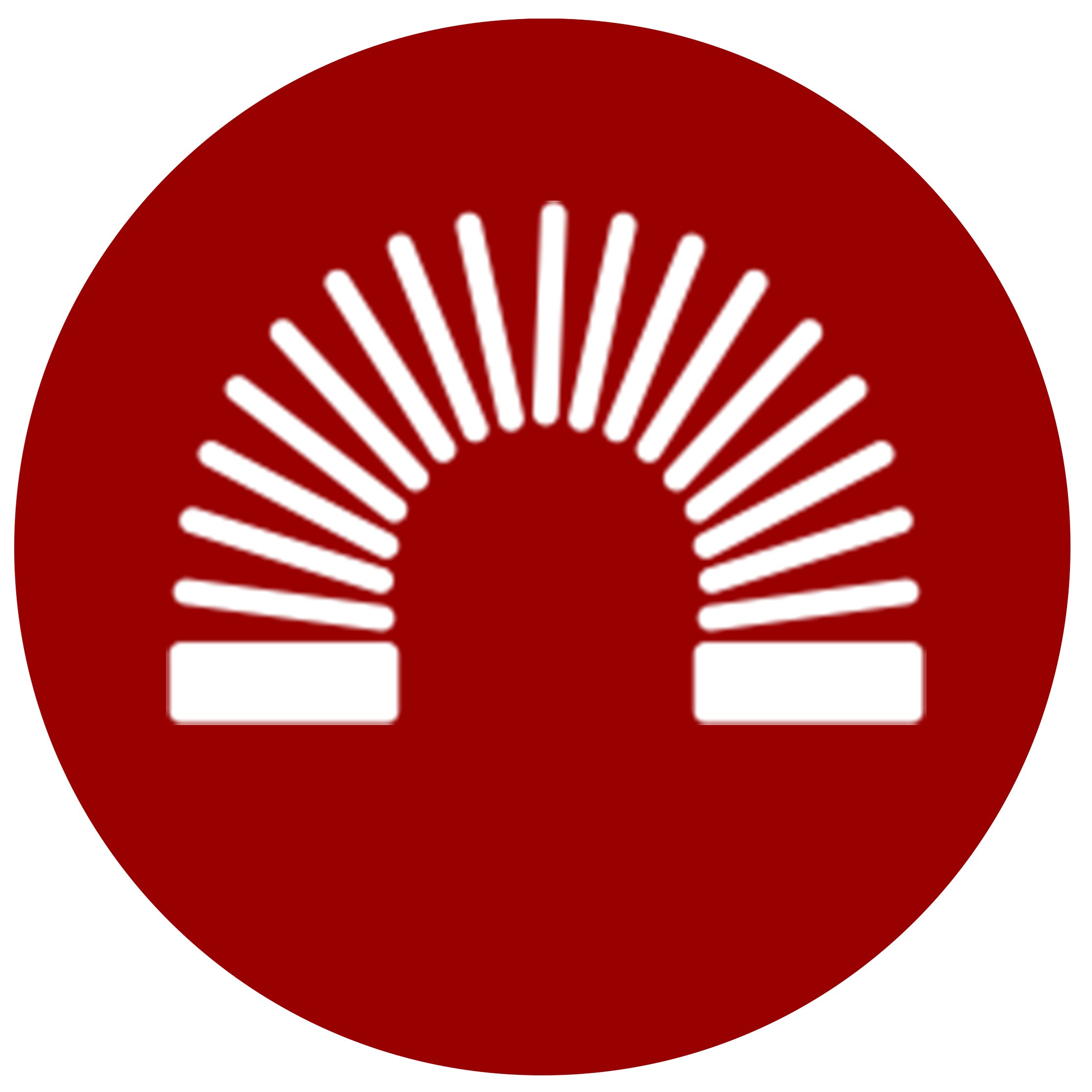 Like Written Feedback, Flexible Feedback provides an opportunity to get asynchronous feedback on a draft. With Flexible Feedback, students can upload a draft to the Flexible Feedback queue and receive feedback within 2-3 business days from when you upload your draft and you cannot select which instructor will provide you feedback. This service can be useful if a student is working on something that is not time sensitive or if our Main Schedule appointments are full. Flexible Feedback allows for students in any time zone or with unreliable internet connections to get feedback on work that is not time sensitive.
Drop-in Hours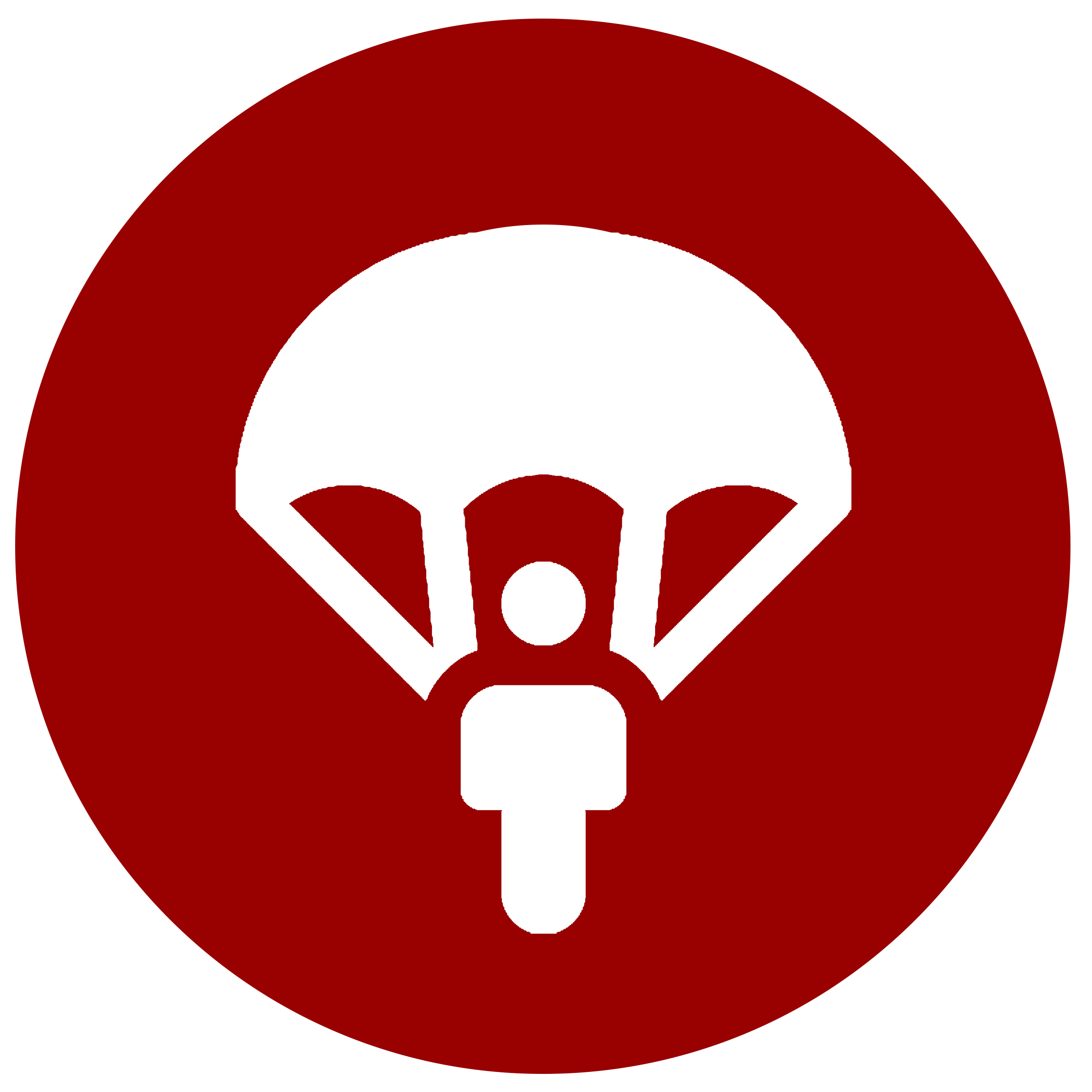 Drop-in Hours provide same-day synchronous virtual meetings to undergraduate students on a first-come, first-served basis. These virtual sessions include video/audio and are a maximum of 25 minutes. The online sign-up sheet will be available Sunday-Thursday beginning at 6:10 PM, and drop-in sessions will be held from 6:30-9:30 PM. Drop-in Hours allow for live discussion without making an appointment before the day of the session.
To access any of these services, students should follow this link to our online platform: WCOnline, and then create an account / log in, and select the relevant option for services. For a video about navigating WCOnline to make and engage with appoints, check out the web page about Virtual Meetings.
In addition to these adapted and new ways of providing virtual support, we are continuing to offer virtual versions of Writing Mentorships, Writing Groups, and workshops.
Writing Mentorships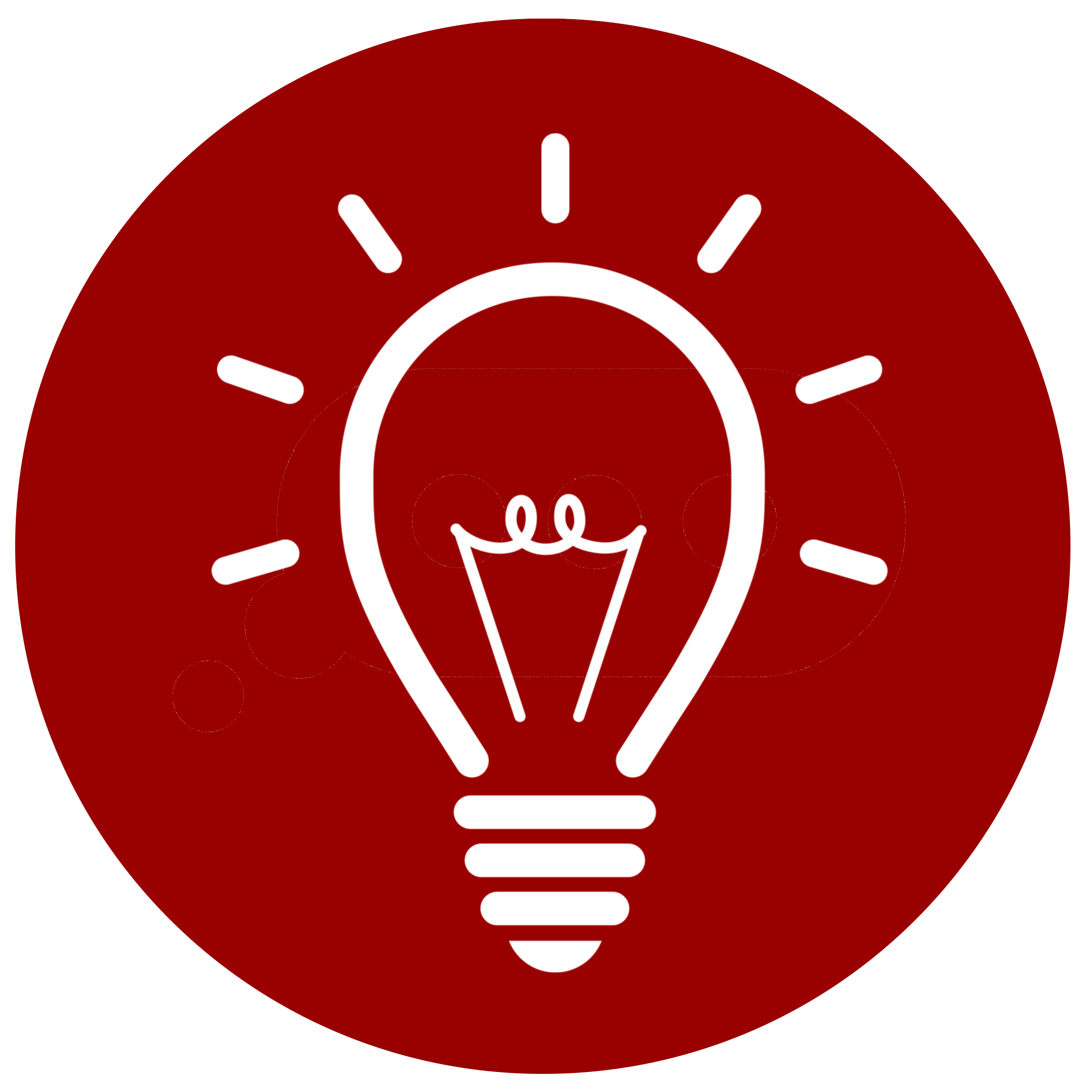 Writing Mentorships provide regular, virtual connection with the same Writing Center instructor and are designed for students working on a thesis, dissertation, multiple course papers, or other extended writing projects. In a time of isolation, a Writing Mentorship can provide extra support and accountability on long-term writing projects. Students can benefit from connecting with the same instructor throughout the semester, which is not only more efficient because they don't have to acquaint their instructor to their projects in each session, but it also allows students to connect with someone who can understand the arch of their work and their big-picture concerns. For more information about Writing Mentorships, follow this link: Writing Mentorships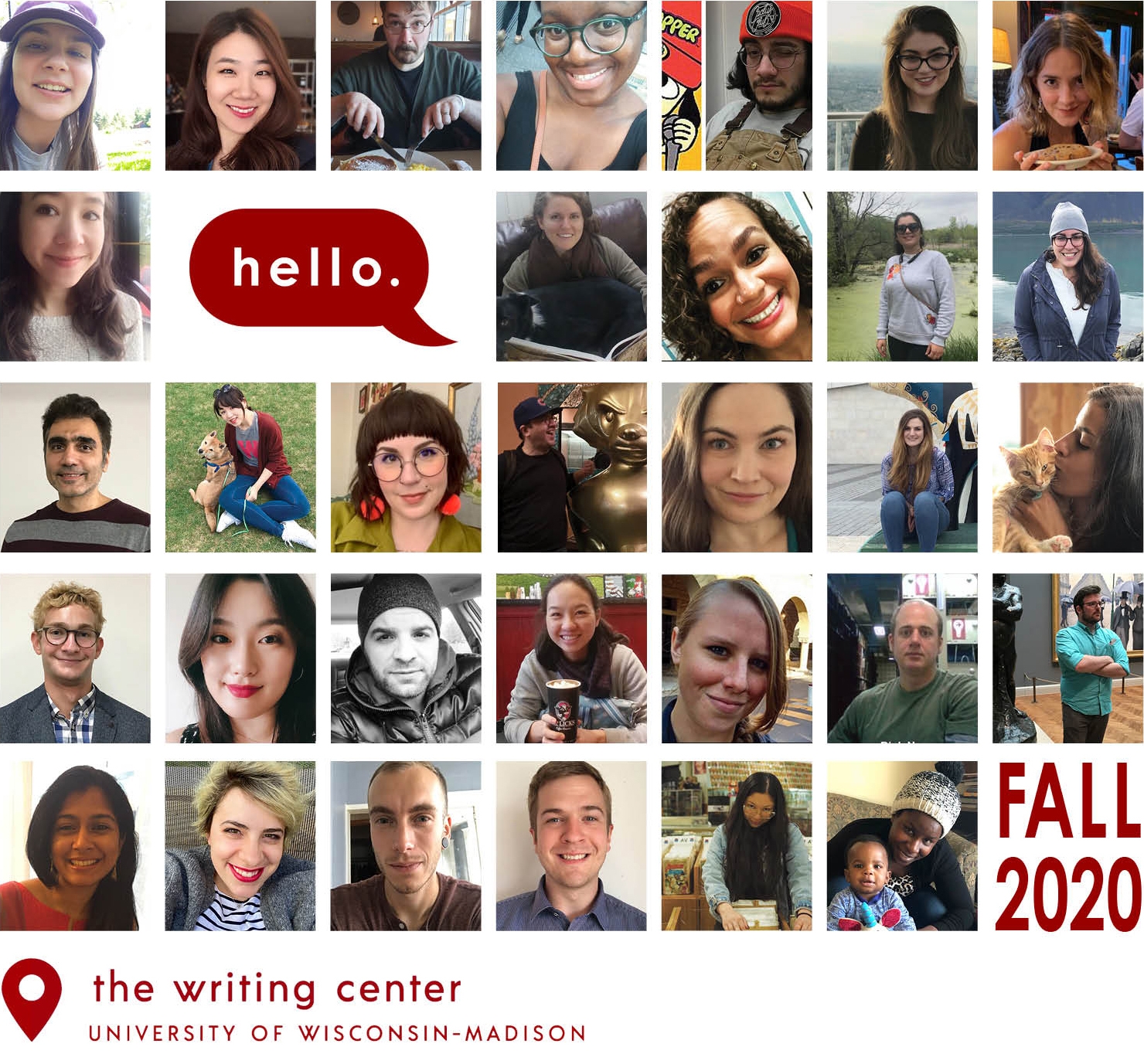 Writing Groups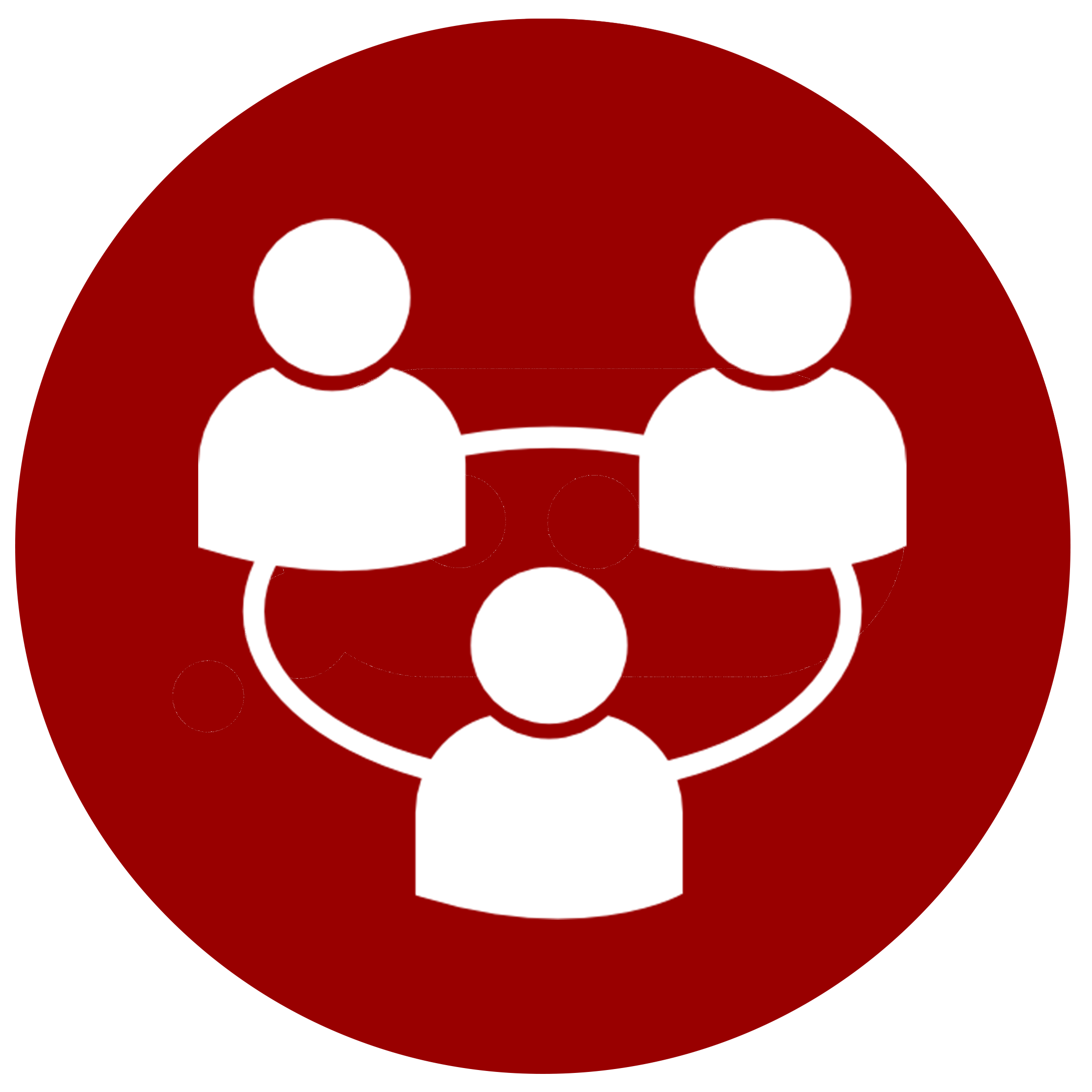 Like Writing Mentorships, participating in a virtual Writing Group can provide layers of support, connection, and accountability that are always helpful in writing projects but may be even more supportive in a virtual setting and on a physically distanced campus. Each week, graduate and undergraduate writing groups meet (virtually) for a set period of time, starting with goal setting and ending with a short debrief. Not only does participating in a Writing Group allow students to schedule uninterrupted writing time, it also allows them to connect with other writers from across campus, share their concerns and accomplishments, and hear from others. In doing so, they can enjoy a sense of community from anywhere. Groups are led by experienced Writing Center instructors and staff. For more information, follow these links to learn about Graduate Writing Groups and Undergraduate Writing Groups.
Workshops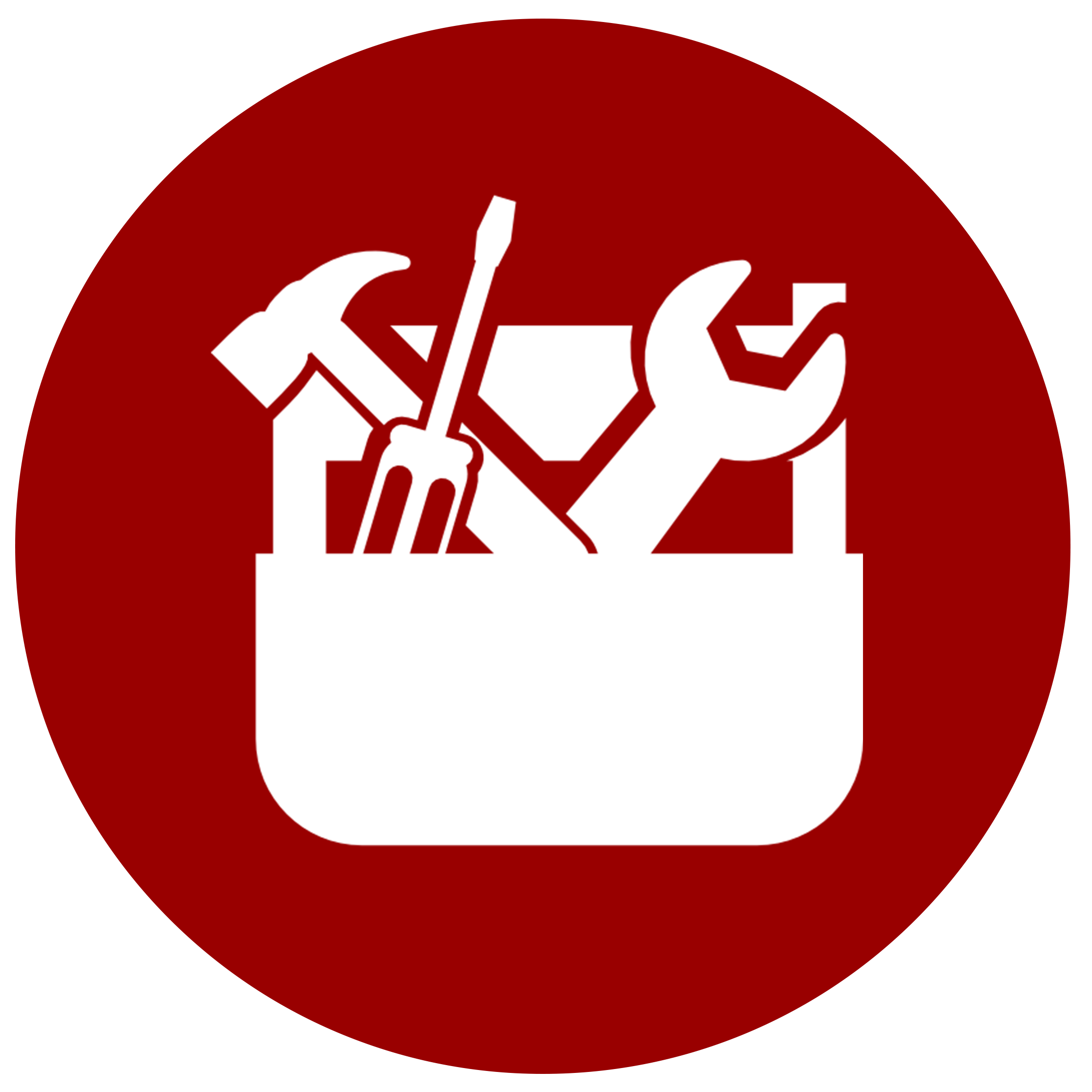 For the Fall 2020 semester, UW-Madison's Writing Center will continue to offer a full schedule (50+) of workshops on a variety of topics to support students, faculty, and staff. All workshops will be online and may have both synchronous and asynchronous options. For more information about our Fall 2020 workshops, follow this link: Writing Center Workshops.
Chat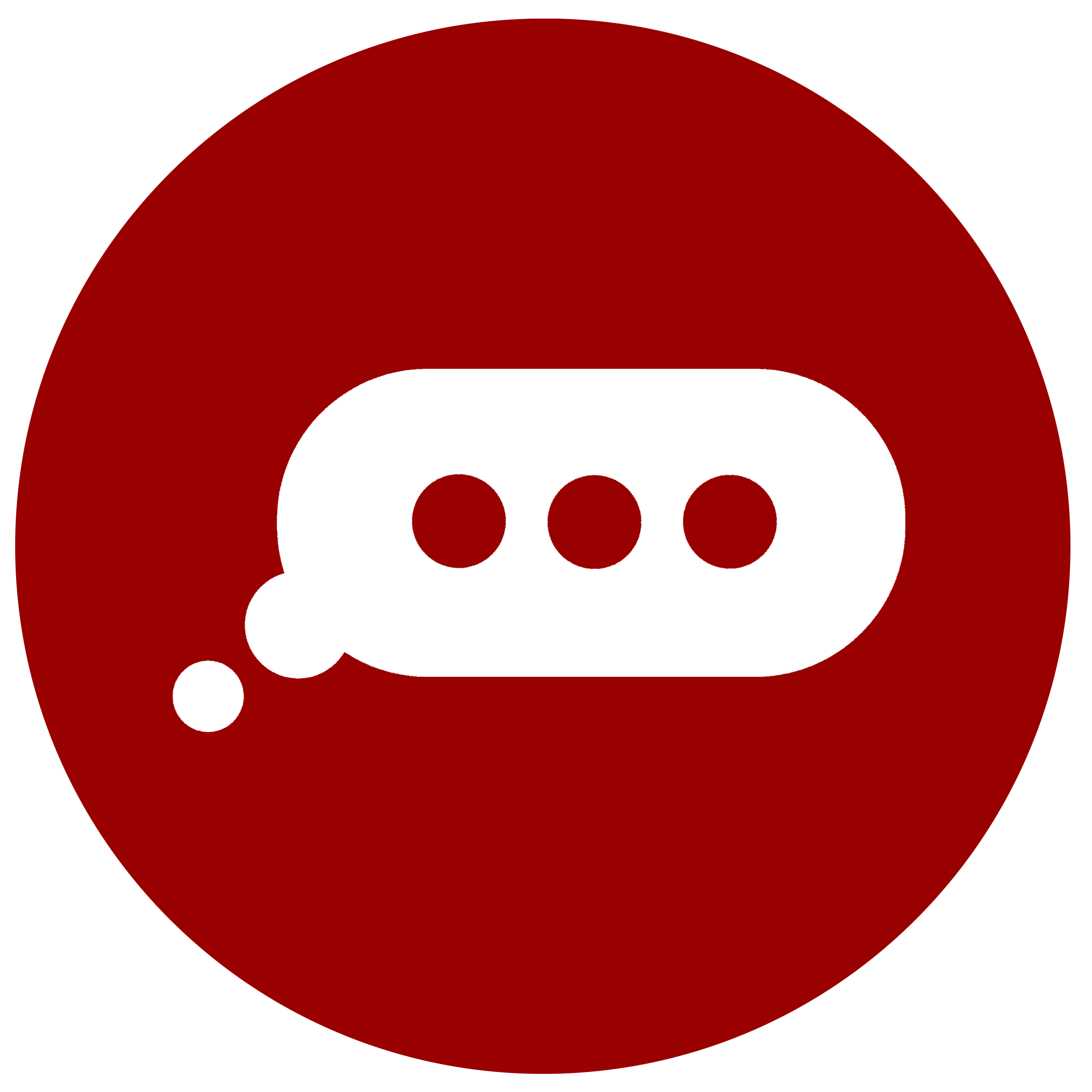 UW-Madison's Writing Center website now features chat services, something that we imagine as interacting (virtually, of course) with the Writing Center's front desk. If students aren't sure which service above would work for them, they're having issues with WCOnline, or any other quick questions, they can quickly access help from a member of our staff (no automated or canned responses!). During the fall semester, someone will be ready to answer questions on Monday-Thursday from 9:00 AM-9:00 PM, Friday from 9:00 AM-3:00 PM and, beginning September 20, Sunday from 6:00-9:00 PM. You can access the chat service at the following link: Writing Center Chat.
Madison Writing Assistance
The Madison Writing Assistance (MWA) program offers free, one-to-one writing support for community members, traditionally at libraries and neighborhood centers throughout the city, and now online. Our friendly, experienced instructors are happy to help people with their writing across a wide range of genres, including resumes, cover letters, application essays, grant proposals, creative writing, and various forms of life writing. All MWA instructional services will take place remotely through the fall term (Monday, September 14 through Saturday, December 5). Please follow this link to our new "Appointment Center," where writers can find current MWA availability for their preferred mode(s) of instruction and learn more about the program.
Writing Fellows
Undergraduate Writing Fellows support student writers and faculty in specific courses across the College of Letters and Science. For fall 2020, Fellows will meet virtually with faculty and students.
Writing Across the Curriculum (WAC)
The Writing Across the Curriculum Program offers virtual consultations to UW-Madison faculty, instructional staff, and teaching assistants. We are eager to help you think about creative and effective ways to incorporate writing and speaking assignments into your courses at all levels and in all disciplines. For more information, please contact Emily Hall (ebhall@wisc.edu).
We look forward to continuing to connect, build community, and support students with their writing in the virtual environment.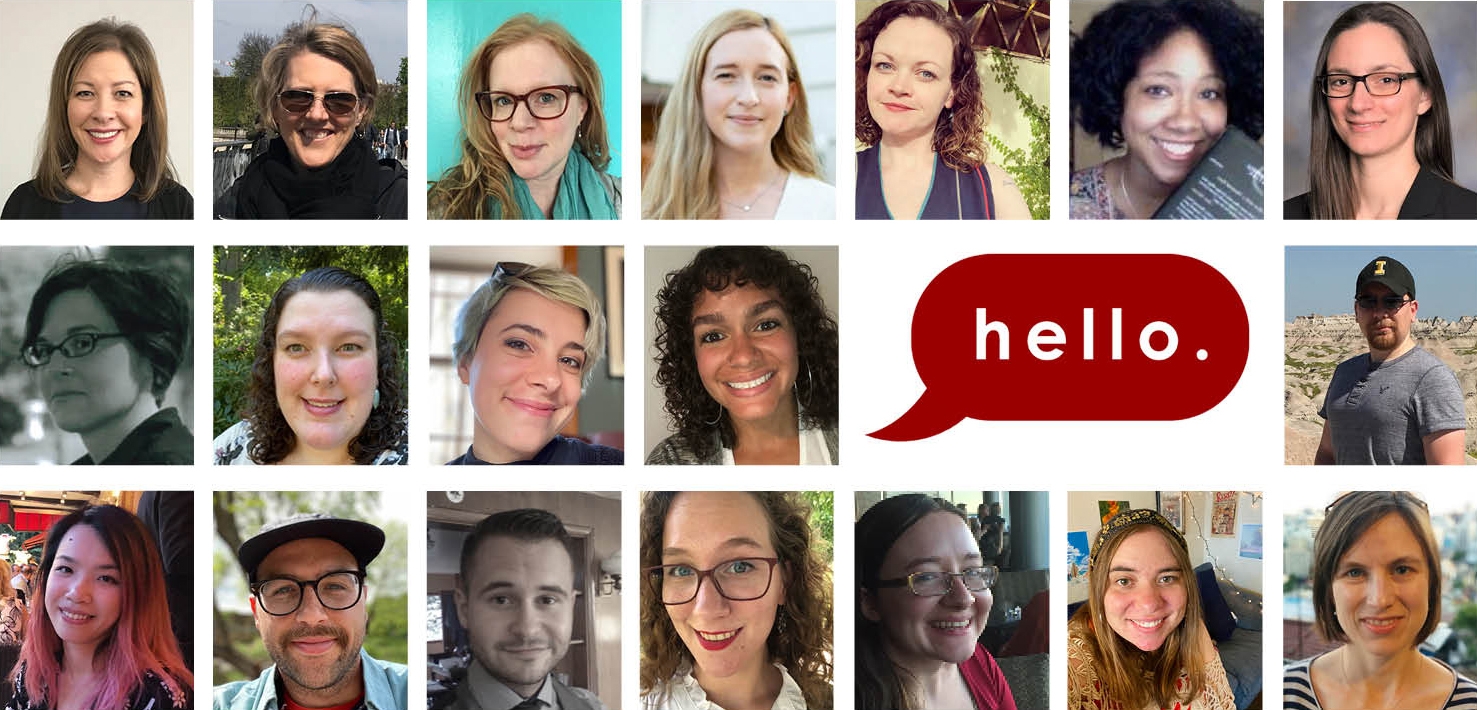 If you've engaged with us through our virtual services over the summer or this semester, we'd love to hear from you in the comments!
Wishing you the best, this semester and always,
Nancy Linh Karls and Emily Hall
Interim Co-Directors of The Writing Center and Writing Across the Curriculum
University of Wisconsin – Madison