By Nattaporn Luangpipat, Samitha Senanayake, and Hadis Ghaedi, University of Wisconsin-Madison
At the 2022 International Writing Centers Association (IWCA) Conference in Vancouver, BC we co-presented "Affordances and Challenges of International Writing Center Tutors." Our roundtable attempted to understand the experiences of international writing center tutors, covering the affordances they bring and the challenges they face. We wanted to discuss how writing center stakeholders can raise awareness of international tutors and promote realistic expectations while reshaping their pedagogy to make international tutors aware of themselves as an asset and providing them with training and strategies to deal with possible challenges. In this article, we will reflect on what we learned from the roundtable that did not go to our plan, and how our shifted focus can benefit writing centers.
As international tutors ourselves, we had a few tutoring sessions where students came with perceptions that we were not as qualified as English native-speaking tutors to help them with their writings. The native-speakerism that Robert Zatryb (2023) addressed in "I'm So Sorry, English Is Not My First Language," or the vulnerability of revealing her identity that Kuhelika Ghosh (2023) shared in "Empathetic Listening and Collaborative Learning: My Experience as an International Writing Center Tutor" reflects the insecurities of multilingual tutors.

These experiences led us to wonder what other international tutors' experiences might be. Also, with a higher number of international students recruited as writing center tutors but limited scholarship on international writing center tutors, we wanted to converse with scholars and stakeholders about practices and strategies that can help recognize the affordances international tutors bring and the challenges they face. We also discussed how writing centers might tailor their training to support international tutors.
In order to learn more about other international tutors' experiences, we collected an informal survey from the international tutors in our writing center, asking about challenges they may have faced when interacting with both domestic and international undergraduate and graduate students.
General Overview of the Results of the Survey
Out of eight surveys that we sent out, we received completed responses from a total of four international tutors, who were all graduate students. Although the majority of the respondents reported positive experiences, some of them felt that consciousness of the fact that they were not native speakers of English affected their confidence. For example, one of them wrote: "Being a 'non-native speaker of English' makes me feel like I have to constantly prove in some way that I'm qualified to be a writing instructor."
Some international tutors seemed to experience the time constraints of the session possibly more than domestic tutors because certain writing tasks entailed cultural and linguistic knowledge, e.g., vocabularies that they were unfamiliar with, and made it necessary to take more time to read and respond to the students. For example, one tutor said: "Sometimes it is difficult to foster a collaborative session, because our cultural codes might be different. It is difficult to build common collaborative conditions in 40 minutes or 1 hour." Another felt that "domestic tutors are usually experts in their language, so the challenges I've encountered have been more related to understanding texts with complex grammar and vocabulary in a short period and finding ways to help [students] elevate them."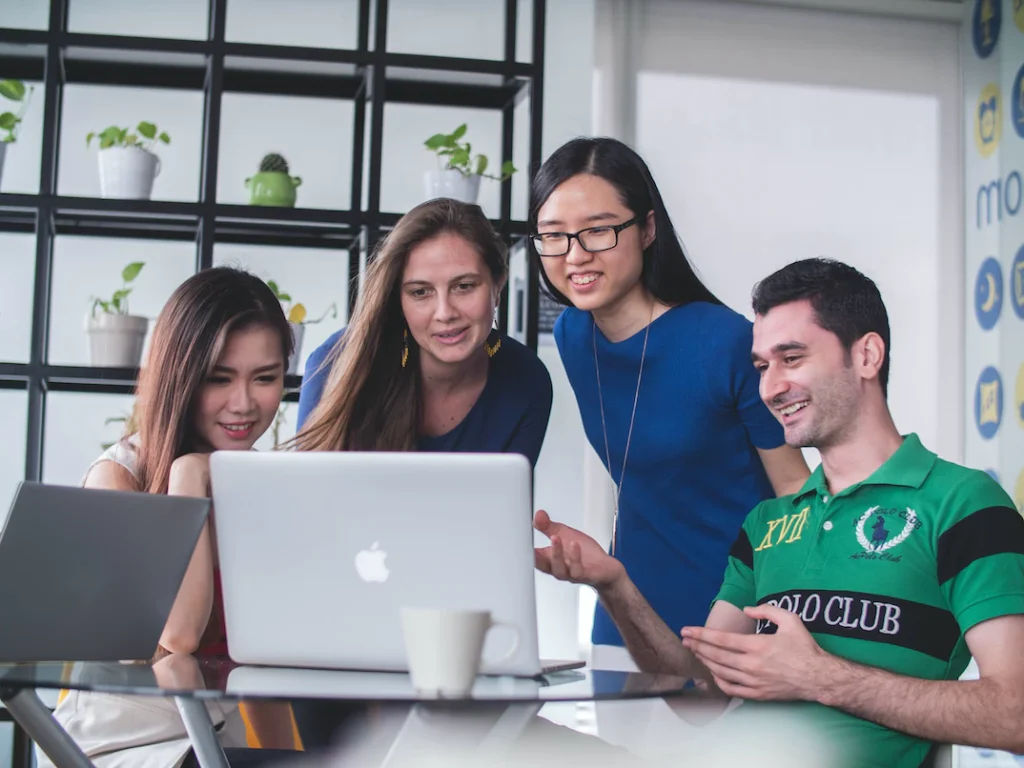 Some tutors, especially those from disciplines outside English or linguistic-related fields, also felt that they needed more support with grammar instruction, to be a resource to students who requested help with their grammar.
Questions for the Roundtable
Based on the results of the survey, we came up with discussion questions, aiming to understand the experience of international tutors at other institutions. The questions for our round table at the conference were grouped into the following three subcategories:
Challenges and Strategies. Asking both international and non-international tutors about their experience working with domestic and international students, and any strategies they might suggest for overcoming the challenges international tutors may have.
Affordances of International Tutors. Asking the participants to consider these two questions: (1) What affordances do you think international tutors bring to the writing center? and (2) How can international tutors bring their cultural knowledge and competencies (that might be taken for granted) to the writing center? Then, inviting participants to write a sentence affirming the affordances of international tutors to be incorporated on their writing center's website.
Training/Orientation-Related. Gathering thoughts from the participants about what they think could be included in an orientation or training designed to address the challenges international tutors have, we planned to ask what kind of adjustments, accommodations they think can be made in a writing center for an international student, and if there are any potential challenges surrounding developing training intended for international tutors. Lastly, we aimed to ask the participants to imagine that they were assigned an international tutor to mentor and to suggest a resource for their mentee.
We had designed these questions assuming that we would have at least a few international tutors at our roundtable discussion. However, the makeup of the roundtable was different than we expected, and none of our participants in the session were international tutors. All of them were administrators running writing centers in the US and in Europe. The panel, therefore, became a brainstorming session on how international tutors could contribute to a writing center and how administrators could provide support that was tailored to international tutors. Thus, we adjusted the questions so that they were addressed to our non-student group of attendees and their experiences with their international tutors.

Key Takeaways from the Discussion with Writing Center Administrators
International tutors may have different communication styles which could be associated with cultural background. For instance, some tutors are perceived by American students as more direct or more bossy, even though the tutor may not have intended to come across this way. Tutors, based on where they are from, may bring different perceptions and approaches to languages and writing. The differences in the way an instructor reads a piece of writing, may serve to offer multiple perspectives on the writing and may help make the students' work more robust.
More years of experience help build confidence in tutoring, no matter if they are native or non-native English speakers. One of the directors from Europe shared that all instructors and students associated with their writing center were international students, and they noticed that the degree of experience of the tutor matters. Thus, the more experienced tutors feel more confident and capable of navigating various situations, and the students also feel comfortable with them. Whether they are native speakers or not, it is all about years of experience. So one important takeaway is that building a tutor's confidence is crucial because, according to this administrator, students can readily perceive their level of confidence. Therefore, it is imperative on us to maximize our tutors' confidence through appropriate measures and strategies, such as training and professional development, cultural and linguistic awareness, positive feedback and recognition, reflection and self-assessment.
International Instructors could play a central role in professional development programs that specifically address grammar instruction. Since many international tutors, especially from English and linguistics, learn the elements of grammar linguistically and systematically, our participants agreed that they may be uniquely prepared to explain grammar to students. Consequently, writing centers could build on and draw from these skills through grammar training for their staff. This training can facilitate the sharing of skills among international tutors helping them to explain grammatical concepts to the students more confidently. This can also benefit international tutors who are from different fields, which could in turn be helpful in reaching students from a variety of disciplines and offering students the opportunity to work with a wider range of tutors who share a similar academic background with them.
If international tutors find themselves struggling with cultural and genre differences in writing, this could be a good way to normalize writing as a struggle/challenge. The participants also agreed that while many tutors may have positive experience in relation to their own writing, we should not assume that all writers' experiences would be the same. International tutors who might have struggled with writing may be well positioned to empathize with student's struggles with writing and thereby help normalize the fact that writing is challenging, and sometimes painful; so, it is okay to seek help in the process of writing. We also discussed how in addition to cultural differences, other factors like gender, field of study, and communicative styles could be sources of challenges as well, which then led us to think about the broader concept of identities in a writing center.

Despite our surprise that none of the round table participants were international tutors, this turned out to be a blessing in disguise. At least, we noticed that some of the administrators care about the challenges and needs international tutors' face and that there is a growing trend of paying attention to tailoring support to different groups of tutors. With the inclusive goal of many universities in the US, from our presentation and observation at the international conference, we conclude that we need more and more international tutors at writing centers in American universities (and other universities around the world).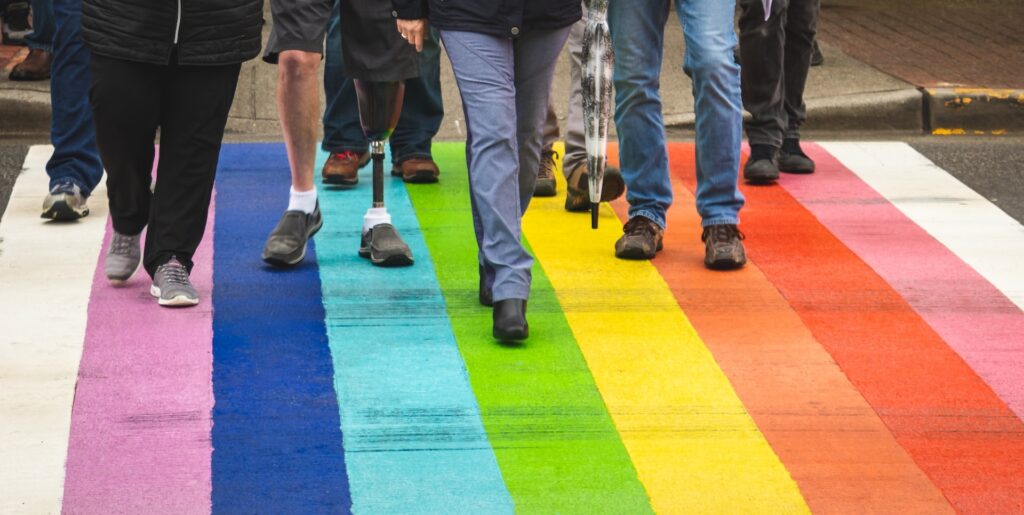 The conversation in the session inspired us to think broader identities and belonging in the writing center for various tutors. The more we talked about experiences that are particular to international tutors, the more we noticed that some of these experiences might overlap with those of the many other types of identities in the writing center. When we pay attention to the immense diversity in our communities, we recognize that languages are transnational and transcultural, and that it is vital to be prepared to work with people who have multilingual and multicultural identities. We realized that moving ahead it might be generative to shift the focus from only international tutors to cross-cultural tutors and move beyond one part of identity to intersectional identities.

With these reflections in mind, we came back from the conference, and are now writing this post and co-planning for our on-going education for our writing center tutors. If you are interested in hearing more about what we learned or if this is an area of interest and you would like to share your experiences and expertise, please fill out this Google form.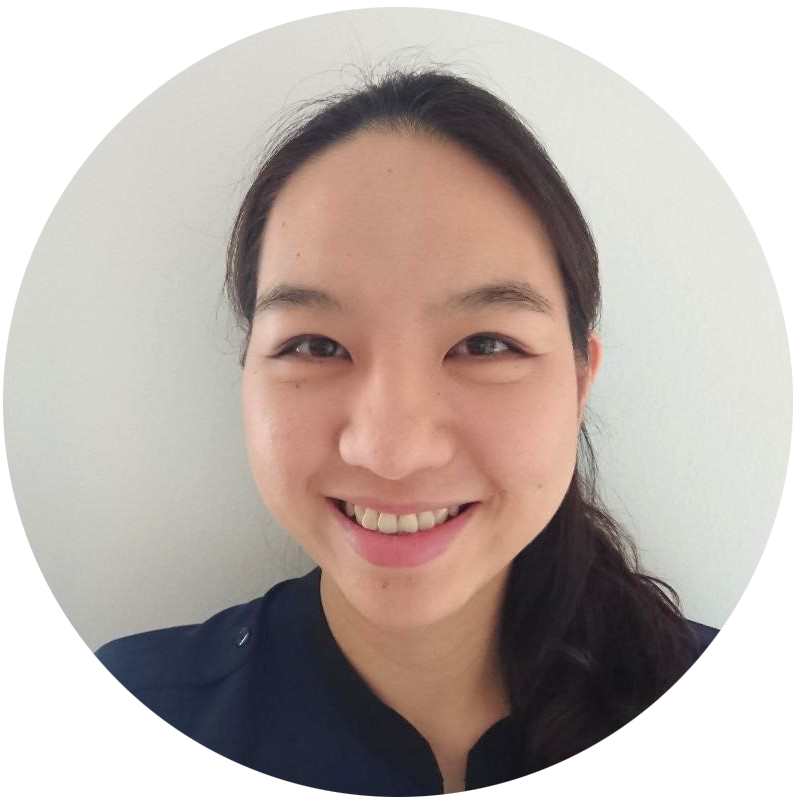 Nattaporn Luangpipat is a dissertator in the Composition and Rhetoric program at the University of Wisconsin-Madison. Her areas of interest are intergenerational literacy, multimodal composition, and multilingualism in the writing center. She has worked at the University of Wisconsin-Madison's Writing Center for four years and taught English language, Thai language, and composition courses in Thailand and in the US.
Samitha Senanayake is a Ph.D. candidate in Literary Studies at UW-Madison. Her work is on modern anglophone literature and Buddhist thought in twentieth-century Sri Lanka with a focus on how secularism shapes criticism in the humanities.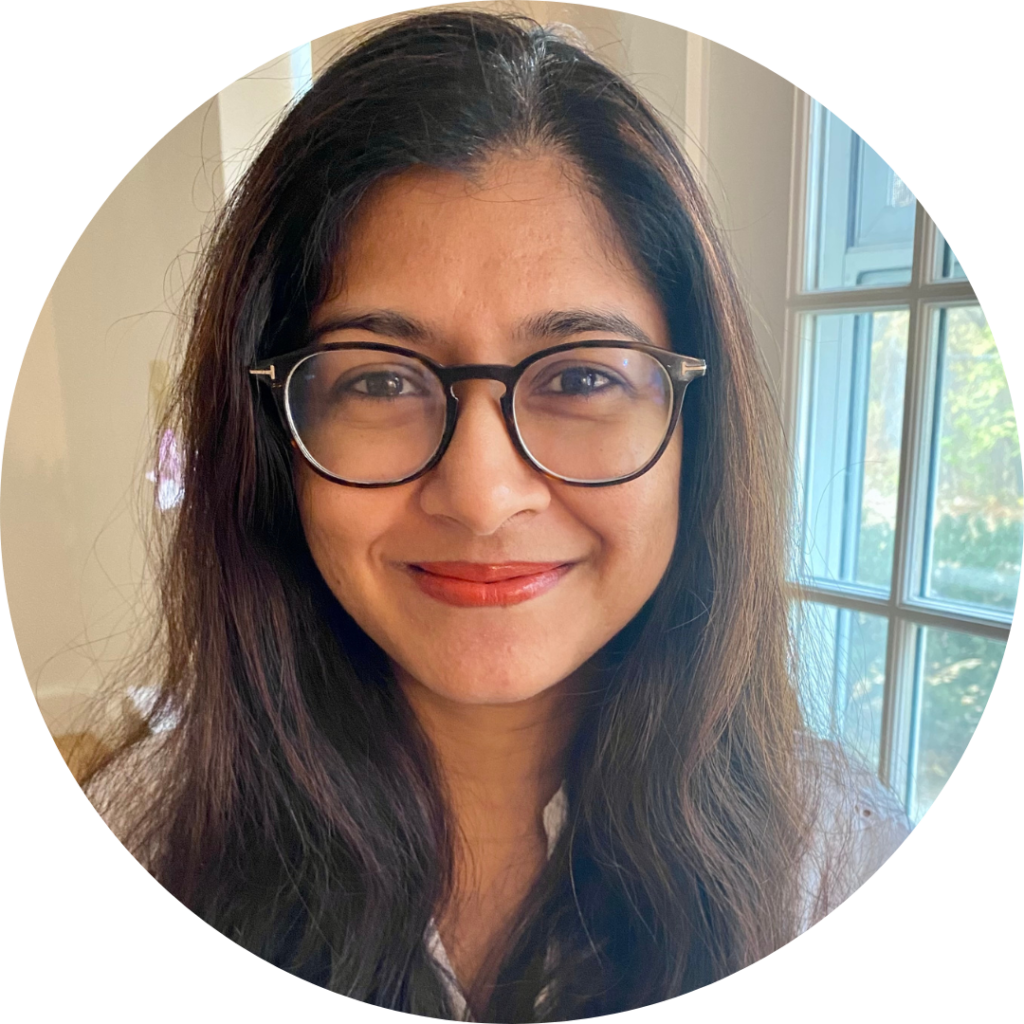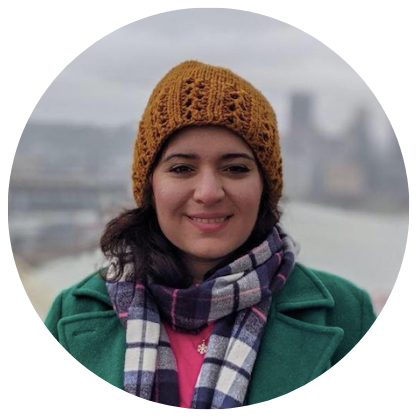 Hadis Ghaedi holds a Ph.D. in the Second Language Acquisition Program from the University of Wisconsin-Madison. Her main areas of research are academic writing, learners' perceptions, and second language acquisition. She is currently the co-director of the Writing Center and ESL Services at the University of North Carolina School of the Arts."