By Susanne Treiber, Madison College, and Karen Best, University of Wisconsin-Madison
Just a bike ride away from the renowned UW Writing Center lives a hidden gem of a neighbor–the Writing Center at Madison Area Technical College, a two-year institution with a mission to "provide open access to quality higher education that fosters lifelong learning and success" ("Madison College: Our Culture"). Within this progressive community college resides a writing center, where an average of 33% of its visitors over the past 7 years identify as speaking a first language other than English (Figure 1). And data collected from the writing center's three-semester, on-campus research study shows that there are at least 50 different languages spoken by students, with many students also speaking varieties of English which are systemically deemed "non-standard." Given this linguistic diversity, the writing center has been committed to ensuring that student writers' linguistic skills and abilities are seen, heard, and valued.
We have aimed to provide students with a learning space that builds linguistic confidence and promotes linguistic equity, despite the linguistic hegemony that exists in the education system. Even though all of our tutors are exceptional (yes, we are biased), creating such an environment is challenging, especially because less than five percent of our peer, professional, and faculty tutors identify as multilingual (those who speak English as an additional language) or bidialectical (those who speak an English variety, such as British English or Black English). Despite receiving training to work with writers who have a range of abilities and educational experiences, when a predominantly monolingual staff works with multilingual students, there needs to be more intentional efforts that demonstrate we see all languages and English varieties as equal and that linguistic diversity is an asset to the college experience.
What prompted our linguistic diversity, equity, and inclusion efforts was an evolving tension that tutors experienced when working with linguistically diverse students: they are trained to guide students as they develop their voices, their ideas, and their identities, yet many multilingual writers expect feedback on and access to the language of power (aka standardized American English). We want tutors to work "in the in-between" or what Shapiro, in her book Cultivating Critical Language Awareness in the Writing Classroom, calls a "both/and" approach in which educators reflect on how to embed critical language awareness practices to their current tutoring practices. We are determined to assuage the tension tutors experience so they can work more confidently with linguistically diverse students without compromising writing center pedagogy.  

Pausing to listen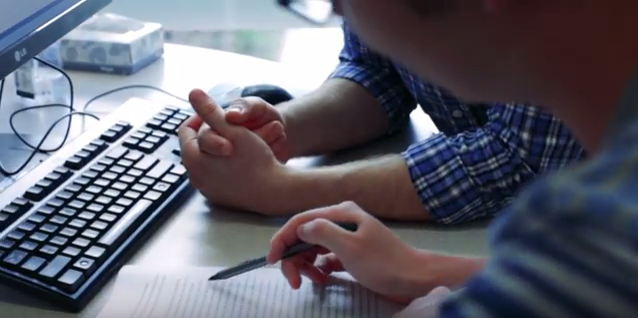 Our (Susanne and Karen's) shared interest in exploring effective ways to train writing center tutors to work with this both/and approach began when we met in summer 2021. Our original plan was to create a curriculum based on published research that focuses on educating writing center staff to be more attuned to the needs of multilingual and multidialectical individuals. However, as we scoured the literature for training program examples and advice, we didn't find anything that felt just right for our context. We knew there were many ways we could design a training program but were less sure of what made most sense for our context. We realized that if the goal is relevance, the first step should be creating a platform to listen to and learn from linguistically diverse Madison College students and staff about their educational experiences, particularly in writing. This platform took the shape of a focus group study in which we interviewed multilingual students as well as multilingual and multidialectical Madison College faculty and staff who could lend additional insight. We believed that this more direct understanding of the needs and concerns of Madison College students, tutors, and faculty would help us create a training curriculum centered on the linguistically diverse voices within our context.
The study design
The research question that guided our study was: What can be learned from the literacy experiences of multilingual and multidialectical individuals as well as writing center tutors to develop a linguistic equity training curriculum for writing center tutors at Madison College?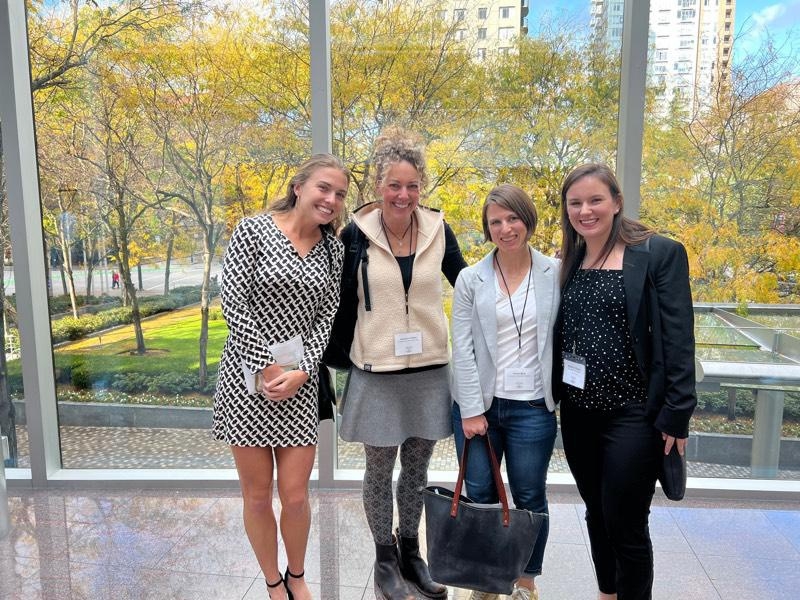 We used convenience sampling to recruit Madison College students and staff who identified as multilingual or multidialectical. We recruited writing center users through email and faculty recommendations and also used our personal networks (and the networks of our personal networks) to spread the word about the research study. We then recruited current writing center tutors to gain the perspective of those that would actually be doing the tutor training.
The interviews were conducted in a semi-structured focus group format, whereby participants engaged in a guided discussion with predetermined questions. This format not only reduced the time burden on the researchers (compared to conducting one-on-one interviews), but also allowed the participants to dialogue with and be inspired by each other's experiences, goals, and suggestions. The semi-structured interview questions centered around the topics of:
Language identity and early literacy/language experiences
School and college experiences with writing
Experiences with a writing center or with one-on-one feedback
Experiences working with multilingual writers (WC tutors only)
In the end, we conducted interviews with three groups:
linguistically diverse students
linguistically and dialectally diverse employees
writing center tutors
Among the nine students, two identified as multilingual, seven identified as bilingual, and one identified as also bidialectical. The languages spoken included British English, French, Hmong, Korean, Russian, Spanish, and Vietnamese. Students participated in focus groups with 2-4 other students.
There were 12 linguistically diverse employees, each participating in one focus group with two to four participants. Employees identified as bilingual, multilingual, and/or bidialectical. Languages spoken included Asante, Black English, British English, Creole, French, Hmong, Japanese, Krio, Mende, Sinhala, and Spanish. ,
There were four focus groups composed of three to four current writing center tutors in each. Of the 12 tutor participants, one tutor identified as multilingual, one identified as bilingual, and the remaining participants spoke only English (monolingual). Languages spoken by the two linguistically diverse tutors included British English, French, Irish, and Korean.
The results
We first analyzed the data by creating 20–25 themes that were prevalent across multiple focus groups; we then narrowed those themes by categorizing them relationally until we had a small number of frequently-discussed themes. It is interesting to note the nearly identical themes emerged among all participant groups (i.e., tutors, staff, and students), but the perspectives and experiences were very different.
Linguistically diverse participants reported many difficult experiences with navigating school/home language and literacy, while writing center tutors reported nearly ubiquitous positive early literacy/language experiences.
Linguistically diverse participants are proud of their language background, but hesitant about when or where their language and experiences are welcome in academic contexts; writing center tutors value linguistic diversity and desire to know more about students' unique backgrounds, but feel they lack knowledge about students' home languages and cultures.
Linguistically diverse participants often feel pressure to communicate correctly and improve their grammar, while writing center tutors expressed a lack of knowledge for effectively teaching grammar and language, especially while adhering to writing center tutoring guidelines.

Final Reflection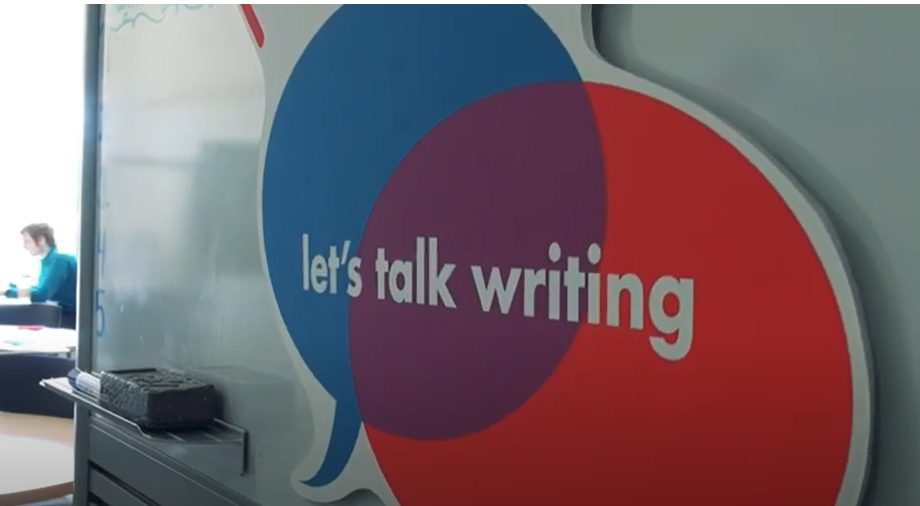 Investing time in listening to the lived experiences of writing center staff and linguistically diverse members of the campus community provides valuable and relevant insight for a writing center, whether or not it leads to a specific deliverable. For us, the research key findings have provided a framework to create a tutor training program focused on linguistic equity. In addition, embedding a critical language awareness (CLA) approach to our current tutoring practices aligns well with the findings and provides us with a practical and pedagogical foundation, as well.
Knowing that difference exists between multilingual and monolingual speakers and hearing these very different language, literacy, and educational experiences right next to each other reminds us that we have more work to do to create learning spaces that welcome, acknowledge and see value in the linguistic identities of the writers who work with us.
We believe our research participants highlighted three areas of great importance for tutoring with linguistic equity in the writing center:
Given the very different experiences of the tutors and multilingual speakers (finding 1), it's important for writing centers to understand how standardized American English is embedded within the "culture of power" (Delpit, 1988).
It's important to understand how culture informs one's view of education, language, and written communication. It is our job as tutors and writing centers to build our cultural knowledge and, in Shapiro's words, be prepared to "demystify" the culture of academic writing.
Linguistically diverse participants want to be able to use the rules of standardized American English to meet systemic expectations. Tutors and writing centers should have a framework for discussing grammar and language rhetorically, not shying away from how grammar and sentence structure interact with the writer's intended message.
After piloting a six-week tutor training program this spring guided by these findings, the curriculum is now undergoing revision based on our experiences and participant feedback from the first two cohorts. In a future blog post (to be published in January 2024), we will share how this tutor training curriculum has developed and evolved. We'll also discuss training implementation and what we've learned about trying to exist in this "both/and" space.
Note from the Authors: Want to work with writing center practitioners interested in using the CLA approach in a writing center context? Complete a contact form, and we'll be in touch!
---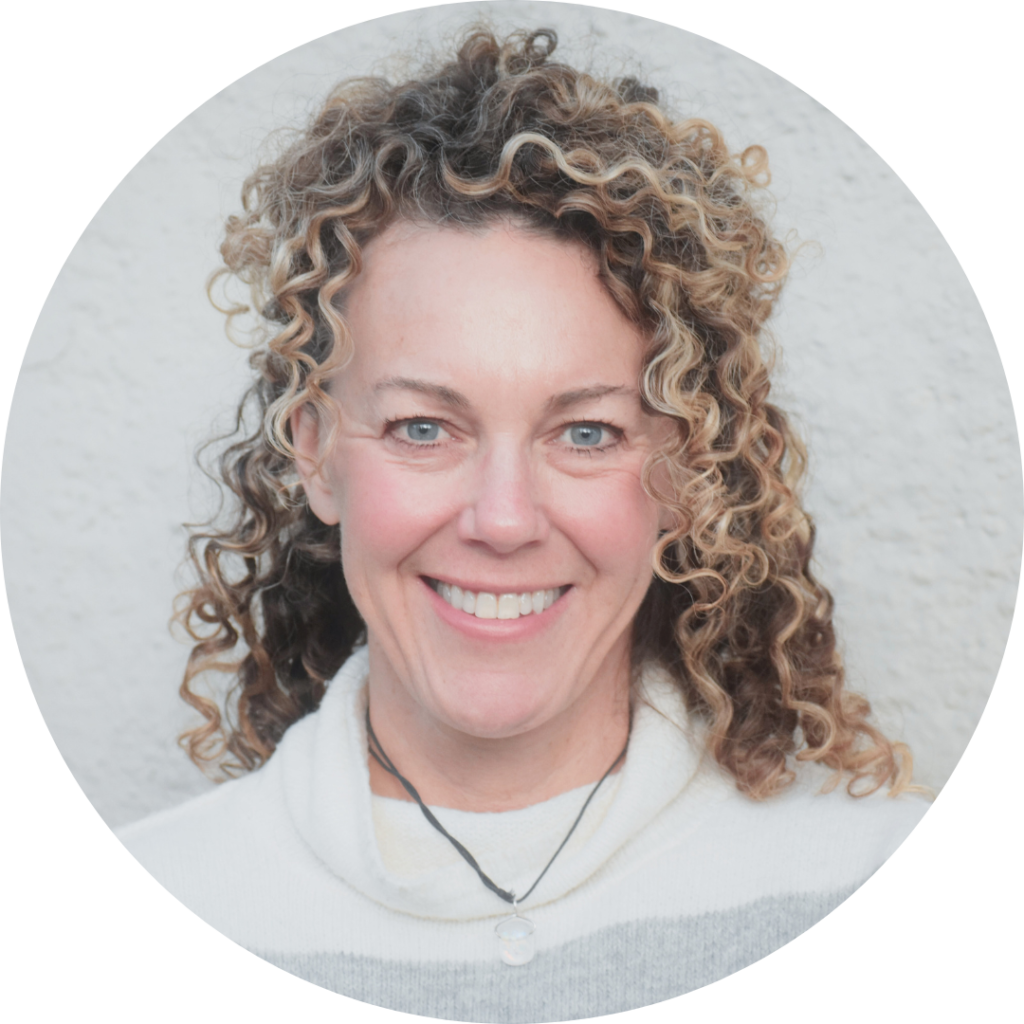 Susanne Treiber is the Manager of the Writing Center and has worked at Madison College since 2011. Her interest in language acquisition began when working as an ESL elementary teacher in the Madison Metropolitan School District. Other interests include running on roads, paths or trails, traveling to new places, working on the 100-year-old home she and spouse bought 25 years ago, and oh yeah…eating ice cream.
Karen Best is Teaching Faculty in the Program in ESL at UW-Madison and serves as the ESL Liaison to the Writing Center. She has taught English for more than 15 years in the US and abroad. When she's not in Helen C. White, she can be found hiking, biking, or cross-country skiing.