By Mario Ramirez-Arrazola, University of Oklahoma
Featured image, above: First-Generation Students sitting in their organizational home look attentively toward an invited speaker, Emilio Manuel, at the University of Utah Student Union.
In writing center work, it can be hard to refrain from thinking about the writing center as the client's endpoint, and yet it is important to recognize the varied movements that bring writers to us, as well as the progressions that unfold upon their departure. Before entering the space of the center, clients have had to travel through a journey of self-contained experiences, which have affected them in both grand and negligible ways. When they walk out, perhaps never to be seen again, their stories don't stop there.
What I term "nomadic pedagogy" offers a way for us to empathize with the struggles of clients and their writing. This pedagogy, as outlined here, is nomadic for its appreciation of space and place, as well as its critical analysis of the experience of "home." The need for this approach became apparent to me as a writing tutor and was drilled in when looking back on my experience as an instructor for the First-Generation Scholars program at the University of Utah.
The Impact of Space and Place on a Sense of "Home"
On June 24, 2021, the University of Utah demolished the group of buildings near the upper east side of campus that were, colloquially for the student body, known as the "Annex." The bland and almost Brutalist buildings, mixed with odes to some outlandishly boring and dry American landscapes, were erected in the 1940s. The Annex was large, and since its inception had housed a variety of different utilities, but near its demise it housed a variety of nonprofits, the parking department, and the BEACON Scholars program.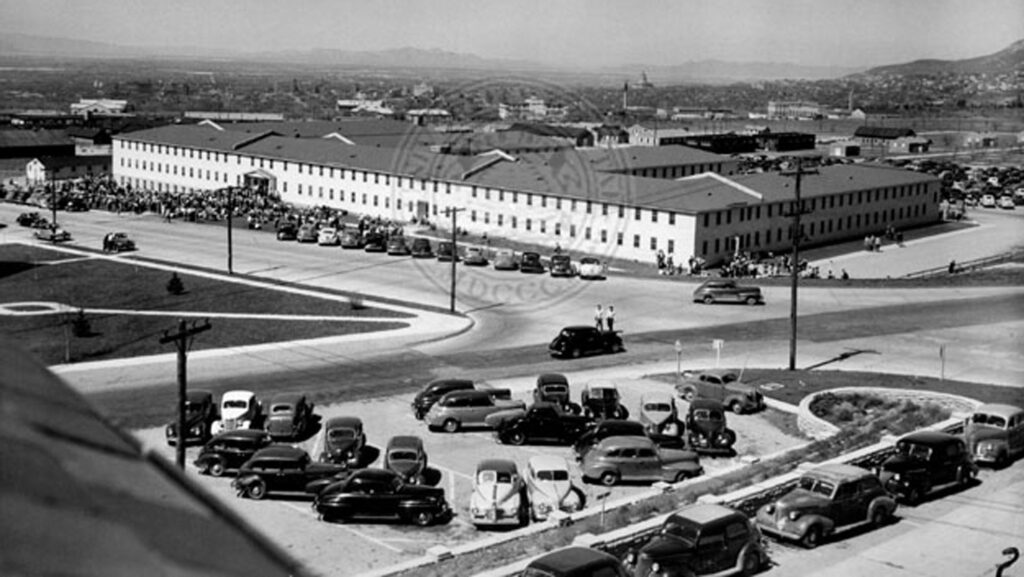 I was among the last to leave the Annex when the BEACON Scholars, who are now named the First-Generation Scholars, moved their program to a more central part of campus. This placement away from the Annex was the culmination of micro-political movements from students within the program for better representation on campus. The Annex, in all of its immediate context, was exterior to campus, downright ugly, failing in utilities, and generally uncomfortable.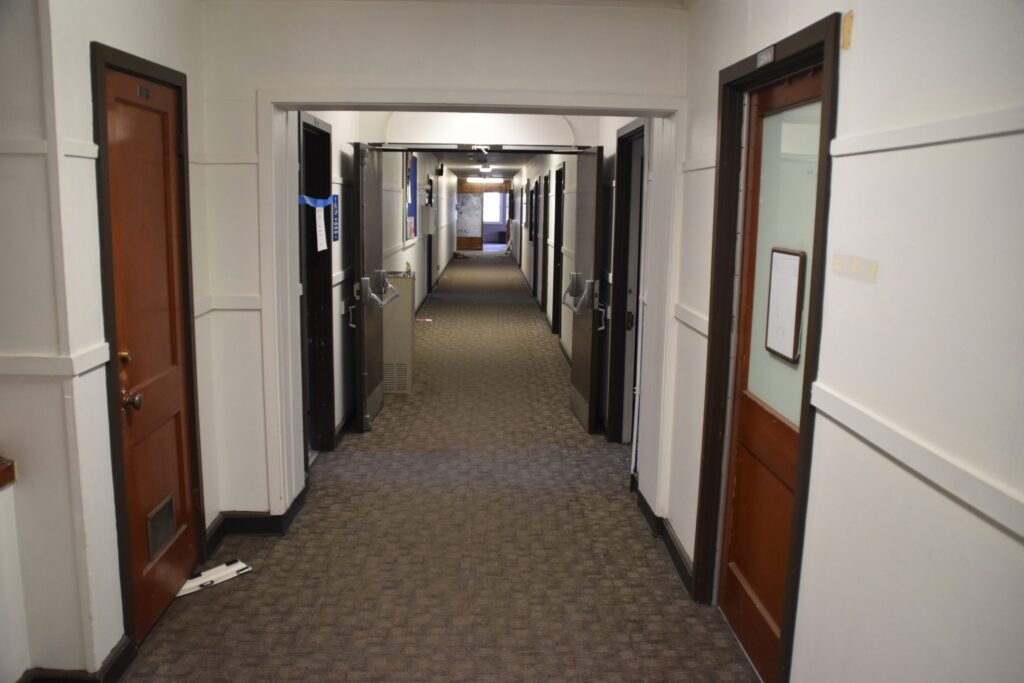 The place was a constant reminder of our marginalized position on campus. When we moved, it was a nomadic experience, as we made sure to keep all of our Annex sentimentals: art, outdated GRE and LSAT practice books, ramen noodles and Tapatio hot-sauce, to name just a few items. Our new location was a complete revamp, fit with modern furniture, updated infrastructure, and securitized entryways.
Just as our environment within the Annex reminded us of our position as exterior to campus, almost unwanted and forcefully hidden, so did the constant motion to get to and from our program. Our change in position became apparent when we were allowed to rest, sitting and looking around aimlessly in our new place, taking everything into account. It was almost overwhelming to believe how far we had come, both in metaphorical and physical means, because of our own efforts for greater inclusion.
Unfortunately, this enjoyment was cut short because of the COVID-19 pandemic, and we had to make the transition to conducting this formerly in-person program entirely online; thus, the birth year of this new location would be entirely desolate, resembling the exact mental state of the Annex. I was chosen to lead the program when everything was moved online—though a daunting task, we made the movement work through a love of the program and the family which we had curated on campus.
The Zoom classroom was a constantly surreal experience to me, as I eventually caught the drift of online teaching but always found myself somewhat paranoid about the frail technicalities behind digital infrastructure and online mannerisms. I have Asperger's, so I could never fully understand the deep nuances behind how to conduct oneself as an online presence, especially when acting as a leader. I became courteous to the fragility of these digital infrastructures and logistics: the noisy room, the barking dog, the robotic Zoom voice, and so on.

And yet, when looking back on my time as a tutor at the writing center, I began to wonder what this distant physicality both afforded us and kept from us. In terms of physicality, body language can sometimes be the key to success during a session, and so I wondered: how is this crucial means of communication affected by these layers of nuanced movement present in online teaching?
However, I was aware of the privileges which an online classroom allowed us, such as students being able to join the class at home without having to take the pathogenic risk of commuting to campus. There were many technical things that we couldn't shake: side effects of this online nature and the oddest feeling pertaining to the sentiment of being teleported through to each other's residences. The University of Utah is known as a commuter school, and so it felt especially odd to mix work with home, school with work, home with school, and so on—there was little centrality, or feeling of cohesion, in the entire online experience.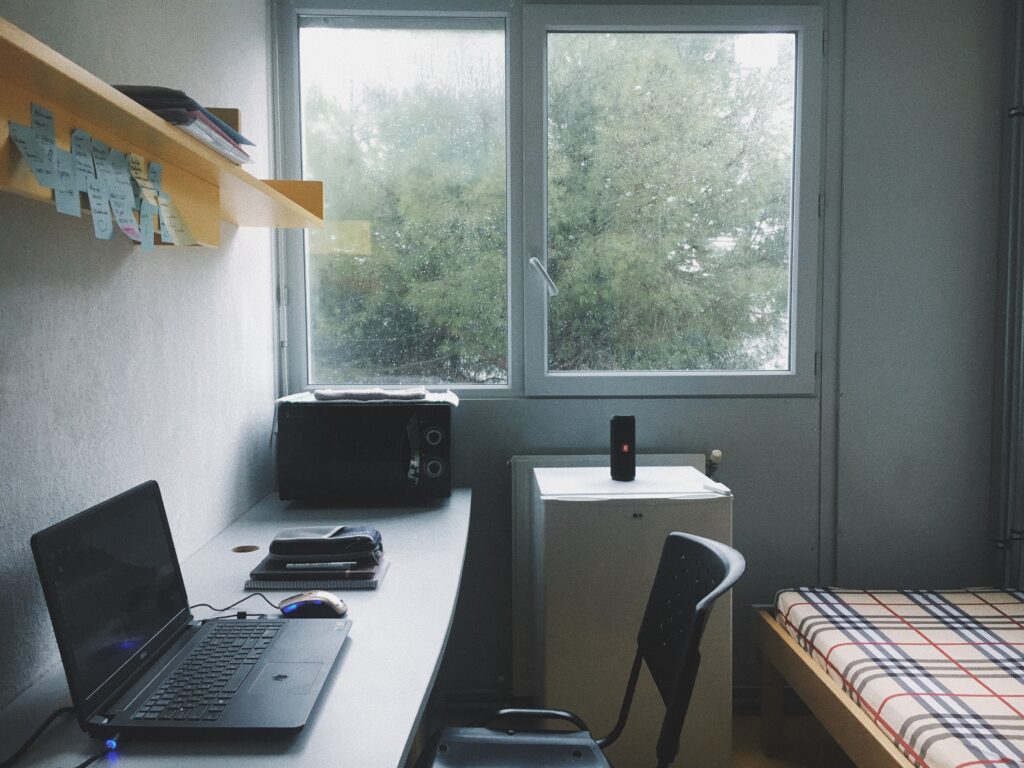 A sense of "home" was missing (despite literally being home), which was missing both in reflections of our time within the Annex and in our new space near central campus. To my students, it felt weird to work where they slept. In addition, many of them talked to me about how fatigued they felt with the online classroom; they felt their passions and ambitions becoming weaker. There was, I felt, some grand exhaustion affecting the students, despite our instant connectedness. It is a question that still lingers on my mind: why is there a sense of dread in this non-movement, in this stasis that the pandemic has required?
Changing Writers' Needs Leads to New Approach
I graduated before other students took the reins of the program and shifted back in person, moving to the University of Oklahoma and starting my consultant GTA position within the Writing Center. I was, at first, incredibly naive as to how nuanced and personal the consultant-consultee relationship could get. Compounded by the COVID-19 pedagogical environment, the same homesick emotions became very apparent in my gauging how best to consult with a peer on their writing. My entire evolution as a mentor came unto relief, and I realized that the movements of the past year—whether macro from Utah to Oklahoma, or micro from the in-person consulting table to the digital video conference room—had taken a toll on how I perceived my surrounding environment.
As a result, I felt a certain disdain for the one-size-fits-all pedagogical method emerging, and though I was tired, I wanted to showcase resilience (as my students commonly showed it to me) and offer a personalized teaching experience. Five-paragraph essay advice could no longer serve as a sympathetic response to the nuanced navigation that clients bring to their writing. I found that asking questions, and using these to get to the heart of the problem (whether not immediately salient), opens avenues that can lead to beneficial results. I came to realize that what needed to be applied, though simple, involved a heightened sense of empathy for those that flowed in and out of the writing center, along with a greater appreciation for their winding trajectories and anxieties.

Just as I adapted my pedagogy to accommodate the anxieties surrounding place at the University of Utah, I grew to think more empathetically about the concerns that writers brought to me—which might include concerns such as tardiness, lethargy, or anxieties. One could be writing an essay in the safety of their own home and churn out catatonic writing (in the sense that the writing might appear anxious, disorganized, and without clear agency), or explain their writing in such a manner. These conditions do not need to be understood in order to understand the writer's actions—in our case, as seen through their writing—but viewing their writing as a process of moving through the chaotic environment in which we live permits a deeper exploration of the conditions that affect writing. Adopting a nomadic pedagogy involves developing a greater appreciation for the effects of writers' environments in the constant and ongoing deliberations of writing.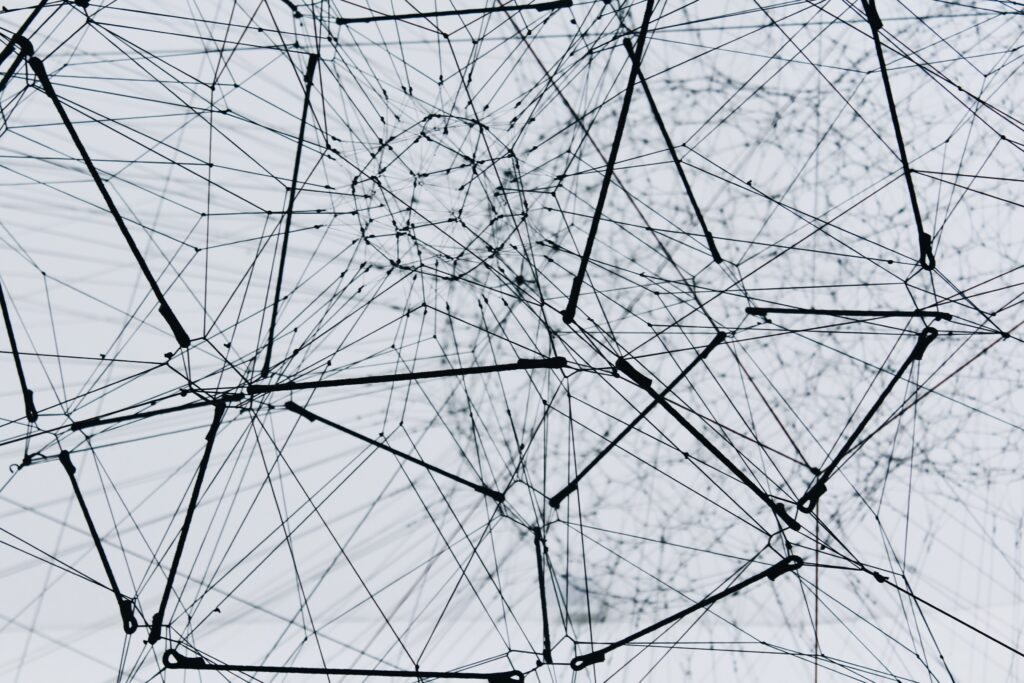 Applications of Nomadic Pedagogy
Writing is not an end-node; it's a story of transmission and process. Writers do not need to be identified by their particular writing at the specific moment of consultation, which likely marks a mere stop in their long nomadic journey. Of course, it is not ethical to be confrontational about what is particularly bothering them, but confrontation is not necessary for empathy. An applied tool in a heightened sense of this particular empathy would be to make praise and criticism different tasks. It is not necessary to state "I like this particular thing, but this is not effective." Though simple, this implies a somewhat fragmentary outlook towards the writer. It seems as if it would be more correct to state: "I really like this. As a tip for your future writing, you could instead think about doing…"
Being empathetic for every state of the writing process means taking into account an individual's mode of progression. We can undergo a case study of sorts by putting ourselves into their steps and thinking about their travel throughout campus, both in physical and psychological terms, in order to be sympathetic about their movement. For example, honor and congratulate the student for their current work, while refraining from intertwining both praise and critique in a single comment. Rather, a nomadic pedagogical approach would mean encouraging them to think about their future movements in writing.
To accomplish this, a tutor could remind their student that their consultation with the Writing Center is only a stop in their entire trajectory and does not reflect their potential for growth as writers and thinkers. This approach recognizes their state of work as being malleable throughout time and space, not only as a static depiction of their capacity. In other words, I encourage you to put yourself into their steps, quite literally, and think about their travel throughout campus, both in physical and psychological terms, in order to be sympathetic about their movement.

When applying the nomadic pedagogy to video conferences, I would encourage tutors to theorize about the digital (sturdy yet frail) infrastructures that allow you this connection with another writer. A nurturing environment is necessary even with both the client and tutor at home, which, in an ironic way, may even be the cause of further anxiety. Be courteous to the fragility of logistics: the noisy room, the barking dog, the robotic Zoom voice, and so on. What does this distant physicality afford you, what does it inhibit you from? Body language can sometimes be the key to success during a session, but how is this affected by these layers of nuanced movement?
It is hard to refrain from thinking about the writing center as the client's endpoint, or as a node. They walk in, walk out, perhaps never to be seen again, but their stories don't stop there. Before entering, they had to travel through a journey of self-contained experiences, which affected them in either grand or negligible ways. With COVID-19 transforming the classroom, these journeys are becoming even more nuanced. All I call for is a greater awareness of these journeys, and I hope that this new attention may help your consulting in the future.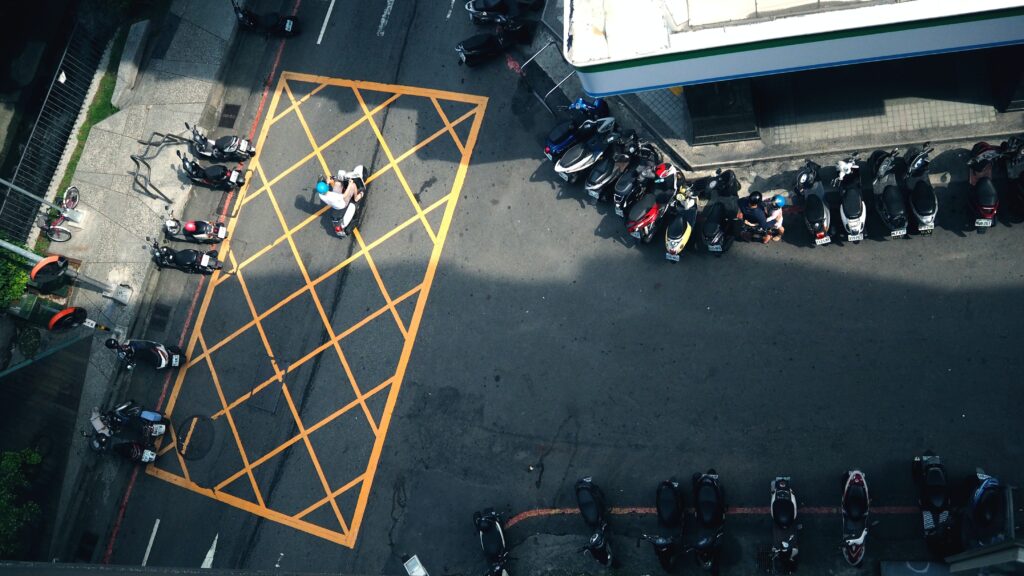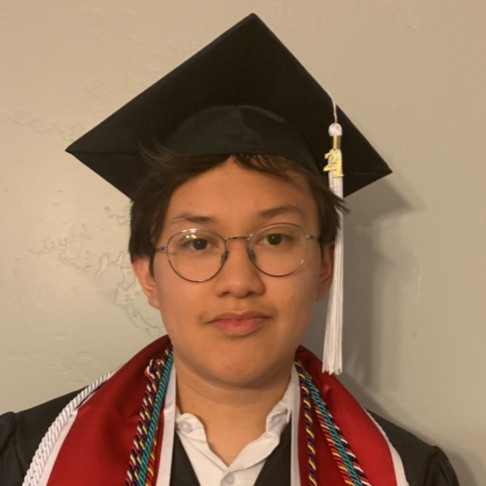 Mario Ramirez-Arrazola is currently a master's student in the history of technology at the University of Oklahoma, interested in modern and contemporary histories of technology and art. He is a first-generation and Mexican-American student. Mario grew up in Salt Lake City, Utah and he holds a B.S. in economics from the University of Utah. He is currently researching documented psychological reactions to the built environment (mainly infrastructure), documented efforts to either make distinct or harmonious the dichotomy between infrastructure and architecture, and contemporary art of systems and infrastructure. Mario is personally interested in video games, anime, film, music, and art.