There's a slight chill in the air. An enormous sea of red streams across University Avenue. The beat of "Jump Around" reverberates through the air. The signs are clear: school is back in session at the University of Wisconsin-Madison.
And so we welcome you to a new academic year at UW-Madison's Writing Center! Many of you may be wondering about our Center and its programming since the retirement, in August, of our fabulous and long-time director, Brad Hughes (look for an Another Word post from him soon). We are here to assure you that the Writing Center continues to thrive, and we are committed to continuing Brad's work and to living up to the very high standards he set.
First, introductions. We, Emily Hall and Nancy Linh Karls, are the Interim Co-Directors of the UW-Madison Writing Center and Writing Across the Curriculum. Emily Hall, Ph.D., has directed the Undergraduate Writing Fellows Program at UW-Madison since 2000 and has taught writing and conducted research on peer tutoring and curricular-based tutoring for more than 25 years. She is thrilled to be focusing on the Center's WAC work in addition to Writing Fellows this year. Nancy Linh Karls, Ph.D., has been working with writing centers since 1992, first as an undergraduate peer tutor, then as a graduate consultant, and later as the faculty director of the writing center at the University of Colorado at Denver. In 2005, she joined the UW-Madison Writing Center, where she has served as the Center's science writing specialist and its associate director, as well as director of the Madison Writing Assistance program. She is honored and excited to lead the Writing Center's programs this year.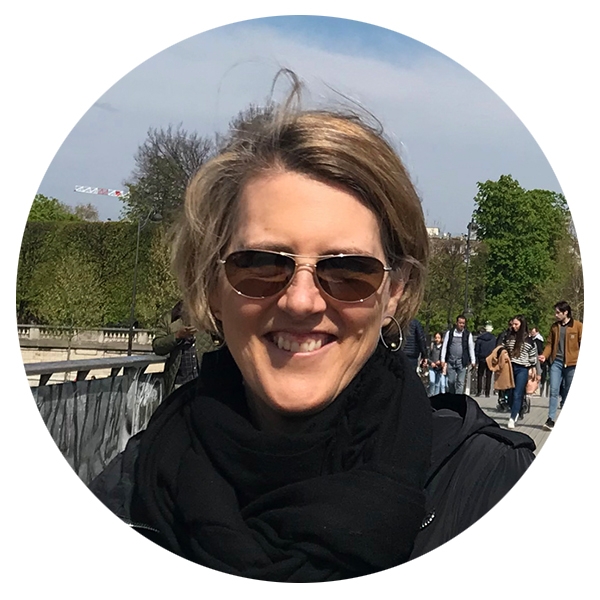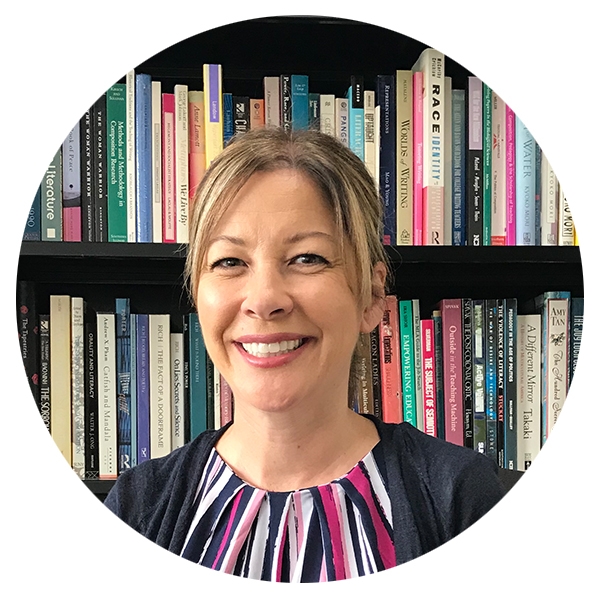 As we've assumed new responsibilities we've gained a fresh perspective on our Center. We appreciate what a dynamic place it is to work—full of thoughtful ideas, creativity, knowledge, compassion, and dedicated tutors. And we are struck with awe and pride by the enormous scope and reach of this Center and its programming. We want to take a moment to share what's happening in the Center—some recent accomplishments and works in progress for the coming year.
Social Justice and Inclusivity
As part of the Center's ongoing inclusivity and social justice focus, we are excited to share several new offerings:
A weekly undergraduate writing group that will meet at the Multicultural Student Center. A weekly graduate writing group for Advanced Opportunity Fellowship Scholars.
Continued partnership with the Odyssey Project, by matching Writing Center tutors to work with students two evenings a week.
And in a very exciting development, this fall the Writing Center is launching a new TA position for a Coordinator of Multicultural and Social Justice Initiatives, who will help provide vision and guidance as we consider various aspects of WC programming, from our workshops to our staff meetings and ongoing education/professional development for all tutors.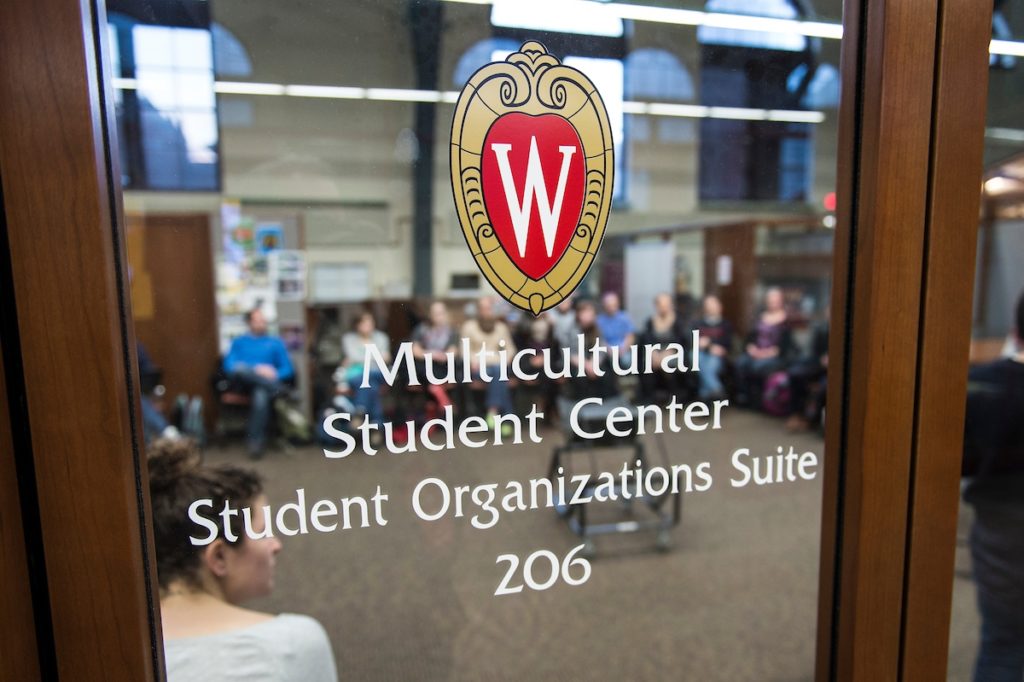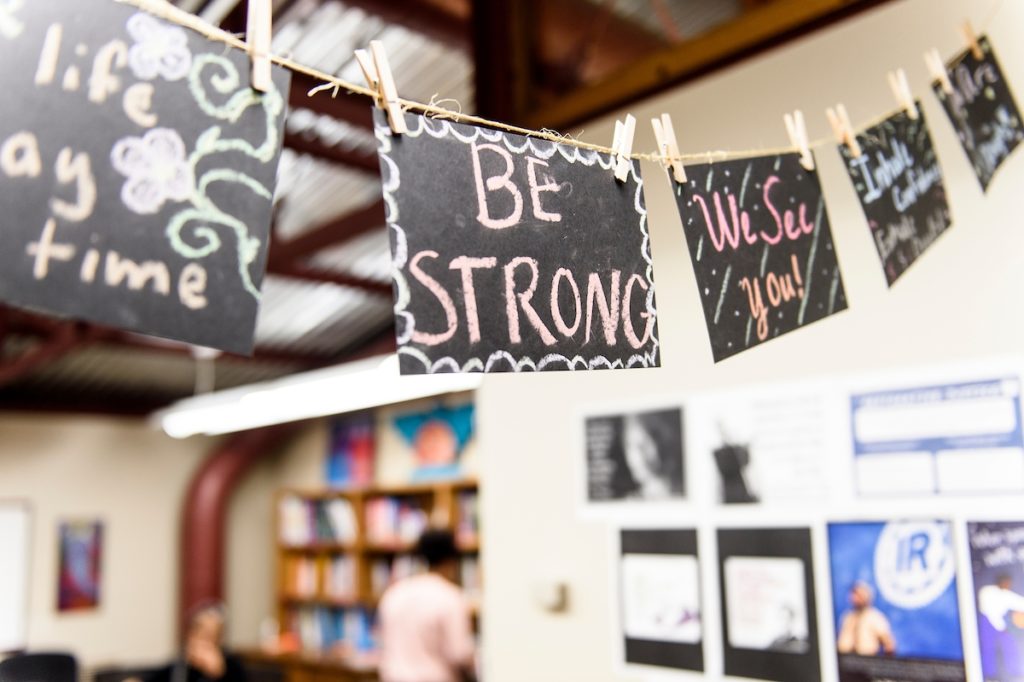 Writing Across the Curriculum (WAC)
Our WAC program ran intensive training workshops during Welcome Week for 70 new TAs and faculty who are teaching Comm-B courses this fall.
We have consulted with multiple faculty members as they design writing assignments for their students in courses and departments across campus (including Entomology, Life Science Communication, and the I-School)
This year, we are once again partnering with colleagues in a growing list of exciting teaching and learning initiatives on campus. We will support early career faculty enrolled in MTLE (Madison Teaching and Learning Excellence) to teach with writing in efficient and effective ways. We will collaborate with colleagues to share best practices of teaching with writing in programs such as Excel, the Teaching Academy, Delta Program, TASI, LEaP, and many more.
Writing Center Teaching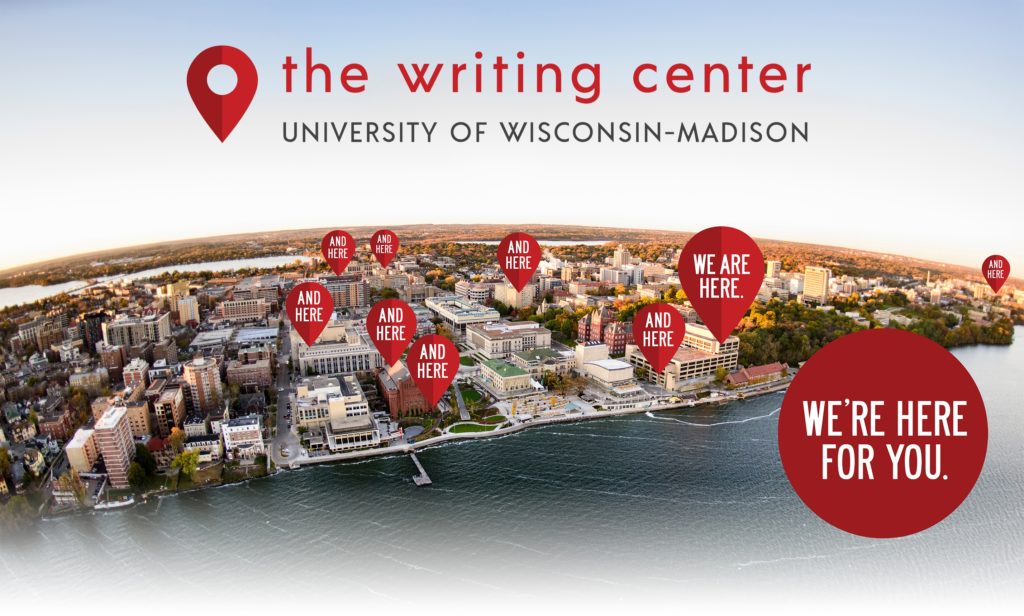 Our doors are open to student writers at any level, from any department, in any part of campus. As usual, we provide one-to-one instruction in our main Center, drop-in tutorials in our many satellite locations, and Skype and email instruction online. We have 21 new teaching assistants from departments across campus joining 27 returning tutors.
New this semester, we will offer "writing mentorships" to students working on longer writing projects. These students have the option of meeting weekly with the same writing center instructor over the course of the semester.
We sponsor numerous graduate writing groups, as well as two undergraduate writing groups, and we are also piloting our first online grad writing group this fall.
We will be teaching 56 workshops this semester with over 100 individual sessions, on familiar topics such as research proposals, resume writing, and APA documentation, and on new topics such as ways to develop confidence in writing and how to communicate accessibility needs to professors.
Outreach
So far this semester we've had 60 requests for outreaches across campus. By the end of the first week of classes, we had participated in more than a dozen information sessions and activities fairs, making sure that all of our new and returning students know about the Writing Center and its services. This semester we are planning co-teaches in classes all across campus, including a graduate seminar in Kinesiology, a class of freshmen in Pharmacy, a graduate seminar in Industrial and Systems Engineering, and a pair of workshops for PhD candidates applying to academic jobs in Classics. We'll also be teaching students about writing in all sorts of genres—from resumes and CVs, to grant proposals, diversity and inclusion statements, and literature reviews. We're so excited to work with students across campus and to talk about writing in these different disciplines!
Writing Fellows
The Writing Fellows program welcomed 27 new Fellows this fall for a total of 46. They will be assisting students in 20 courses across the College of Letters and Science including Race, Ethnicity, and Inequality in American Education (Ed Policy Studies 200), Seven Deadly Sins in American History (History 200), and Japanese Ghost Stories (Literature in Translation 373): fascinating courses with fantastic professors!
This semester, UW-Madison writing tutors will offer free, one-to-one writing support at seven libraries and neighborhood centers throughout the city of Madison. These sessions are open to anyone from the community and can involve nearly any kind of writing—from housing applications to resumes and cover letters to personal memoirs. All are welcome.
Our undergraduate Writing Fellows will assist high school and middle school writers at the Bayview Community Center.
We are partnering with high schools statewide to offer peer tutor training sessions and to share resources. Our programming will reach more than 200 high school tutors and influence scores of young writers across the state.
In these ways and more, the Writing Center will contribute to the Wisconsin Idea—sharing our knowledge and resources with citizens throughout the Badger state. And it is thanks to generous funding from the Evjue Foundation, the UW Anonymous Fund, and Altrusa International of Madison that we are able to offer these programs. (See a recent post on successful grant proposals here.)
Research
Our Writing Center tutors and leaders continue to produce exciting research on WAC and writing center studies. Look for Writing Fellows, Writing Center instructors, and Writing Center academic staff presenting their scholarship at the International Writing Centers Association Conference (IWCA) in Columbus, the International Society for the Scholarship of Teaching and Learning (ISSoTL) in Atlanta, and the Conference on College Composition and Communication (CCCC) in Milwaukee.
New Staff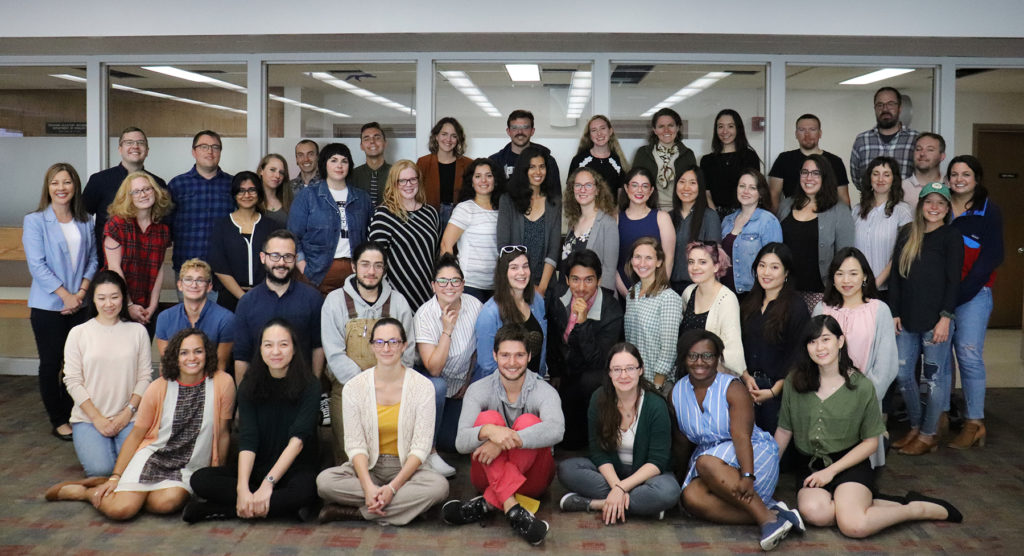 We are so fortunate to have the expert assistance of three wonderful new academic staff members this semester: Angela Zito, Jenny Conrad, and Hyonbin Choi. All are recent PhDs from UW-Madison's English department and all bring a wealth of knowledge and experience with this Writing Center. We also have terrific graduate student leaders: Emily Bouza, Chris Castillo, Tim Cavnar, Mike Haen, Jon Isaac, Emily Loney, Brenna Swift, Aaron Vieth, Tori Yonker. And, luckily for us, Jennifer Fandel will continue her superb work as our Writing Center administrator.
The Writing Center Turns 50!
Finally, we want to share the exciting news that we will be celebrating the UW-Madison Writing Center's 50th Anniversary on November 8 of this year. We have many exciting events planned for the day, which will culminate in a party in Helen C. White and remarks by Brad Hughes. Please check our website regularly for information about the event.
All of this is to say that our Center is thriving. We are continuing the hard work and tradition of excellence modeled for us for so many years by our wonderful former director and colleague.
Come visit. Write to us. We want to hear from you!
Emily and Nancy