By Faith Thompson, Salisbury University
After Victor Villanueva's 2006 catalyzing speech at the International Writing Centers Association Conference, calls for antiracist practices at writing centers have been echoed by many scholars such as Frankie Condon, Laura Greenfield, and Neisha Anne-Green. These calls have offered insight into ways that racism shows up in writing centers, including student work brought to tutors that perpetuate racism and racist ideologies (Coenen, et. al. 14; Condon 20; Greenfield and Rowan 125; Jordan; Villanueva 4). More recent scholarship has begun reckoning with what Greenfield deems the "'Standard English' Fairytale," which argued that 1) living languages cannot be standardized (39); 2) the idea of standardized English rests on the embodied speakers of such a language, and racially oppressed speakers' ways of speaking will always been deemed inferior; 3) standard language ideologies create a double bind for racially oppressed speakers and often demand a bilingualism not expected of standardized English speakers (or white presenting speakers, as Baker-Bell would argue); and 4) standardized English serves to justify exclusion of racially oppressed speakers and students of color (43). In response, writing center directors have put in effort towards linguistic justice for racialized speakers, challenging the domination of what Baker-Bell deems White Mainstream English (2).
Writing center directors have increasingly offered key insight into how they select, train, and prepare writing center tutors for antiracist and linguistically just praxis, and there is evidence that tutors are carrying this into their work (Basta & Smith; Jordan). However, much of the existing research comes from directors only. Coenen, et.al., is a rare example of tutors' own antiracist praxis, as they share an antiracist training developed by tutors themselves. Outside of this, tutor voice is largely absent from the research. Tutors are the ones who interact daily with students and are charged with executing the missions of writing centers. Their voice is necessary in understanding how and if antiracist orientations are actually translating into tutoring practices with students.
This Study
Noticing this gap in the research, I began to wonder not only how writing center tutors think about antiracism within their work, but how they actually put theory into practice. I asked: How do self-identified antiracist writing tutors at a university writing center define and practice antiracism? What factors limit these practices? Although I have experience working as a writing center tutor in the mid-Atlantic region, I was not a writing center tutor at the time of this study. Additionally, I identify as a white woman, which impacted the perspective with which I approached this study.

To answer these questions, I embarked on an IRB-approved research study in 2021, interviewing four writing center tutors at a Hispanic Serving Institute (HSI) in the Rocky Mountain region of the United States. 50% of the student body at this university identified as students of color, but the writing centers' demographics do not reflect this. The center comprised of 29 employees, with 4 on the leadership team, and a balance of profession and peer tutors. The writing center has worked to emphasize antiracism, issuing both an antiracist statement after the police murder of George Floyd in 2020, and denoting antiracist action steps taken by the center. Some of these action steps include the formation of a committee for diversity and inclusion, the hosting of public antiracist book clubs, and the mandated reading of How to be An Antiracist by Ibram X. Kendi for all tutors. One of the participants reported that questions about equity priorities are addressed in hiring interviews, however other tutors indicated that more could be done by the center to focus on actionable antiracism, such as providing continued and sustained trainings on antiracism.
Participants of this study were largely selected through a snowballing method. The first tutor and I had participated in an antiracist book club together, and had many conversations about around white supremacist languaging practices common in academia. She shared recruitment materials with the writing center staff, generating two other participants, who then referred to the leader of the committee for diversity and inclusion. Three of the four tutors in this study identified as white, with one tutor identifying as Black. Three of the tutors were undergraduate students at the time, and one served as a professional writing center consultant. All four of the tutors were passionate about antiracist work, and three served on a committee for diversity and inclusion at their writing center.
| | | | | | | |
| --- | --- | --- | --- | --- | --- | --- |
| Name | Role | DEI Role | Enrollment | Experience | Gender | Race |
| Rose | Peer Consultant | Member of Committee | Enrolled at the university | 1 year of experience | Woman- identifying | White |
| Anita | Peer Consultant | Member of Committee | Enrolled at the university | 1 year of experience | Woman- identifying | Black/Biracial |
| Darcy Mae | Professional Consultant | Leader of Committee | Graduated from other institution | 10 years of experience | Woman- identifying | White |
| Jay | Peer Consultant | Non-member of Committee | Graduated from the university | 2 years of experience | Woman- identifying | White |
Fig. 1: Demographic breakdown of individual participants
Throughout this study, tutors offered their own definitions of antiracism, and shared the ways they try to practice antiracism in their daily tutoring sessions. After collecting the data, I completed several rounds of coding. The data analysis included in this blog post comes from the first round of inductive coding, where I identified patterns in definition and practices across the data set. The rest of this article explores those patterns and the antiracist practices tutors identified in their own praxis.
Tutors' Definition of Antiracism and Linguistic Justice
Each interview started with tutors being asked how they would define antiracism in their own words. All four tutors emphasized the active nature of antiracism, and leaned on Ibram X. Kendi's book heavily. For example, Rose defined antiracism as: "this like conscious effort of and, like, constant, like, vigilance of being, like, anti racist, like because [Kendi] and, I guess, now me by extension, contrast that with this idea of non racist where like, non racist is very passive, whereas anti racist is very active." Kendi himself identifies antiracism as the active act of expressing ideas such as racial equality and supporting policies that reduce systemic racial inequity (1).
All four tutors also cited linguistic justice concepts as the most salient form of antiracist practice at writing centers. Darcy Mae defined antiracism as "working towards, I would say, equity, where everyone's language is not just accepted, but, like, understood," and Jay similarly saw it as "the fight against, like, racist pedagogy, racist ways of writing in terms of, like, the erasure of other people's dialects…the erasure of the way people of color speak." Anita, the only tutor of color, took these definitions one step further to explicitly name systemic power and oppression through her definition, labeling linguistic racism as a "vessel of power."
Practice #1: Validation of Student Language
One of the biggest limitations to antiracist praxis that tutors identified was professor expectations. For Darcy Mae, tutors should reflect on "how [to] support students who've been told you're wrong, and you're stupid? And you know, all these things? Like, how do you come across that and deal with it in a way that validates them?" Here, she suggests the first practice – validating students' languages and Englishes.

Although not every student "wants to fight that battle," Rose tries to explain to tutees "You are writing, like, validly like this, you are communicating, like, clearly and effectively, like, in English. Your professors [are] just not accepting that as a valid form of English."
In validating students' language practices, tutors typically must engage in some degree of education on the myth of standardized language. Anita describes teaching tutees here:
"My rule is, if the professor can understand what they're trying to say, and they're hitting all the points, let's say for the module that they're working on, then there's no reason why you should be downgrading, or taking points off of your students' writing. So I'll tell them that. I'll be like, hey, I completely understand what you're saying here. And it's very clear. Now your professor doesn't want that because he or she, or they, agrees with a standard academic English that doesn't exist. And then I'll do like a very short education on that…I'll say, Okay, this is what it is. They're made up rules that fluctuate, but like I said, we can learn both of them, how to work with both languages."
Ultimately, ensuring that students know their language(s) are real and valid is a crucial part of practicing antiracism in tutoring sessions.
Practice #2: Honoring Student Voice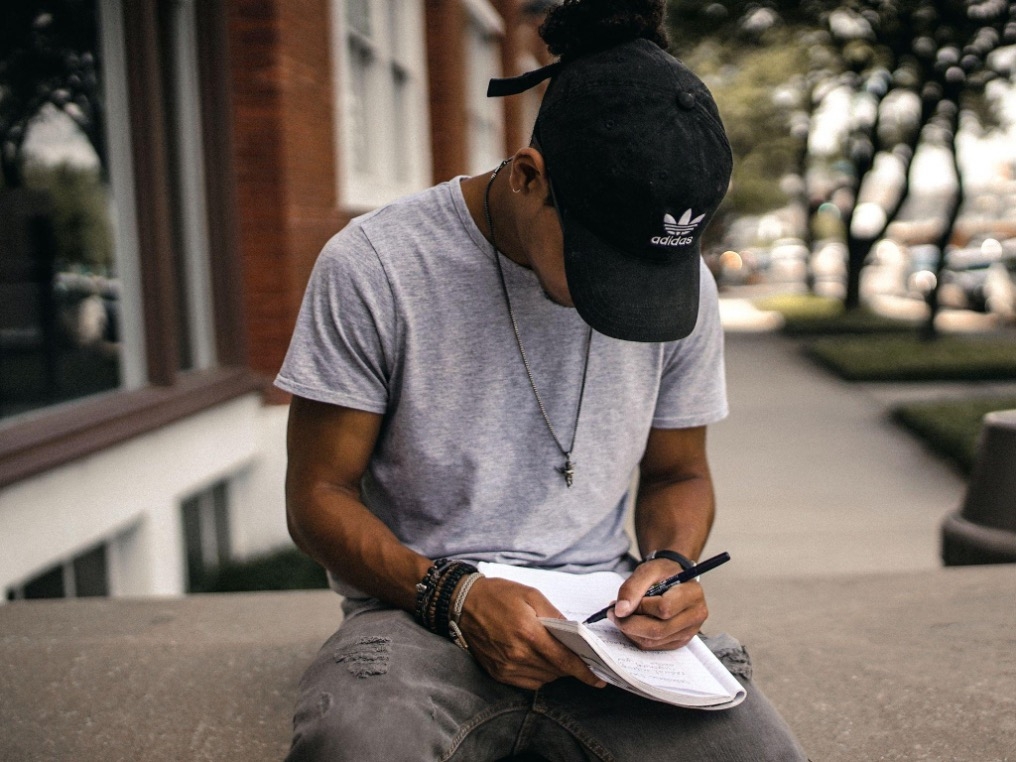 Validation of students' languages is not enough by itself to constitute an antiracist tutoring pedagogy. After validation, tutors can also support and honor student voice in writing. All four tutors mentioned voice multiple times in their interviews. Tutors did not explicitly define voice, but indicated that it had to do with personal writing style and languaging preferences. When honoring student voice, Jay identified her goal as ensuring "that they don't feel like they're losing their voice and that they don't feel like they're being forced to assimilate to a largely, like, white centered culture." Likewise, Anita "just want[s] my students to write the way that they feel comfortable and not feel like if they don't write the way that I want them to that they're not successful." For these tutors, honoring student voice looked like ensuring students could still see and hear themselves in their writing and ensuring that academic writing still felt "personal" (as Anita phrased it) to students.
Honoring student voice is often how Rose begins sharing information on linguistic justice and standardized language ideologies. According to Rose, "I think, like, that's sort of the first step to like introducing this like, linguistic justice, like, anti-racist practice, because it's like, if it reflects your voice, it's inherently going to be like less, I don't know, there's not going to be like code switching going on, hopefully." Tutors often mentioned teaching students what code switching, or switching back and forth between two language codes, and code meshing, the practice of fluidly using multiple language codes together, are in writing. Here, Rose hopes that when students feel comfortable writing in their own voice, they will not be utilizing assimilative language practices such as code switching.
Practice #3: Disrupting Power Dynamics
The third common practice I identified across interviews was the importance of disrupting power dynamics, both within the tutoring sessions themselves and in relationships between students, tutors, and professors.

Jay identifies breaking down the power dynamics between tutors and students as key "so that we're more equals is a really important thing to try and fight that that white supremacy because, you know, I'm a white person, and I know that a lot of my education…I have to dismantle my own, you know, thought processes about writing and adjust that so that it's workable for for my clients." Here Jay articulates that disrupting power dynamics is especially important in tutoring sessions where the tutor identifies as white and the student does not. She recognizes that there is a systemic power imbalance between a white tutor and a tutee of color that she needs to be conscious of and actively work against as part of her antiracist praxis. Rose reiterated this point, stating:
"I think tutoring, I don't know, it has some connotations that I tend to…I like to use consultant, because that just seems a little bit more equitable to me, because I think tutor kind of has this air of like, I'm gonna, like, swoop in and like, fix all the like, errors in your paper or whatever. And I tend to think of it as much more of a, I don't know, not transactional relationship, but…I like to think we're more on, like, equal footing with the client."
For Rose, changing the language used is also a part of disrupting those power dynamics within tutoring sessions. While all of the tutors recognized that many students come to the writing center for authoritative writing support, working with tutees as equals and peers is a key antiracist practice for these tutors.
Darcy Mae further stated that by disrupting the power dynamics of tutoring sessions, the expectation of correction and authority is lifted, and she is better able to utilize practice #1:
"I can have this teaching opportunity to validate, you know, this person's language and to talk about why the way they did it was correct…I'm finding myself to do more positive, like, reinforcement of, you know, how you've done this doesn't, you know, it's not wrong…what you say makes sense. And I'm convinced, by your argument without you needing to do the special grammar, the special style."
In addition to disrupting the power dynamics of the tutoring session itself, tutors also hoped that tutees would leave consultations empowered to respond to professors pushing for them to use their version of standardized English. In particular, Rose shared an example of a student who went back to their professor regarding their grade after learning about the standardized English myth and had their writing style validated by the writing center. She believes that by going to the writing center, "students can kind of have something, if they want to, like, defend themselves. It's like, they have something to fall back on. Like, no, I went to the writing center, they said this was okay."
Next Steps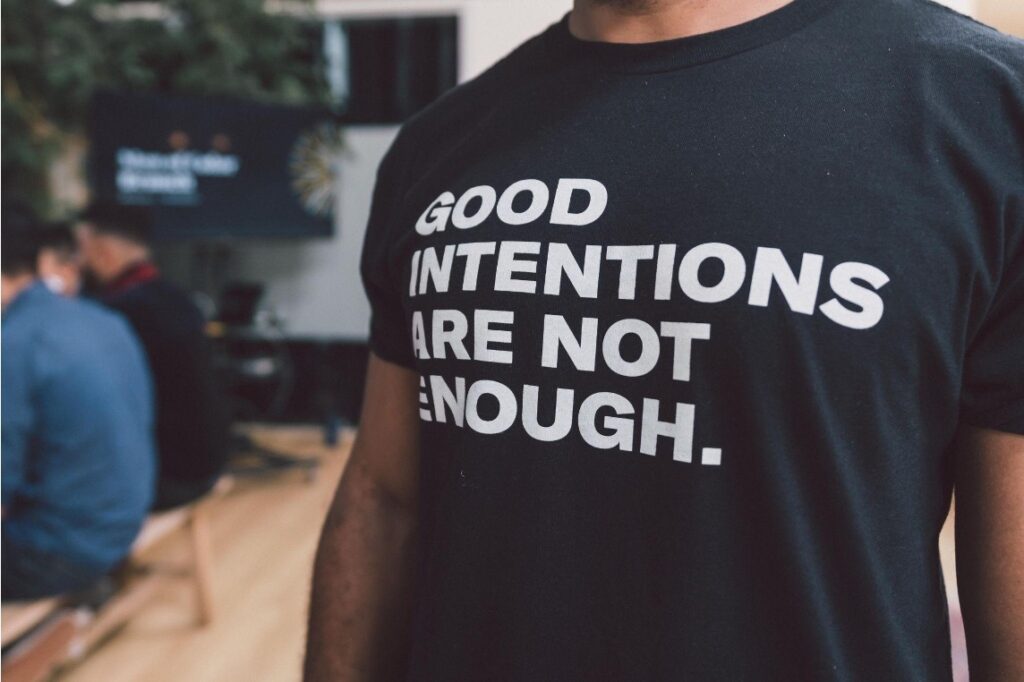 Although tutors identified these three practices as key strategies for practicing antiracism in tutoring sessions, Anita also identified an additional way forward. For Anita, tutors themselves need to be representative of tutees as an antiracist practice. This means the writing center should actively work to hire more tutors of color that mirror the demographics of the university itself. Further, she believes that the race of tutors should be made clear for tutors. She stated race "does affect my anti-racism with my clients and the connections that I have with them and the outlook that clients have on the writing center!" She described an example of a former client who felt immediately more comfortable when they learned that Anita was Black like them. Students who are comfortable are more likely to feel supported and validated in their own languages and voice. Since the time of this study, the writing center has grown to 36 staff members.
Additionally, though this study begins to illuminate some of the antiracist practices that tutors employ, more research is needed into tutor's actual practices. Studies involving observations can discover how these practices are put into use, and more practices may be illuminated. Either way, tutors' voices must be front and center as they interface with students more than anyone else in writing center ecosystems.
References
Basta, Hidy and Smith, Alexandra. "(Re)envisioning the Writing Center: Pragmatic Steps for Dismantling White Language Supremacy." Praxis: A Writing Center Journal, vol. 19, no. 1, 2022, pp. 58-68.
Baker-Bell, Amy. Linguistic Justice. Taylor and Francis, 2020.
Coenen, Hillary, et. al. "Talking Justice: The Role of Anti-Racism at the Writing Center." Praxis: A Writing Center Journal, vol. 16, no. 2, 2019, pp. 12–19.
Condon, Frankie. "Beyond the Known: Writing Centers and the Work of Anti-Racism." The Writing Center Journal, vol. 27, no. 2, 2007, pp. 19–38.
Greenfield, Laura. "The 'Standard English' Fairytale." Writing Centers and the New Racism: A Call for Sustainable Dialogue and Change, edited by Laura Greenfield and Karen Rowan, Utah State University Press, 2011, pp. 33–60.
Greenfield, Laura., and Rowan, Karen. "Beyond the 'Week Twelve Approach.'" Writing Centers and the New Racism: A call for Sustainable Dialogue and Change, edited by Laura Greenfield and Karen Rowan, Utah State University Press, 2011, pp. 124-149.
Jordan, Zandra. "Womanist Curate, Cultural Rhetorics Curation, and Antiracist, Racially Just Writing Center Administration." The Peer Review, vol. 4, no. 2, 2020.
Kendi, Ibram X. How to Be an Antiracist. One World, 2019.
Villanueva, Victor. "Blind: Talking about the New Racism." The Writing Center Journal, vol. 26, no. 1, 2006, pp. 3-19.
---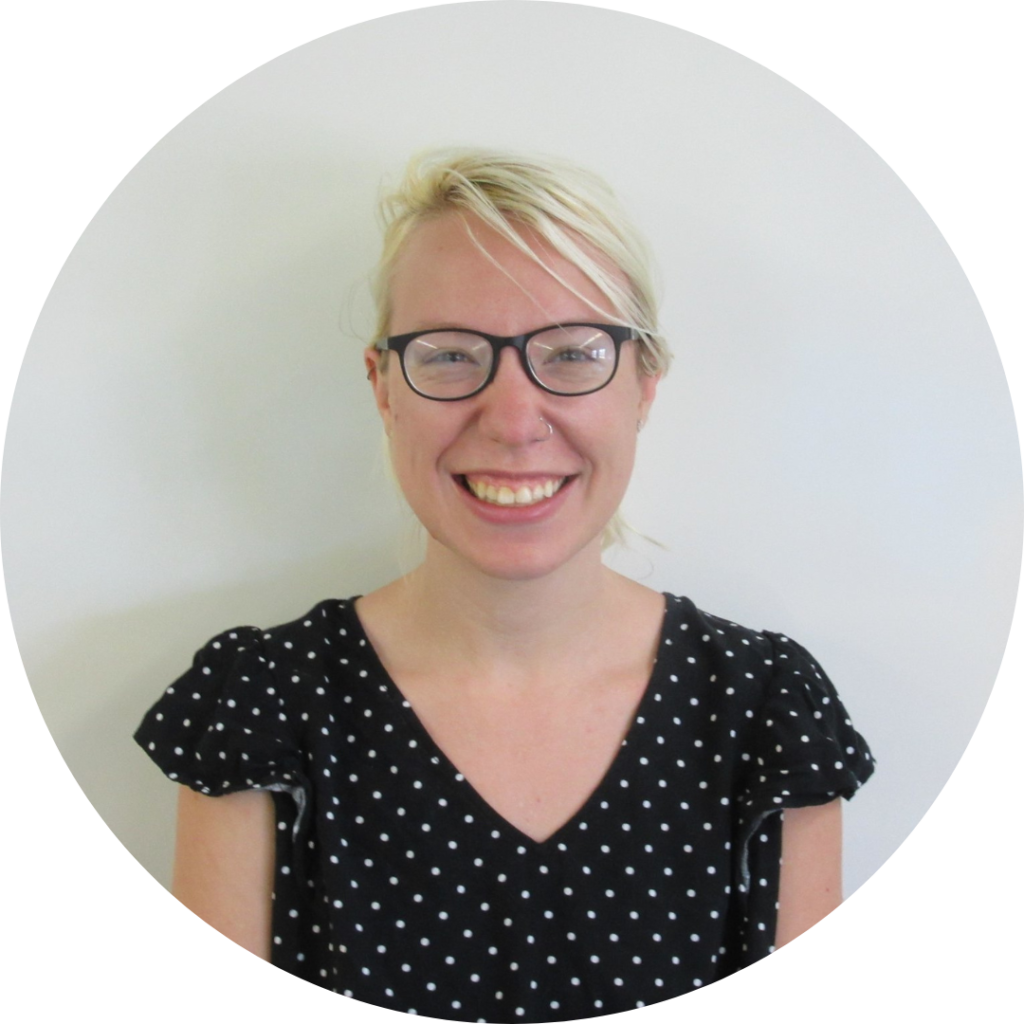 Faith Thompson is a doctoral student at Salisbury University and former writing center tutor. Outside of her studies, she is also a high school English teacher. Her research interests include antiracist writing pedagogies and raciolinguistics.