By Bradley Hughes
This past November I was honored—and a little daunted—to have wonderful colleagues invite me to write a retrospective about this blog. Honored because as the editor of the blog from 2009 until 2019, I have loved what this blog does for its authors and readers, for the field of writing center studies, and for the UW–Madison Writing Center. Daunted because I knew it would be a lot of work and impossible to do justice to the richness of 300 posts. I always tease—usually when a friend or I enter a new decade of our lives and worry about an unwelcome and undeniable sign of advancing age—that some numbers seem significant only because we happen to have a base-10 number system, no doubt because humans happen to have 10 fingers. But given how quickly most blogs go extinct—usually after just one or two or three posts—publishing 300 posts over 13 years (and counting) really deserves celebrating.
A Reading Marathon
To prepare to write these reflections, I spent a good chunk of January doing something that I bet not a single one of the other eight billion people on this planet was doing. I reread every one of the 299 posts and the well over 2000 comments on the Writing Center's blog, from its sporadic start in the fall of 2009 through years when 25-30 very substantial (read, long) posts were published in a single year to the smart, important recent ones published in 2021 and 2022. In typically compulsive-Brad fashion, I filled a 300-row, 18-column spreadsheet about the Another Word opus, including a detailed summary and a classification system of topics for each post. All right, no comments about the sad state of Brad's January 2022 that made all that reading possible 😊 . You'll see—when Jeopardy! finally devotes entire weeks to clues about the UW–Madison Writing Center's blog, I'm ready to be a champion.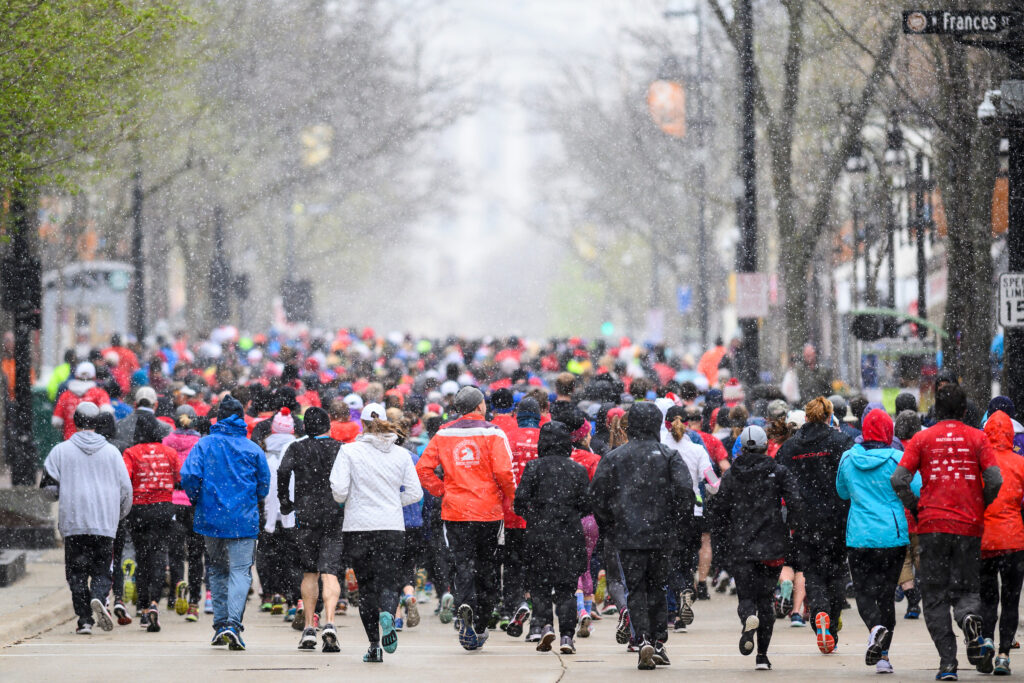 Even though rereading the posts was a marathon, hearing the multitude of voices within them gave me a great deal of joy. One of the distinctive features of this blog is that it does not have a single author. Historically, each post has been written by a different author (or group of authors), usually current and former tutors and faculty on the UW–Madison Writing Center staff and by alumni and friends of the Center. For someone like me who knows almost all the authors and who lived much of what's documented in this blog, it was fun to see the hundreds of names and savor the smart thoughts from so many great colleagues. I am filled with gratitude for all the authors who each spent tens of hours conceptualizing, planning, drafting, and revising their posts and working creatively on visual rhetoric. In these posts, some student-tutors and colleagues bravely talked and thought more publicly than they had before about important writing center ideas and experiences and arguments. Many of the posts bristle with powerful insights and beautiful prose and photographic images, many of which have stayed in my mind for years and fundamentally changed my thinking.
What struck me the most, though, was not nostalgia, but how much I learned from these posts—and how much all of us who love the work of writing centers and the field of writing center studies have to learn from them. Within these hundreds of very substantial, often deeply thoughtful and theoretically informed posts, there's an incredible amount of wisdom about designing writing center programs and tutor education, building successful partnerships, reflecting critically on what centers do and on tensions within tutorials, confronting problems and conflicts and contradictions within writing center practice and theory, and reacting to new writing center publications. These posts offer an inspiring text for current tutors and for current and future directors of writing centers, and, collectively, these posts make a real contribution to writing center literature. Not simply ephemera, far more than just announcements about what the Writing Center at Wisconsin was doing (though there are plenty of those), many of these posts have stood up over time because of their intellectual substance and depth. Lots within them seems contemporary and persuasive and illuminating—and fun.
I hope that at least in some small way for our writing center, this collaborative blog does what Anne Geller, Michele Eodice, Frankie Condon, Meg Carroll, and Elizabeth Bouquet, in their groundbreaking Everyday Writing Center: A Community of Practice, urge writing centers to do—to intentionally cultivate a "dynamic learning and writing culture and community" (14) within a center's staff and its work, thinking deeply about problems and complexities and see them as provocative opportunities to learn. By connecting writing and learning, my title also echoes an important early theoretical WAC article, one that profoundly influenced my career in WAC—Janet Emig's "Writing as a Mode of Learning." Writing these posts not only gives us a chance to celebrate the student-writers we work with but also pushes our wonderful Writing Center staff to think more deeply about the everyday work they do and to learn more in the process. And by publishing their posts, these authors share ideas with wider audiences and make great ideas, so often ephemeral and fleeting in discussions, more permanent and available.
Mixed-Up Metaphors
Using a metaphor to picture this blog helps see its significance as more than a compilation of disparate posts. At this point, I'd better warn those of you bothered by mixed metaphors—I hope you'll forgive me because there's a lot of mixing in the next few paragraphs.
In some ways, the posts are big windows to peer into brightly lit rooms and programs at UW–Madison's Writing Center. The blog is also a microscope or MRI machine, revealing detailed, but normally invisible, internal structures and processes, essential for understanding how complex writing center programs are. In their rich detail about workshops, tutor education, WAC programs, tutor research projects, community writing center programs, many of these posts offer what one of our alums, Professor Mary Lou Odom from Kennesaw State University, described as a "behind-the-scenes special," something she says that as a writing center and WAC director she loves to read.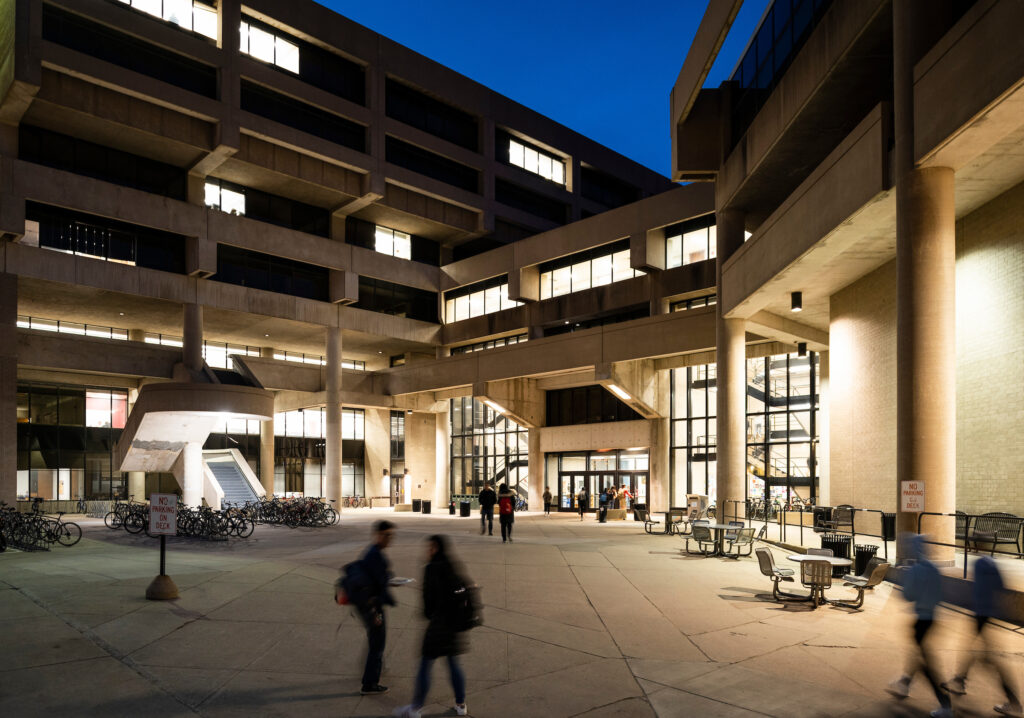 The blog is also a time machine and rich historical archive for at least one writing center. When websites, the typical 21st-century representation of what a writing center does, are periodically updated, they incrementally erase the past. Blogs don't. And that history as represented on the blog goes beyond words—because blogs are multimedia endeavors, there's a valuable photo archive scattered throughout the posts.
The cluttered electronic attic of this blog gives access to some detailed and valuable information about programs during selected years of our Writing Center's 52-year history. If the impression of writing center work it creates skews rosy, that doesn't surprise me, given that it's an institutional blog and serves an important public-relations function for a writing center and university. Blogs are, after all, a tricky blend of personal and public. There's in fact a great post on this blog written by our colleague, literacy scholar Deborah Brandt, titled "What's the Harm in Blogging?" about how complicated relationships can be between blog authors and their employers.
The historical facts are almost everywhere, just waiting to be rediscovered. Want evidence that back in 2011 writing center instructors were thinking critically about the cultural imperialism of the English language within US universities? Want to learn about the curriculum and participants in and see the graduation cake from the first UW–Madison dissertation camp in 2011? Want a glimpse into the development of writing centers in Germany and across Europe in early 2012? Want to know which locations the Madison Writing Assistance (MWA) program offered writing support in the community during the summer of 2014 and which courses had writing fellows in fall 2014?
Interested in photos from the Writing Center's 40th birthday in 2009? Or the 50th in 2019? Want to learn about a fascinating experiment with paired tutoring (two tutors working with one writer) in synchronous online consultations as a form of ongoing education for experienced tutors and about how they used various features in Google Docs during a session with a writer? Want to read a fascinating 2014 interview with Professor Jackie Grutsch McKinney talking about her then-recent book Peripheral Visions (she had spoken about the book at a Madison Area Writing Center Colloquium the previous year)? Looking for pictures of Writing Fellows presenting at NCPTW in Salt Lake City in November 2015? Want to see great pictures from Writing Center instruction in the Vet School in fall 2016? Pictures from our Midnight Madness tutoring at the undergraduate library in May 2018? Want to see a strong statement in fall 2020 about the Center's commitment to inclusive teaching practices and anti-racist assessment practices at UW-Madison, as well as an explanation of an amazing array of all-virtual writing center services to support writers during the pandemic? Want to learn how the Wisconsin Writing Center welcomed students back to in-person instruction after more than a year of online-only instruction during the pandemic?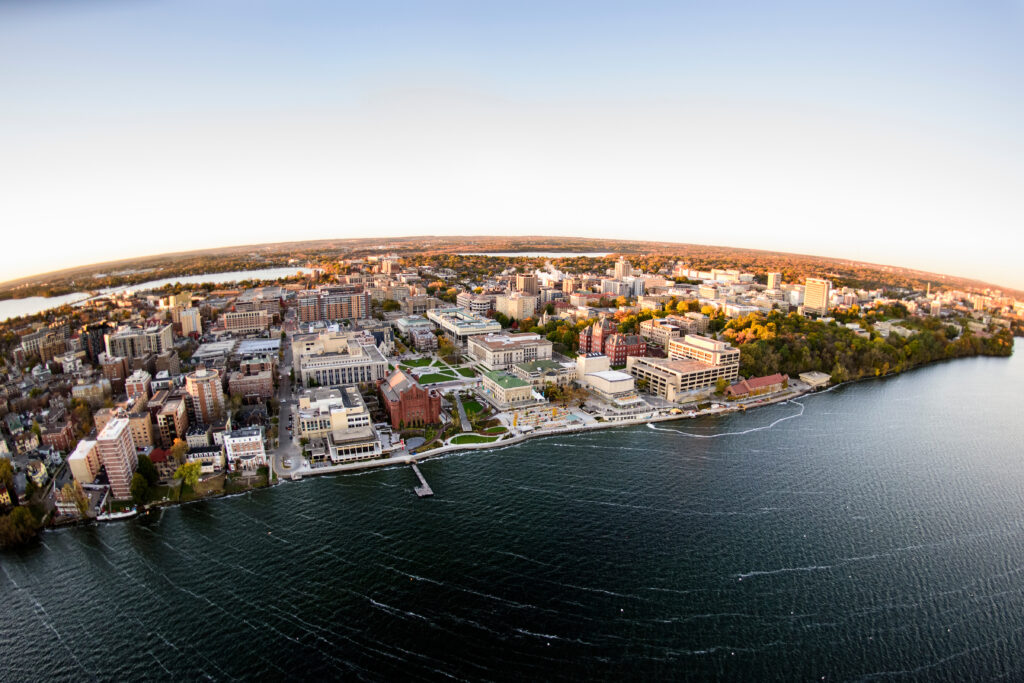 I think the best way I can celebrate the blog's history and the richness of its content is to offer an aerial view of the topics that these authors have taught so many readers about and try to persuade you to sample some of these posts and to share them with colleagues, students, researchers, and friends. Before that, though, let me tell a little about what the literature about social media says about a blog like this, the origin of the blog, the work that's involved in producing it, its audiences, its design history, and a nice honor it's received.
A Blog Blend
Like all blogs, Another Word is a periodical kind of publication, updated regularly, with the most recent posts appearing at the top. In its topics, our blog isn't like some of the most popular blogs—it doesn't, alas, chronicle anyone's exotic travels, narrate dramatic personal relationships, entice with recipes and glamorous food photography, analyze superheated politics, offer advice about personal finance and investing, trumpet breaking news in a major newspaper, or act as an influencer.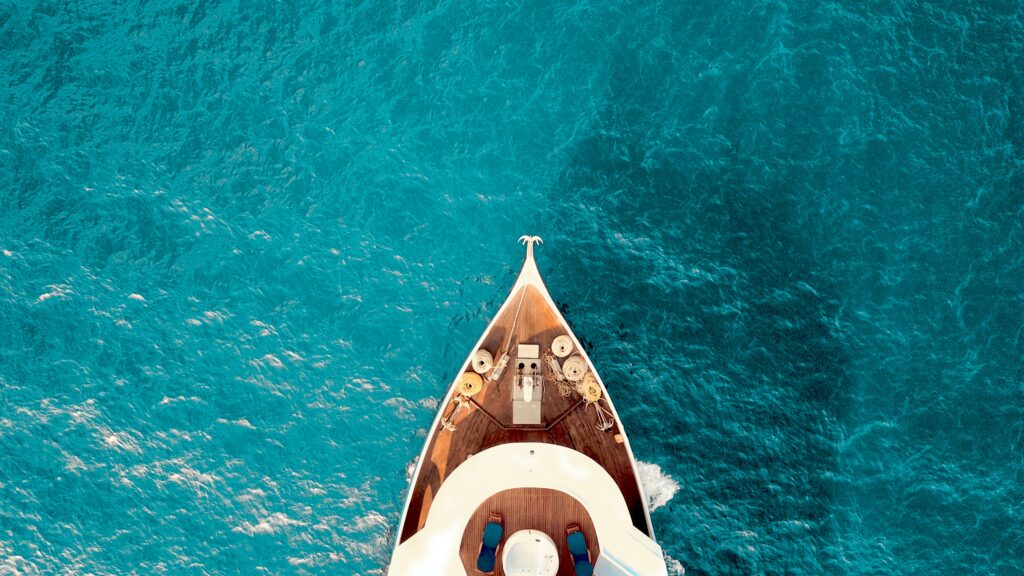 Using ideas from Amy Mollett et al.'s Communicating Your Research with Social Media and Stuart Brown's classification system for academic blogs, I'd say that ours is probably a blend of an organizational blog and a publication blog. An organizational blog "provide[s] updates on ongoing activities of the organization" (Brown 201). A publication blog, which "sits at the intersection between academic journals and newspapers," "invite[s] contributions from a variety of contributors" and "regularly issu[es] research articles, commentary, book reviews, or other substantive pieces" (201).
Origins and Ongoing Commitments
When members of the Writing Center's leadership team began this blog in 2009, blogging was one of the exciting new things to do online; it seemed like a natural, maybe even easy extension of what we had been doing since we created our online writing center in the mid 1990s. (If you're interested in the origins of our online writing center, one of the first in the US, there is, of course, a post about that history.) Through the blog we hoped we could share some of our ideas, stories, questions, local programs and experiences and research with larger audiences—and that those readers might benefit (more about audiences in the next section). We wanted to encourage more writing about writing center topics by creating informal publication opportunities for our staff and alums. Since we talk and teach about writing all day, everyday, we also thought we should walk the walk by doing some substantial, long-form writing ourselves. We also hoped a blog could increase the visibility of our programs.
As practically every bit of published advice and research about blogs insists, institutional websites benefit from hosting blogs: publishing new content regularly increases the public's awareness of the organization and helps with the coveted SEO (search engine optimization), increasing visibility of a site in search results, which can drive traffic. And given the particular university it's from, our blog also contributes in a small way to what I think is a pretty noble goal called the "Wisconsin Idea," the principle that the University of Wisconsin-Madison intentionally shares what's taught and discovered here far beyond the boundaries of the university itself. In case you want to learn more about the Wisconsin Idea, guess what? Yep, there's a post about that, written by Dave Stock. So all in all, I think this blog has a lot of what economists call positive externalities—benefits for third (and fourth and fifth) parties.
Just as when we began lots of other things over the years, we didn't really know what we were in for. We didn't have a grand plan about the content—that we would, for example, have two posts a year about tutor education, two about writing fellows, two about MWA, two about WAC, two profiles of student writers, and, for good measure, one deep dive into an existential writing center problem. We didn't plan for a theme of the semester or year. Nor did we really plan for how to absorb all the work into the too-much we were already doing.
That doesn't mean we didn't do a lot of planning. On the contrary, we did quite a bit. We thought long and hard about whether to start a blog and about what to name it (we brainstormed 59 different possible names—and you'll have to write me privately to get me to reveal the worst ones we considered 😊 ). Rik Hunter, who was a PhD student in rhetoric and composition and TA coordinator of our online writing center at the time, did a fabulous job leading that planning, together with other members of our leadership team at that time, including Emily Hall, Melissa Tedrowe, Nancy Linh Karls, Terry Maggio, Danielle Warthen, Beth Godbee, Michelle Sizemore, and me. After extensively studying existing writing center blogs at universities around the US, Rik offered this honest and realistic picture to the Writing Center's leadership team in January 2009, nine months before our first blog post:
The short story is that writing center blogs don't appear to be doing very well in terms of number of updates, numbers of comments, or longevity. Several have begun within the past year. Some have been abandoned. Some have infrequent posts. Some have just 1–3 people maintaining them. And few include more than text. At the end of this message, I've pasted details on what I found.

Although this news might not seem to bode well for developing our own blog, writing center blogs are quite new, and folks are testing the waters to see what works. So I think we're in a very good position to learn from these blogs, and blogging in general, and develop a blog that (at least) follows the core best practice of the blogosphere: keeping it fresh—producing new content on a regular basis so readers have a reason to visit.
Rik got us early access to WordPress, which has been the platform for the blog ever since; designed a template; surveyed the leadership team to select a title; brainstormed all kinds of content; led multiple meetings with the leadership team to discuss and plan; rallied the leadership team to embrace the idea and the work involved, optimistically trying to reassure us, "I'm sure we can spread content production around so we don't add anything too significant to our individual workloads."
So somehow persuaded that we should do it and eager to embrace a new (for us) form of writing, we plunged ahead. Sarah Iovan, the new TA coordinator of the online writing center starting in the fall of 2009 when we began publishing on the blog, played a crucial role in helping all of us on the leadership team learn to use WordPress and to write for and publish on the blog. What we didn't fully know then was what what would be required for our leadership team to collaboratively sustain a blog, with all the commitments of any periodical publication: coming up with good writing-center-related content every week or two, month after month, semester after semester, for years; planning a month and a semester ahead; marketing the blog and finding an audience; recruiting and choosing and coaching authors in a collaboratively authored blog; scheduling authors for posts; rescheduling posts when authors understandably get too busy; chatting with authors about ideas; reading and commenting on drafts; editing posts; spending many evenings formatting posts to meet our publication cycle—evenings because the days were already overfilled with teaching and tutoring and other commitments; then writing heartfelt thank-you notes to authors; correcting mistakes or making small improvements in already published posts; twisting arms of friends to comment on posts to make some readers visible; twisting authors' arms to twist their friends' arms to add comments; every few years asking colleagues with a strong design sense to take the lead on redesigning the blog; deleting the endless spam comments that somehow escape the filters; fixing broken links; retrofitting past posts to make them work with new designs and to ensure they're accessible. And to keep doing all of these things in year 5 and in year 10 and beyond. And making the blog a high-enough priority amid all the other work that leaders in a large, comprehensive writing center have going on, especially when they're tired, when they understandably question whether the blog is important enough compared to too many other possibilities and responsibilities.
Yikes—I've made editing this blog sound pretty unappealing. That wasn't my point—I just wanted to be honest about what it takes for a team working on a blog like this to make it to 300 posts. Given what the blog accomplishes, I always felt it was worth it. And knowing well the blog's unrelenting cycle of work, I'm delighted to see wonderful colleagues sustain and improve this blog since I retired in 2019.
Always Seeking an Audience
When we started, we didn't really know who would be the audience for our posts. Given its subject matter, we obviously knew that the blog wouldn't be trending on the Internet, and, alas, we weren't likely to monetize it. For a while we hoped we could develop a following among some student-writers at UW–Madison and other universities by sharing advice about academic writing and promoting events at our Writing Center and resources on our website. Offering information and advice directly to student writers is, in fact, exactly what some writing center blogs have done. But even from the start, we were skeptical that students would really be interested in reading a blog about academic writing. And in more recent years, the Writing Center's found great ways to reach students directly through other social media and especially through campus partners who have strong connections with students. Looking at the topics of our posts, you can tell that we soon began writing for an audience of writing center tutors, professionals, and directors at other universities, who, we hoped, would be interested in the kinds of in-depth looks we were offering.
We know that some writing center professionals follow the blog regularly, but most readers find a particular post through a web search on a topic that interests them. I know that readers from Europe, South America, East Asia, Africa, South Asia, Central Asia, and all across North America have found their way here. Some of our blog's posts have been featured readings on the IWCA website, thanks to Chris Ervin, that website's long-time editor. I see some posts referenced in published articles. And a number of posts, in revised and expanded form, have appeared in more formal scholarly publications. And many of the posts have become assigned readings in tutor-education courses. Just last month, Elisabeth Miller, a UW–Madison alum who's an English professor and director of the Writing and Speaking in the Disciplines program at the University of Nevada, Reno, wrote me to say how much she values this blog: "Honestly, I consult it all the time and had students in my tutor-education course reading from the Wisconsin blog last semester." And Emily Hall, Co-Director of the Writing Center and WAC and director of the Writing Fellows Program at UW–Madison, said, "I love doing a search for an issue I want to discuss in English 403 [the course for new undergraduate Writing Fellows] and then finding a blog post that perfectly fits my needs."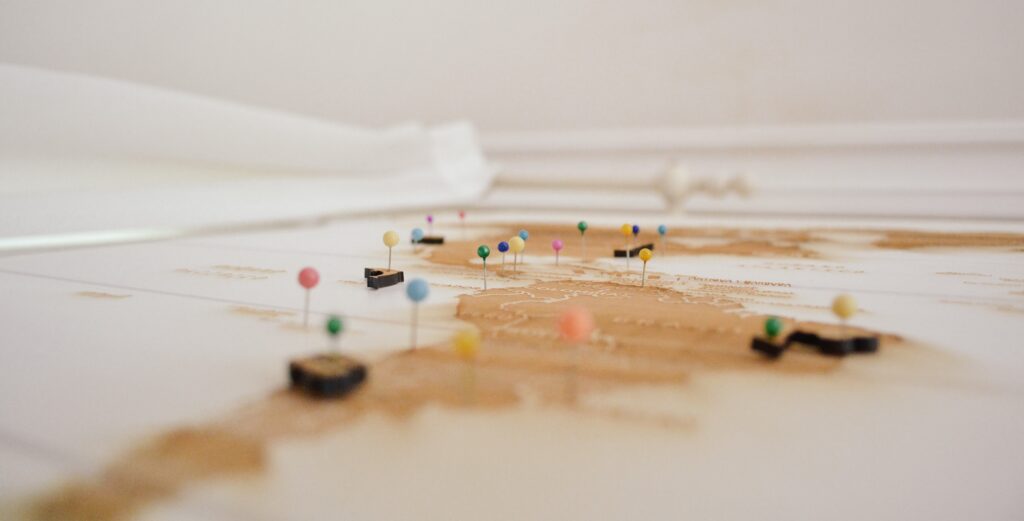 It's also fun to glimpse readers through their comments on posts. Sometimes a student working on a research project for a tutor-education course will discover one of our posts relevant to their interests years later and add a comment. And the comments include the voices of many writing center luminaries—Mickey Harris, Neal Lerner, Harry Denny, Melissa Ianetta, Michele Eodice, Mark Hall, Lisa Ede, Beth Godbee, Pam Childers, Jackie Grutsch McKinney, Rachel Azima, Katrin Girgensohn, Gerd Bräuer, Harvey Kail, Shanti Bruce, Tiffany Rousculp, Paula Gillespie, Joan Mullin, Steve Sherwood, Carol Severino, Jon Olson, Linda Bergmann, Rebecca Nowacek, Jeanne Simpson, Kirsten Jamsen, Mary Lou Odom, Stephanie Dreyfürst, Ben Rafoth, Pam Bromley, Molly Rentscher, Julie Nelson Christoph, Katie Levin, Christine Cozzens, Nancy Grimm, Matthew Capdevielle, Kevin Dvorak, and too many others to name. And speaking of readers, here's a good Jeopardy! clue: This Tony and Grammy award winner commented on a Writing Center blog post. Answer: Who is UW–Madison alum André De Shields? He commented on an April 2012 post by Dennis Paoli, a Wisconsin classmate and long-time director of the Writing Center and WAC at Hunter College, CUNY. It's a smart, hilarious post about life and learning on a tumultuous campus in the late 60s and about the power of communal learning outside the classroom. As Dennis memorably quips in that post, "There is no educational platform so interactive, so user friendly, so just-in-time as a peer tutor."
Connectivism Theory
I'm convinced that the learning theory of connectivism can help us understand this blog's audience and functions. This theory (see, for example, Siemens) prompts us to think about the profound ways that technology and connectedness have changed learning, with endless networks and distributed knowledge and opportunities for knowledge making. Learners themselves have changed too, needing new ways to learn as their careers shift more than they traditionally did and having myriad ways to acquire knowledge through connections far beyond traditional formal education. A blog like this one, widely available and ever-expanding in its content and connections, can meet some important needs for readers who are tutors and writing center professionals as their interests and careers evolve. On this kind of blog, authors, too, engage in the kind of learning that connectivism theorizes, through, for example, the reading and interviews they do to write a post and through the links they make and conversations they generate with their posts.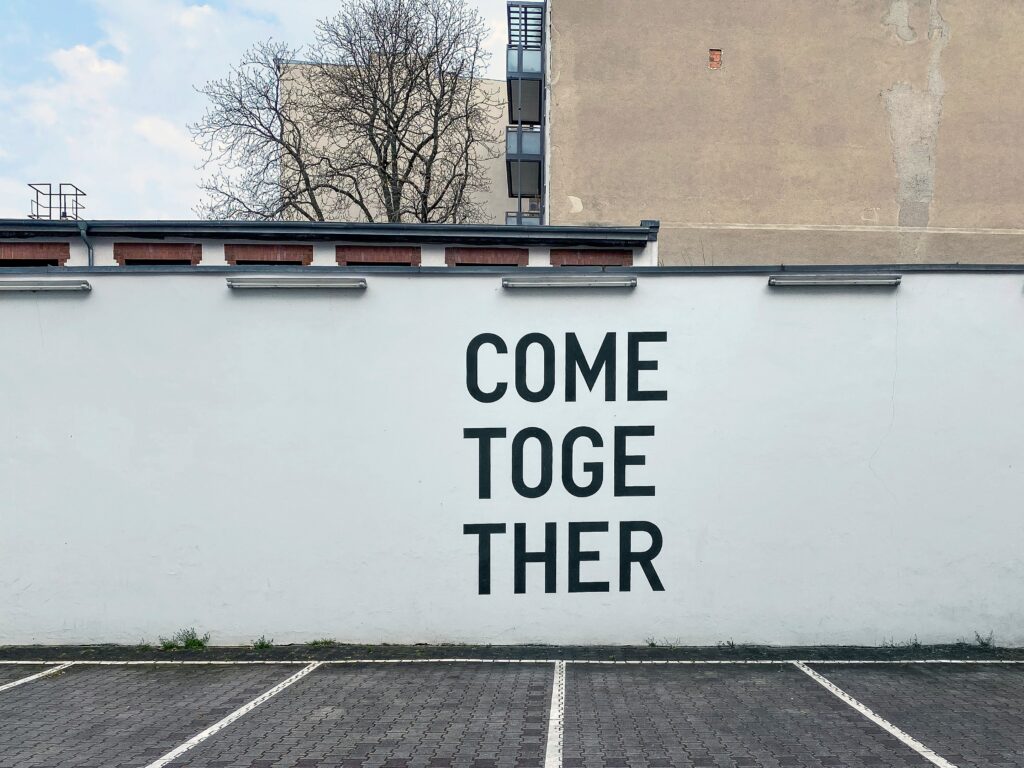 The Evolution of the Blog's Design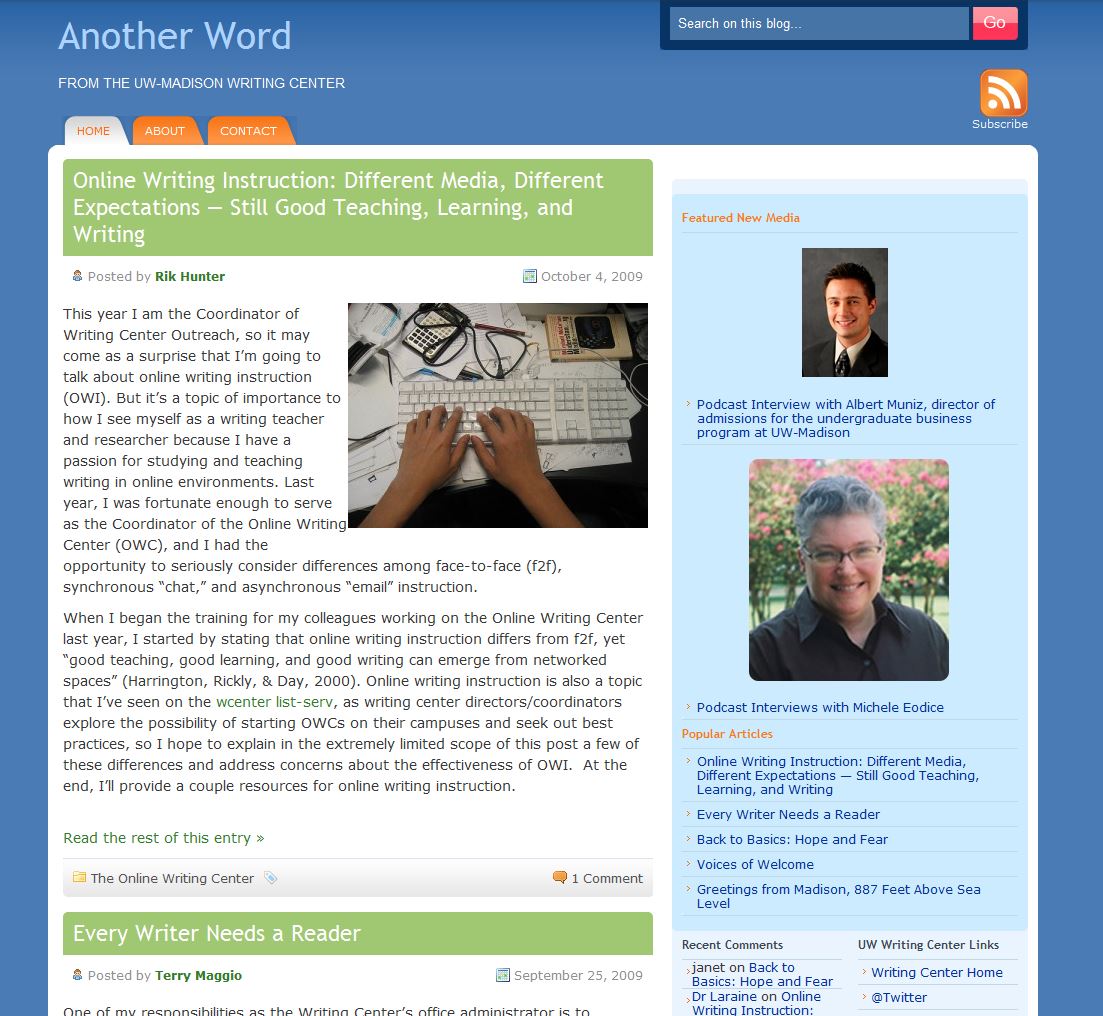 In collaboration with our leadership team, Rik Hunter created the initial design for Another Word.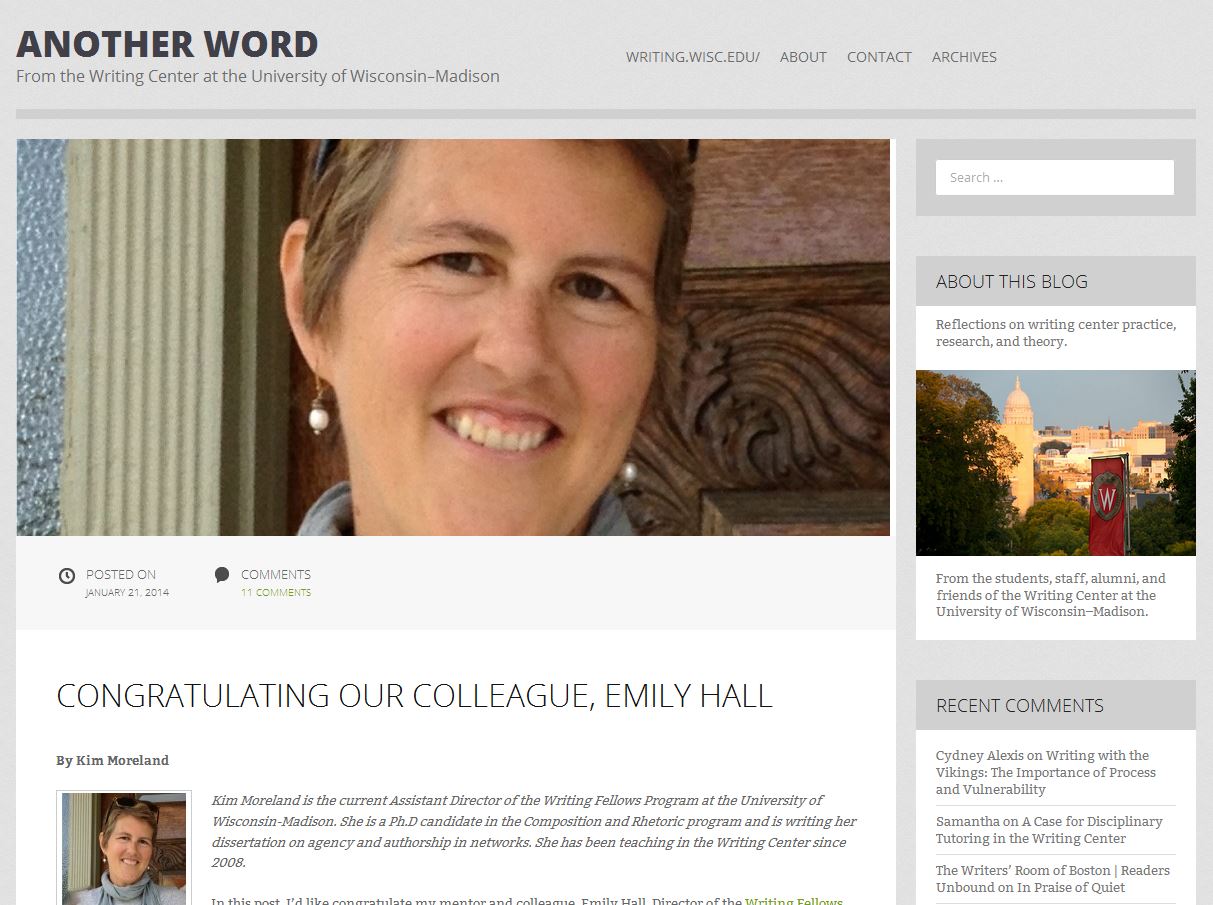 We launched a new look for our blog, thanks to the keen design sense of then-TA Coordinator of our Online Writing Center Mike Shapiro. This WordPress theme made our blog responsive, so that it displayed cleanly on smartphones and tablets.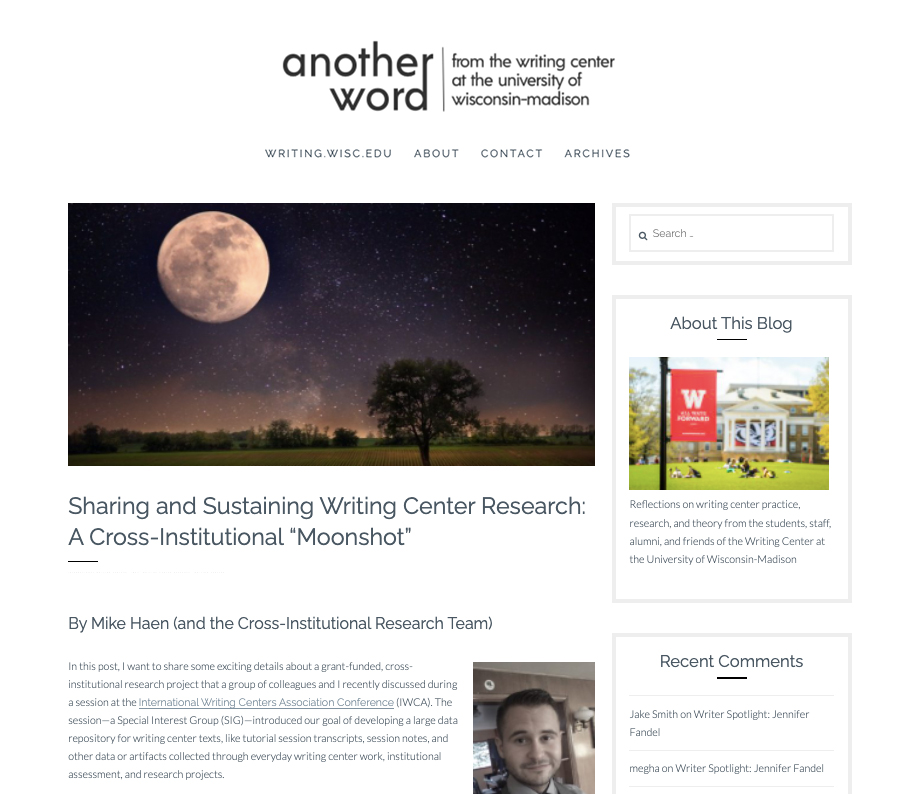 Maggie Hamper Black, a design genius who was TA Coordinator of our Online Writing Center, led the most recent remodeling: the design you see today, whose trademark element is the large featured image leading each post.
A Little Bit of Blog Fame
As I recruited authors for the blog, I always joked with them that I couldn't promise fame or fortune for writing a post. But in 2016, our blog did receive an amazing national honor. Thirty-nine alumni from our Writing Center and friends of our center, led by alums Professor Annette Vee from the University of Pittsburgh and Professor Kate Vieira from the University of Wisconsin–Madison, successfully nominated our blog for the John Lovas award from Kairos: A Journal of Rhetoric, Technology, and Pedagogy, one of the top journals in digital rhetoric. This award honors the best use of blogs and other open-publishing tools of the Internet for knowledge-creation and community-building in rhetoric and composition.Their nomination letter generously characterizes the blog's aims: "The primary goals of Another Word are to help with sharing innovative ideas for writing centers around the country and the world and advancing the field of writing center studies, to provide a publication outlet for the UW–Madison writing center staff and alumni, and to build and sustain a larger writing center community. . . . Another Word strives to feature a diversity of voices and its authorship is truly collaborative. For many of the authors, writing for Another Word is often their first experience in blogging." In case you're interested, there is, of course, a post with the full nomination letter.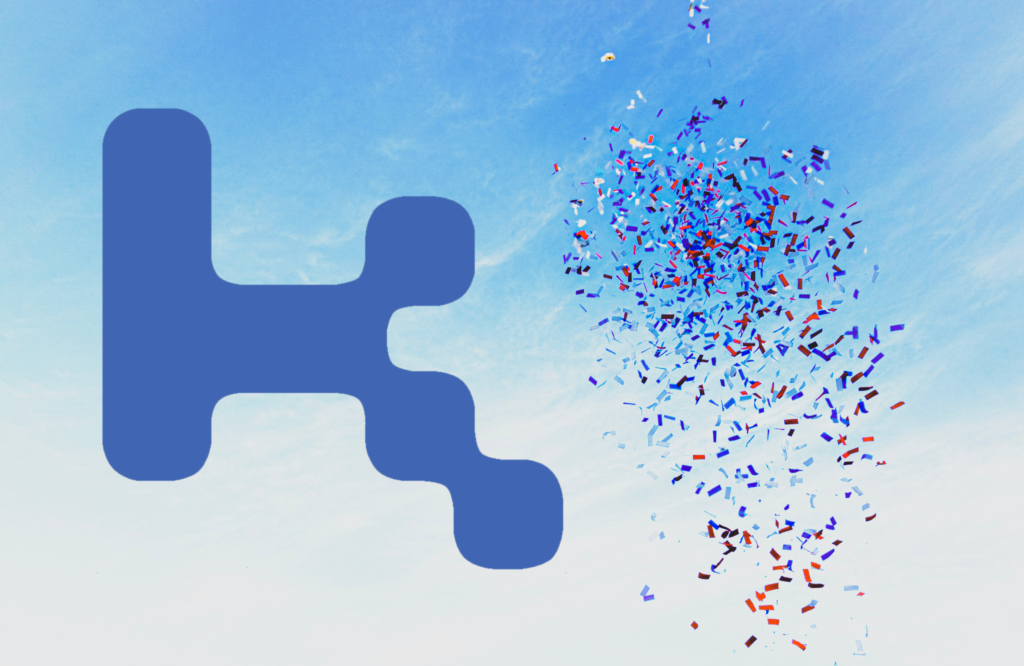 Revealing the Categories
To give a sense of the common topics on the blog, I want to offer a sample of posts—listed in tables below—organized into some of the most common topics over the years. These categories obviously tell us important things about the programs in place at this writing center as well as the interests of the authors and their university context. It's important to note that some dimensions of the Writing Center programs at Wisconsin are largely invisible in the blog, while others receive outsized attention. There is, for example, a heavy emphasis on graduate-level writing and writers –not surprising given how many authors of posts are graduate students themselves and given that the University of Wisconsin-Madison is always near the top of all US universities in the number of PhDs awarded each year, so there's no shortage of graduate-level writers at the center. Like all classification systems, this one is admittedly imperfect—topics overlap; some of these posts easily belong in two or three different categories. I've deliberately included the publication dates in order to give you, at a glance within these tables, a quick sense of historical depth and of development. (I've also got structuralist readings of these posts, but my post is already running overtime, so you'll have to ask me privately about those.)
No matter how long the sample of posts in the tables that follow, I'm not being hyperbolic when I say that I'm leaving out 100 or 200 more posts that I love and admire. So please, if you've written a post and it doesn't happen to be included here, please know that it's definitely in the 100 or 200 other posts that I love and admire 😊 . But I thought you might want me to curate a little and invite attention to some posts that deserve new and returning readers.
The posts listed in the tables shine in so many different ways. To give you a sense of that richness within these posts, I'd like to briefly describe just a few. If, for example, you're planning to lead a writing group or shift to online groups, or looking to do more anti-racist work with writing groups, the specificity and depth of Dorothy Mayne's and Gabrielle Isabel Kelenyi's post about writing groups in a hybrid time, from November 2021, is really valuable. And the voices of the writing group participants add a special depth. Hyonbin Choi's post, from February 2017, offers an inspiring metaphor for describing advanced research writing, which changed how I talk with students about their dissertations. I love how, in an October 2020 post, Emily Bouza, Tim Cavner, and Keli Tucker explain code-switching, code-meshing, and translingualing, which are so often mentioned in writing center practice and at conferences but rarely parsed and explained so clearly. This post illustrates some of the ways graduate students can take what they've learned about literacy in a great graduate seminar, which they describe as a profound learning experience for them, and recirculate their knowledge and their experience with new audiences. John Tiedemann's 2016 post about the University of Denver's writing centers at shelters for the homeless in Denver is unforgettable. It's an amazing story of people, homelessness, and human rights, beautifully, powerfully narrated and illustrated with indelible photos that John took himself.
And Erica Kanesaka Kalnay's post "Orange and Sardines: Art and Ekphrasis in the Writing Center," from September 2017, shows just how smart and multi-layered posts on this blog can be. It's simultaneously about a fresh idea for tutoring methods (within a tutorial discussion of drafts, asking writers to describe what they are writing about before pushing prematurely to what can be scary or more difficult conceptual work—asking about analytical or argumentative points); about working with writers from visual majors (artists, engineers. . .); and about an important but rarely discussed genre in tutor education or in writing center literature, the artist's statement. With explanations of ekphrasis and ideas from Clifford Geertz and multiple images of visual art, including one of Erica's own paintings, this post does just what Erica says writing center work does: it "involves crossing genres, media, and disciplines." Wow!
So here's the long-promised categories and sampler. Even if you just skim the categories and some of the titles, you'll get a good sense of the blog's richness and arguments. In case you're interested, a full chronological archive of all the posts is available on Another Word.
Diversity, Equity, Inclusion, and Justice
Undergraduate Writing Fellows (Course-Embedded Tutors)
Language Politics and Multilingual Writers
Outreach, WAC, Campus and School Partnerships
Madison Writing Assistance and Community Literacy
Writing Groups, Graduate Writing, and Building Community for Writers
Technology
Writing Process and Profiles of Writers
Tutor Education, Tutorial Methods, Learning within Tutorials, Tutor Recruitment
An Invitation and Some Gratitude
If my time with Another Word tells me anything, it's that the blog is way too big for a single metaphor. It's an informal publication opportunity, a stage for a multitude of authors whose ideas and writing I admire so much. Above all, I see this blog is an opportunity and vehicle for learning, for authors as well as readers. I hope it's not too much of a reach to see the blog as a form of collaborative learning, an ongoing conversation (with admittedly long conversational turns 😊) among knowledgeable peers.
Thank you so much for reading this post! I hope you'll add a reply, so we can hear your voices and thoughts. What are some of your favorite posts on the blog? If you are one of the blog's many authors, what did you learn from doing that writing? Do you have a different perspective on the blog? Please share! The very best way to celebrate our shared 300-post milestone is to build a community of learners in the comments.
A huge thanks to some wonderful colleagues and friends. First to the amazing, generous authors whose ideas and hard work and carefully crafted prose are the essence of this blog. To Emily Hall and Nancy Linh Karls and all of the blog team at the UW–Madison Writing Center for inviting me to write this post. To Jenny Conrad for great feedback and suggestions she gave me about a draft and for creating the visual design of this post, including the fabulous collage that's the featured image for this post. Anything you like about the visual rhetoric and aesthetics of this post, all the credit should go to Jenny. And to Elise Gold for always generous conversations and eagle eyes.
---
Works Cited
Brown, Stuart A. "The Role of an Editor of an Academic Publication Blog." Journal of Scholarly Publishing, vol. 52, no. 4, 2021, pp. 199–211. doi: 10.3138/jsp.52.4.01
Emig, Janet. "Writing as a Mode of Learning." College Composition and Communication, vol. 28, no. 2, 1977, pp. 122–128.
Geller, Anne Ellen, Michele Eodice, Frankie Condon, Meg Carroll, and Elizabeth H. Bouquet. The Everyday Writing Center: A Community of Practice. Utah State UP, 2007.
Mollett, Amy, Cheryl Brumley, Chris Gilson, and Sierra Williams. Communicating Your Research with Social Media: A Practical Guide to Using Blogs, Podcasts, Data Visualisations and Video. SAGE, 2017.
Siemens, George. "Connectivism: A Learning Theory for the Digital Age." International Journal of Instructional Technology and Distance Learning, vol. 2, no. 1, 2005, pp. 3–10. http://www.itdl.org/Journal/Jan_05/article01.htm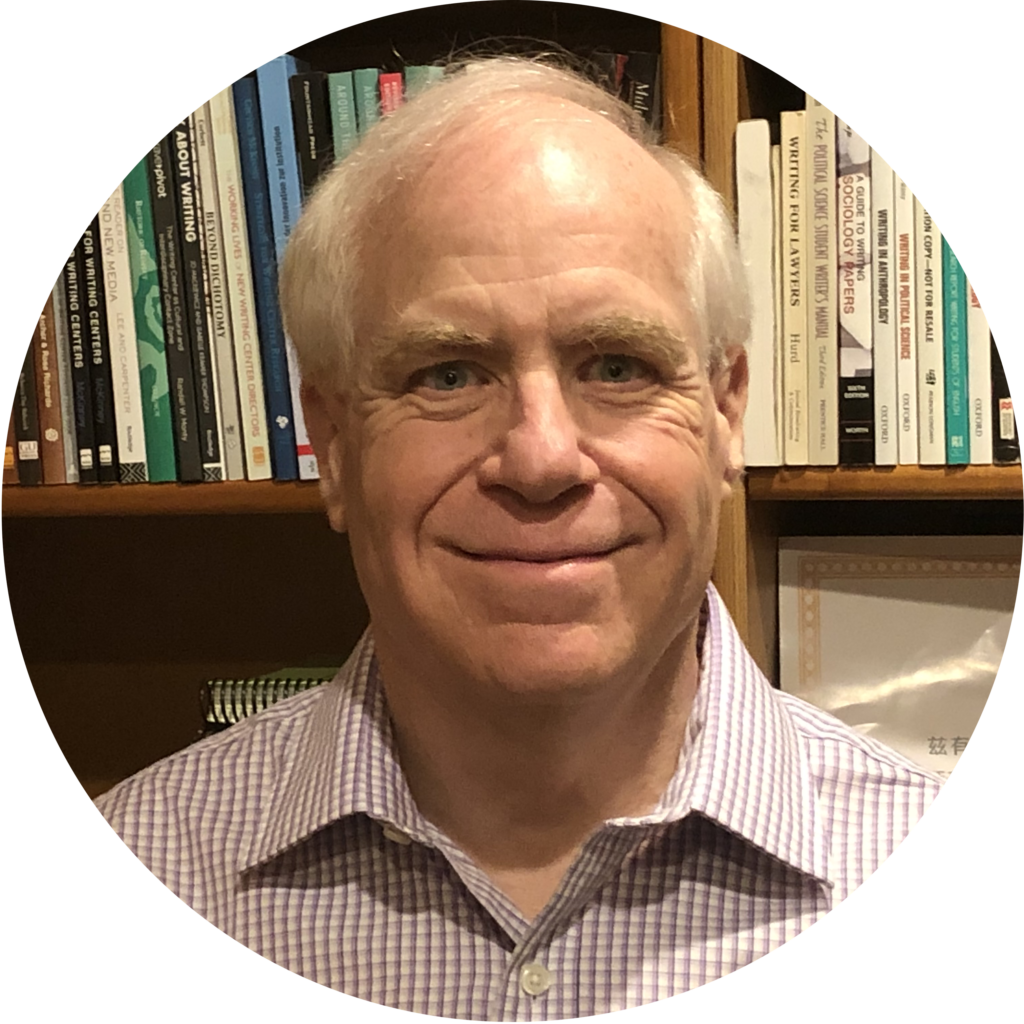 Brad Hughes was the director of the Writing Center at UW–Madison from 1984–2019, director of Writing Across the Curriculum from 1990–2019, and editor of this blog, Another Word, from 2009–2019.